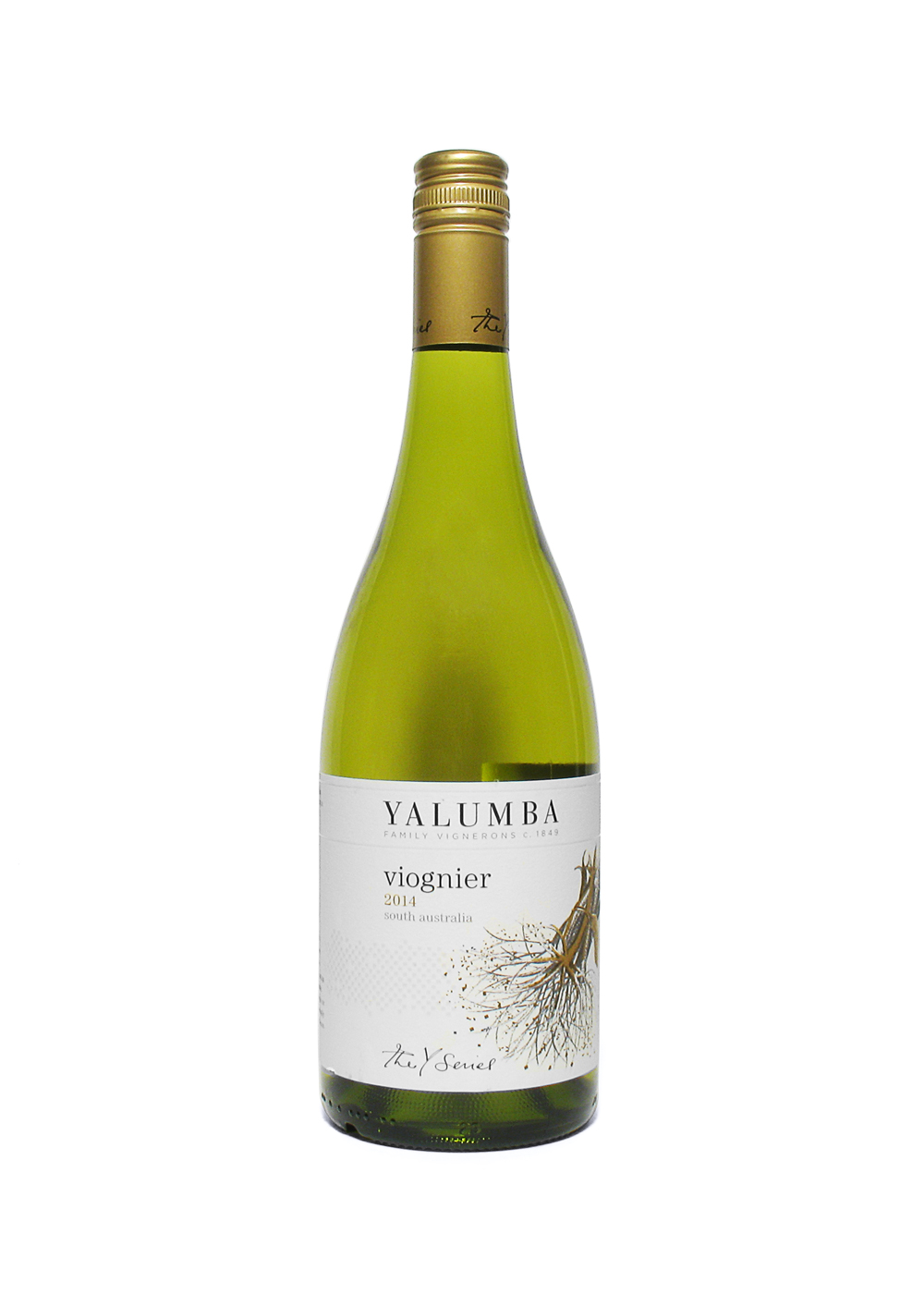 The Y Series, Viognier, from an Australian winemaker with history
Australia, South Australia, Yalumba Vignerons, Viognier, The Y Series, 2014

Introduction
Now five generations of wine making from the oldest wine house in Australia, based in Angaston in South Australia. This Viognier is part of The Y Series, where a range of 12 white, red and rosé wines are symbolised by a drawing, characterising the many values of Yalumba team, such as this Viognier with vine cuttings, the Sauvignon Blanc with a whiting fish and the Tempranillo with a bull. A wine maker to follow!

The winery dates back to 1849, when English immigrant William Smith planted his first vines. Taking part in the goldrush for a few years, he returned to be able to buy his own 30 acres of land. Yalumba started, just in the Barossa valley, making his award winning wines from 1858 onwards, a trend that has not changed since. The winery grew a lot and is the biggest family owned one in Barossa.

Review Date:
30 . 09 . 2016
Origin:
Australia, South Australia, Barossa Valley
Wine specifics
Ready to drink and can keep for a little while. Fresh, young, full-bodied, hints of lemon and lychees. Serving white meat, fish, spicy dishes, pasta or just on its own. Obtained in the UK. Screwtop. The label shows a drawing of vine cuttings, kept together by a string and labelled Viognier. The label also states: Vegan and Vegetarian friendly, as well as having a peel off strip, 'so you can remember'.
Insights:
The name Yalumba means in Aboriginal 'all the land around'. The Viognier is the work of one of the vineyards winemakers, organic wine maker Heather Fraser, who has been linked to Yalumba since 1999. Barossa is Australia's biggest quality wine region, represented by major brands such Wolf Blass, Penfolds, Grant Burge and many more. They say: 'South Australia is what California is to the USA'.
Review Date:
30 . 09 . 2016