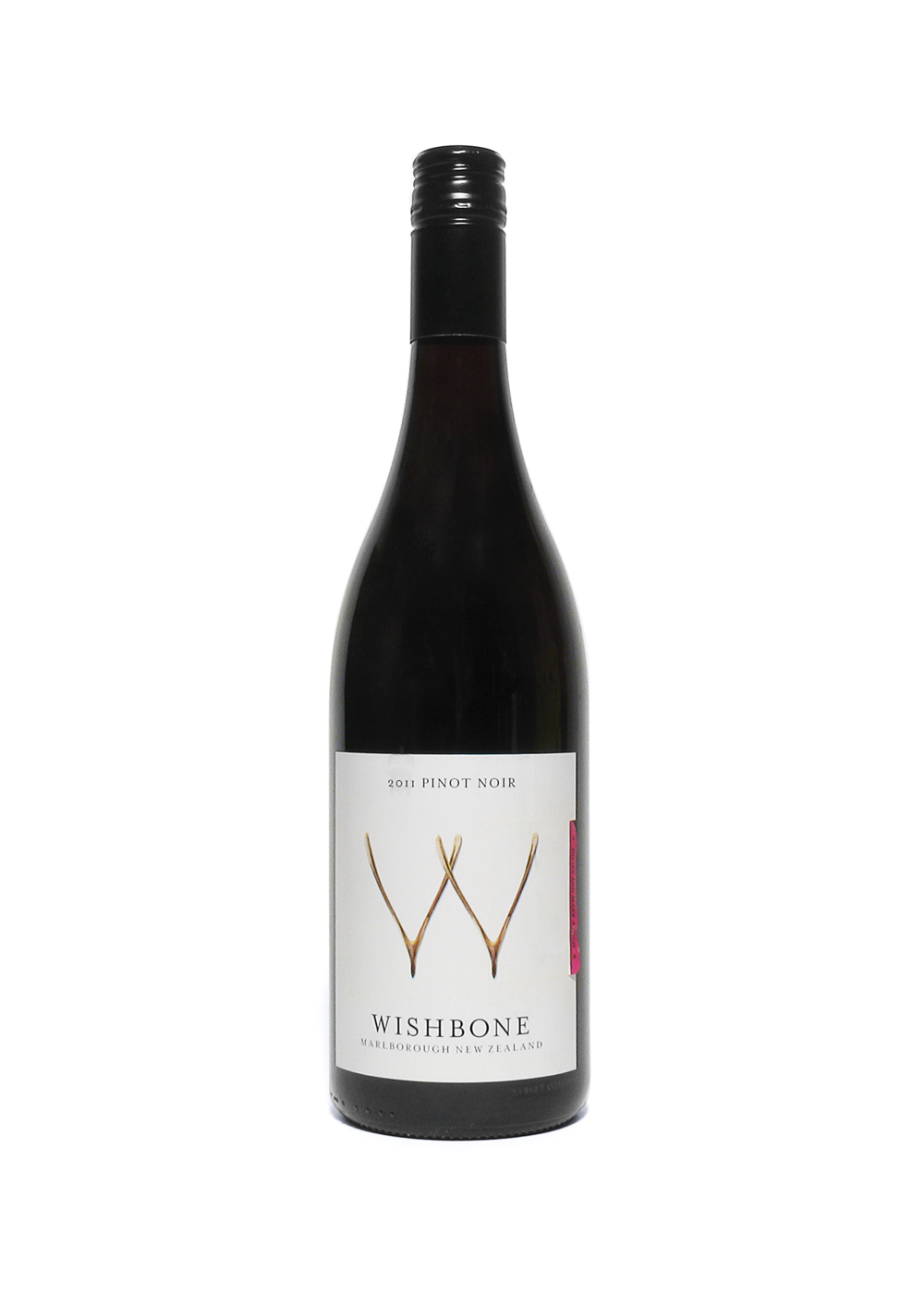 Wishing for something different in a wine label!
New Zealand, Marlborough, Wishbone, Pinot Noir, 2011.

Introduction
A Pinot Noir from Marlborough, Wairau Valley, northeastern tip of the South Island, New Zealand. An area originally mostly known for its Sauvignon Blanc. A mainstream wine, but one to follow, linked to The Saint Clair Family Estate, nr. Blenheim. They also produce a wide range of wines under their own label, such as Pioneer Block.

The label is intriguing. 2 Wishbones form a large W in the centre of the label. A special adhesive label tear section is placed into the front right hand side, which can be removed, breaking the wishbone. You can keep the tab, with the greatest portion of the bone, make another wish and, with a bit of luck, find another bottle.

Review Date:
25 . 04 . 2015
Origin:
New Zealand, Marlborough
Wine specifics
Ready to drink and can keep still for a while. Medium-bodied, smooth, fruity, hints of spice. Serving red meat, grills, pasta, fish, cheese. Obtained in the UK. Screwtop.
Insights:
The estate was one of the first settlers in Blenheim and over the years the estate name stayed. It has been run by the same family since 1978. Marlborough originally mostly produced juice for bottling elsewhere. Nowadays you see more and more own labelling, with good results and a wide variety of interesting wines. For the label design and back ground, see http://www.thecreativemethod.com/project/wishbone/


Review Date:
25 . 04 . 2015