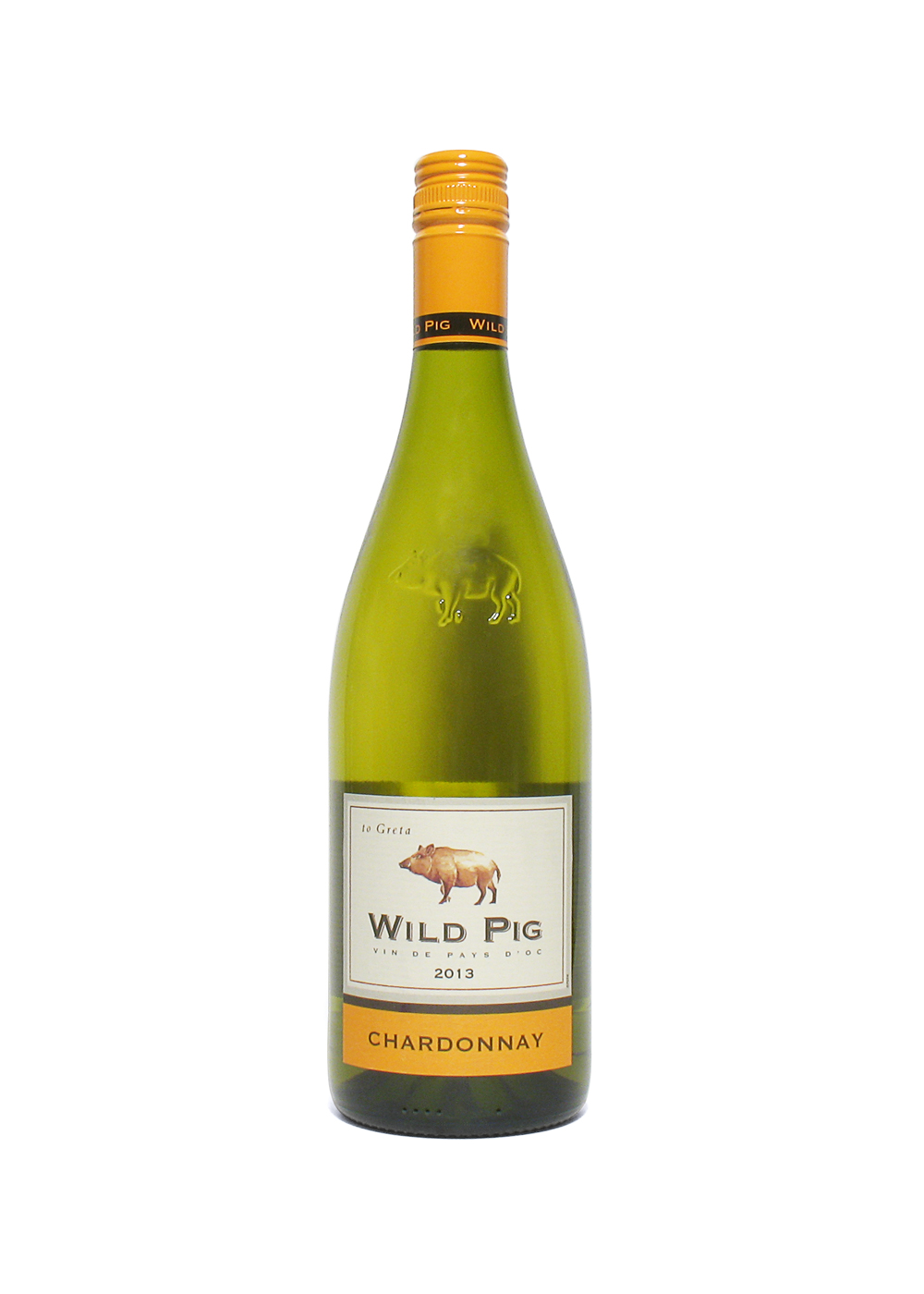 It all started with Greta, a wild pig
France, Languedoc, Wild Pig, 'to Greta', Chardonnay, Vin de Pays d'Oc, 2013

Introduction
Maison Gabriel Meffre has been crafting Wild Pig for over fifteen years and it all started with Greta, a wild pig. Attracted to the vineyards in the Languedoc, south France, coming down from the Cévennes Mountains, one of these shrewd pigs stood out, was named Greta and the name for a new cuvée was born. This fruity wine is made from the best grapes and Greta would have preferred to eat them....

The Languedoc-Roussillon has developed itself into France's best value and probably its most exciting wine region. It is still the biggest wine region in the world, as wells as the oldest wine region in France, with around 30.000 growers, taking most of its grapes to over 350 cooperatives. However, it leaves ample space for exciting wine makers, growing the reputation of the region.

Review Date:
16 . 04 . 2015
Origin:
France, Languedoc
Wine specifics
Ready to drink, can still keep for while. Elegant, hints floral, honey flavours, well-rounded. Serving just as a refreshing drink, fish, white meats, salads.
Insights:
Gabriel Meffre has vineyards in Languedoc, as well as in the Rhône region, where it was established in 1936, with wines from Gigondas, Plan de Dieu and Crozes Hermitage, to mention a few. Meffre creates a whole wine range of Wild Pigs, based on different grapes. Its website shows plenty of suggestions to match your food, as well as an opportunity to get the Pig as your screensaver or wallpaper. The influence of the Wild Pig goes far, even as an attractive embossed Pig on the bottle.



Review Date:
16 . 04 . 2015