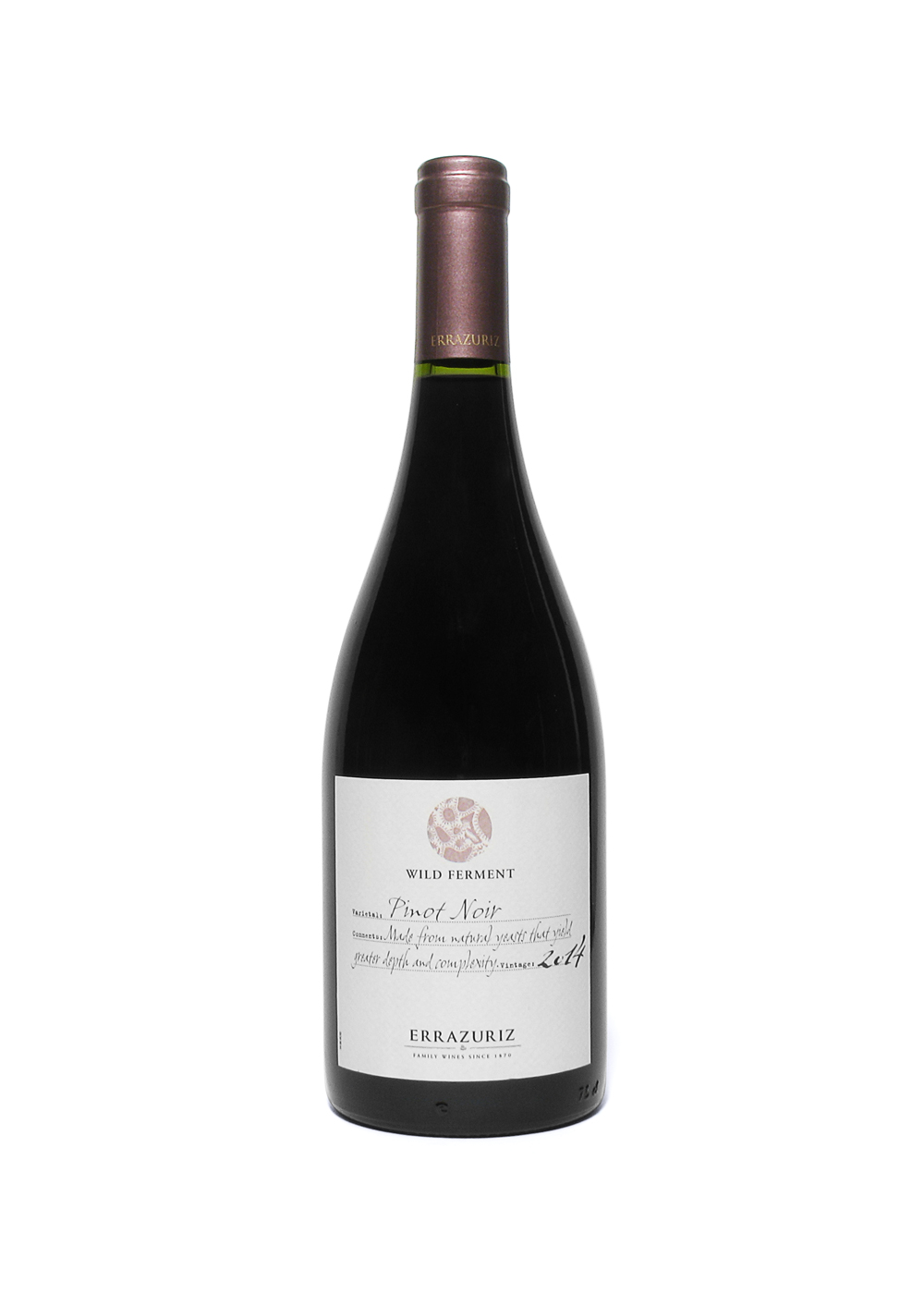 Viña Errazuriz, pinot noir from the Chilean Casablanca region
Chile, Casablanca, Viña Errazuriz, Wild Ferment, Pinot Noir, D.O. Valle de Casablanca, 2014

Introduction
The winery originates from 1870, is still family owned and producing a wide range of quality wines, Wild Ferment being one out of their range. 'Made from natural yeasts that yield greater depth and complexity'. For fermentation they only use native yeasts and apply this to the Wild Ferment range, the pinot noir and a chardonnay.

The roots for the acclaimed winery is in Panquehue, Aconcagua wine region, approx. 100 kilometres northwest from Santiago, by Don Maximiano Errázuriz. He took 14 years to build his facilities, helped by a French winemaker, with the knowledge of that period. The original storage facilities still operate very well housing a wide selection of their fine wines over the years and with the production side very much 21st century. Their head office is now in Santiago.

Review Date:
05 . 10 . 2016
Origin:
Chile, Casablanca
Wine specifics
Ready to drink and can keep for while. Red fruity, harmonious, smooth, crisp, good finish, hints or toast and nuts. Serving grilled meats, duck, cheese. Obtained in the UK. Cork. For serving, the label suggests: lightly chilled with duck, fish or poultry. The small drawing seems to give an impression on the wild yeasts.
Insights:
In the late 19th century, the Errázuriz Panquehue property was reputed to be the single best wine estate in the world and is still among the best in Chile these days. To continue its ground breaking credentials, on the celebration of its 140 years anniversary a brand new futuristic and very functional building was constructed, The Don Maximiano Icon Winery; a basis to make their best wines, under the guidance of the fifth generations owner, Eduardo Chadwick. Several of their vineyards are in close proximity to the Pacific Ocean, the Aconcagua and the Casablanca region.
Review Date:
05 . 10 . 2016