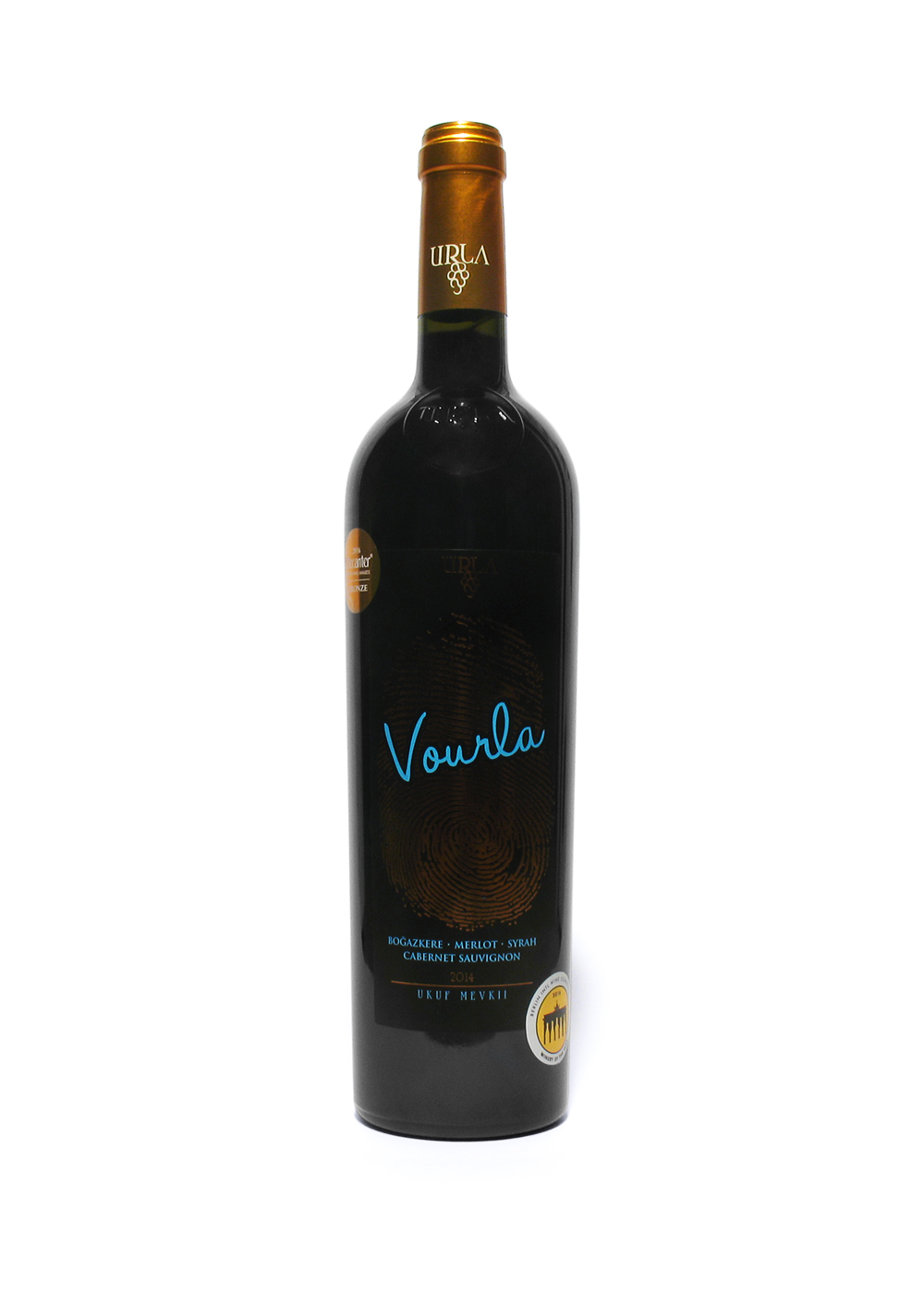 Vourla
Merlot, Cabernet Sauvignon, Boǧazkere, Syrah
Western Turkey Urla's Vourla, a meaty merlot-based blended red
Turkey, Urla, Vourla, Merlot based blend, 2014

Introduction
Urla Şarapçilik is the name of the winery, based just outside Urla, near the town of Izmir, in the (wine) region called Aegean. The area is a peninsula in West Turkey, close to the Mediterranean Sea. The 300 acre vineyard was re-vitalised from 2001-onwards by Can Ortobaş as part of his estate, producing now a selection of award-winning wines, representing the region and the old culture and traditions of wine making in Turkey.

Early wine making in Turkey (as well as Urla) goes back to 7th century BC, with early exports and mixed results over the centuries, with highs and lows. It got lost and eventually was (slowly) rediscovered in the 1920's. This continued more quickly over the last 20 years. Turkey is the 4th largest producer of grapes in the world, but only a small proportion ends up in wines. The majority goes towards eating fresh, dried and Raki, a popular aniseed flavoured spirit (but with wines nowadays on the up).

Review Date:
08 . 05 . 2019
Origin:
Turkey, Aegean, Urla
Wine specifics
Ready to drink and can keep still for a while, like a few years. Full-bodied, balanced, mature, fruity, hints of leather, spice, chocolate. Serving roasts, grills, 'meaty' pastas, mature cheeses. Grapes: 40% Merlot, 28% Cabernet Sauvignon, 22% Boǧazkere, 10% Syrah. On front label bottom 'Ukuf Mevkii', which forms part of their address details near the village of Urla. Obtained in the UK. Embossed bottle, with Urla logo. Cork.
Insights:
Urla Şarapçilik is growing a large variety of red and white grape varieties, including indigenous ones, as well as international varieties over their three plots, whilst making use of their own smart looking and very modern wine making facilities. Turkey's wine making is not (yet) really regulated. It is however seen as an upcoming wine nation. The Aegean region produces over half of the countries wine. Another major region is Marmara, south from Istanbul, just north from Aegean and the Turkish section of Thrace (which runs further into Bulgaria and Greece), north west from Istanbul. Vourla can mean 'from Urla', 'vo' translates as 'von'.
Review Date:
08 . 05 . 2019