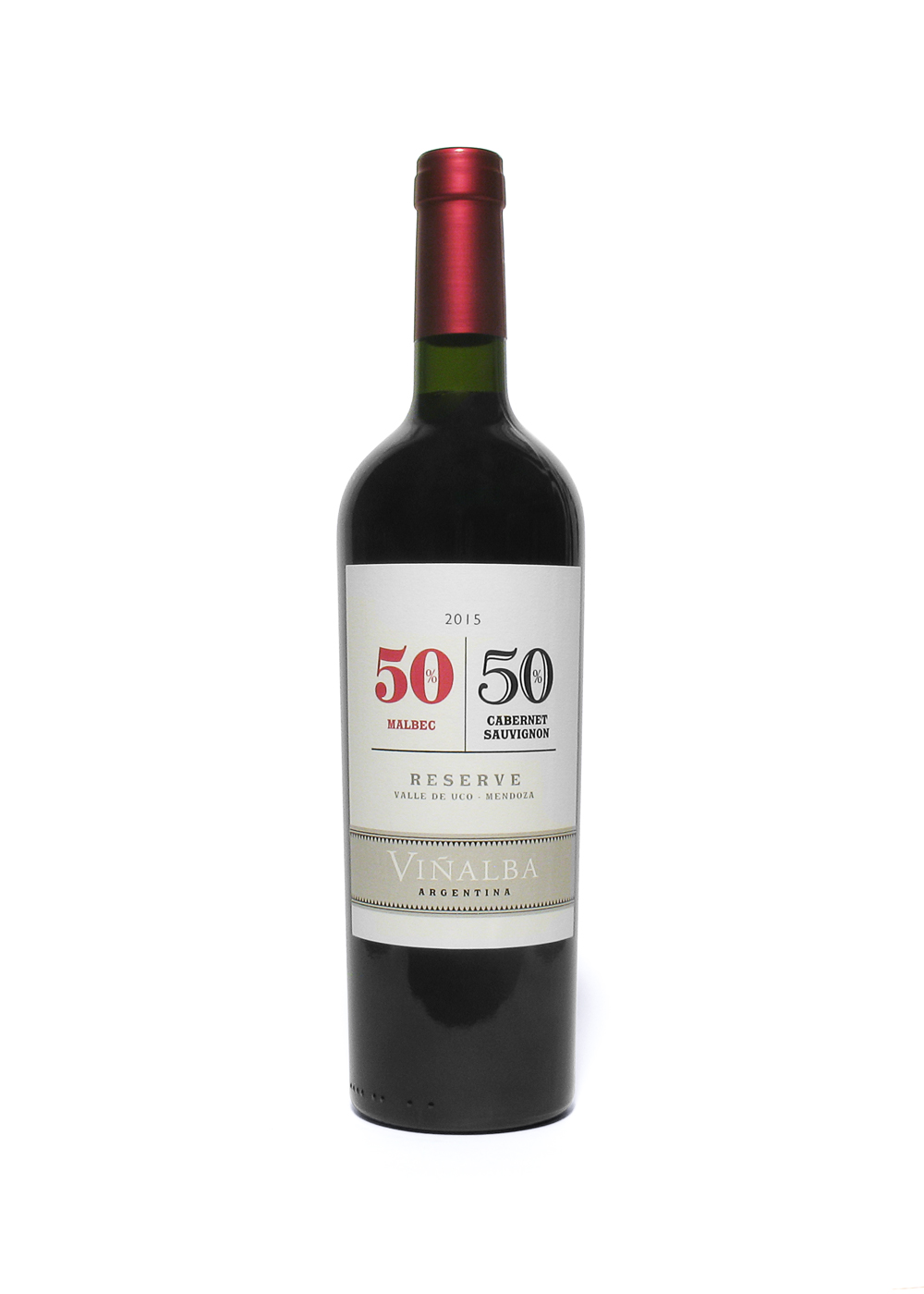 Viñalba
Malbec, Cabernet Sauvignon
Fine red blend from long summer ripening of Malbec and Cabernet Sauvignon from Argentina

Argentina, Valle de Uco - Mendoza, Viñalba, 50% Malbec / 50% Cabernet Sauvignon, Reserve, 2015

Introduction
It is a fifty-fifty blend of these two grapes, made by Viñalba from the Uco Valley. The award-winning family-owned winery itself is based in Lujan de Cuyo, just south west from the town Mendoza, in the small wine sub-region of Vistalba. Valle de Uco is ca. 80 km south from Mendoza. The family philosophy for winemaking is 'minimal intervention'; let the fruit and the vineyards express the wine.

Hervé Joyaux Fabre, French by birth to a Bordeaux wine négociant, came to Argentina in the early 90's and, seeing the potential, he bought a number of old malbec vineyards (planted in 1908). The winery was established in 1992, Bodegas Fabre Montmayou, near Lujan de Cuyo. He runs it together with his wife, Diane Joyaux Fabre. In 2007 they started Viñalba and use grapes from the more southern Valle de Uco. Here various varieties are grown successfully, together with Malbec. Malbec forms the basis for the extensive Viñalba range of wines.

Review Date:
03 . 04 . 2020
Origin:
Argentina, Valle de Uco - Mendoza
Wine specifics
Ready to drink and can keep still for a while. Smooth, mature, full-bodied, fruity, hints of oak, (smoky) vanilla, plums. Serving roasts, casserole, all meats, steak, meaty pasta's, cheese. Hand harvest for this wine takes place in April and 60% is aged in French oak for 12 months. Obtained in the UK. Cork.
Insights:
Once having established the above mentioned winery in Lujan de Cuyo, they bought furthermore vineyards and a winery in the (cooler) Río Negro wine region. This is part of the province of Río Negro, situated in the northern section of Patagonia, ca. 750 km south from Mendoza. It is one of the main wine growing regions in southern Argentina, centred around the town of Neuquén (itself also a named wine region). Wine growing in this region goes back to the late 1800's.

PS.
For your own wine tasting, see: https://thedutchman.org/files/2019/05/Dutchman-Wine-Tasting-2019.pdf

- weekly wine

- 'Hosting in Cumbria Your Wine Tastings' -

Review Date:
03 . 04 . 2020