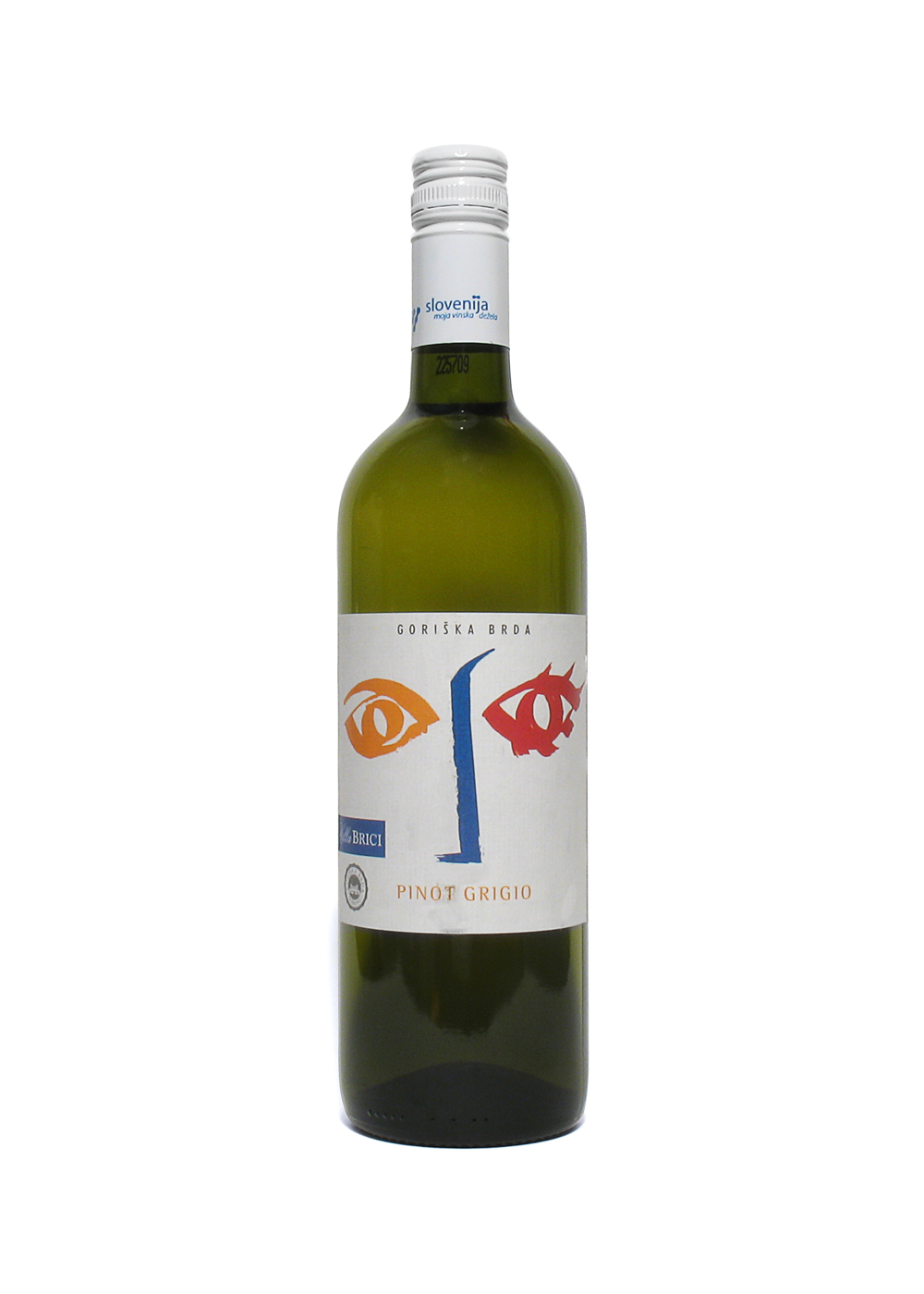 Surprising Pinot Grigio, Slovenian version
Slovenia, Villa Brici, Pinot Grigio, Gorišcka Brda, 2011

Introduction
Villa Brici is produced by Vinska Klet Brda, who has been around since 1957. 'Devoted to Rebula' is part of their logo. The western side of Slovenia, of the wine growing area, is called Gorišcka Brda, close to the Italian border. Slovenian wine history goes back to 300 BC and under the Romans it expanded further.

Brda is a community. 'Gorišcka Brda' name also stands for the cooperation Wine Cellar, with more than 400 families still forming the cooperation. These families grow vines, as well as often cherries and olives. Due to the circumstances of the vineyards all work has to be done manually. Villa Brici is the name for one of their wine ranges, producing others such as Krasno and Quercus, as well as a sparkling range.

Review Date:
16 . 04 . 2015
Origin:
Slovenia, Gorišcka Brda
Wine specifics
Ready to drink and can keep for a while. Refreshing, balanced, medium-bodied, hints of grapefruit and pineapple. Serving poultry, fish, various spicy dishes, on its own. Obtained in the Netherlands. Screwtop. Trendy and attractive label.
Insights:
The Rebula grape is important to this winery and the first mention of Rebula in Slovenia dates 1336. Just across the border, in north Italy the grape is called Ribolla Gialla. The Brda region had its problems with phylloxera (grape louse) in the 1870's and grafting became common practice here as well. Slovenia has their own grading, for this one referring to quality with protected geographic origin – kakovostno suho vino (suho – dry). ZGP – quality dry wine. Slovenia produces more white than red; not much is exported, but it is increasing.




Review Date:
16 . 04 . 2015