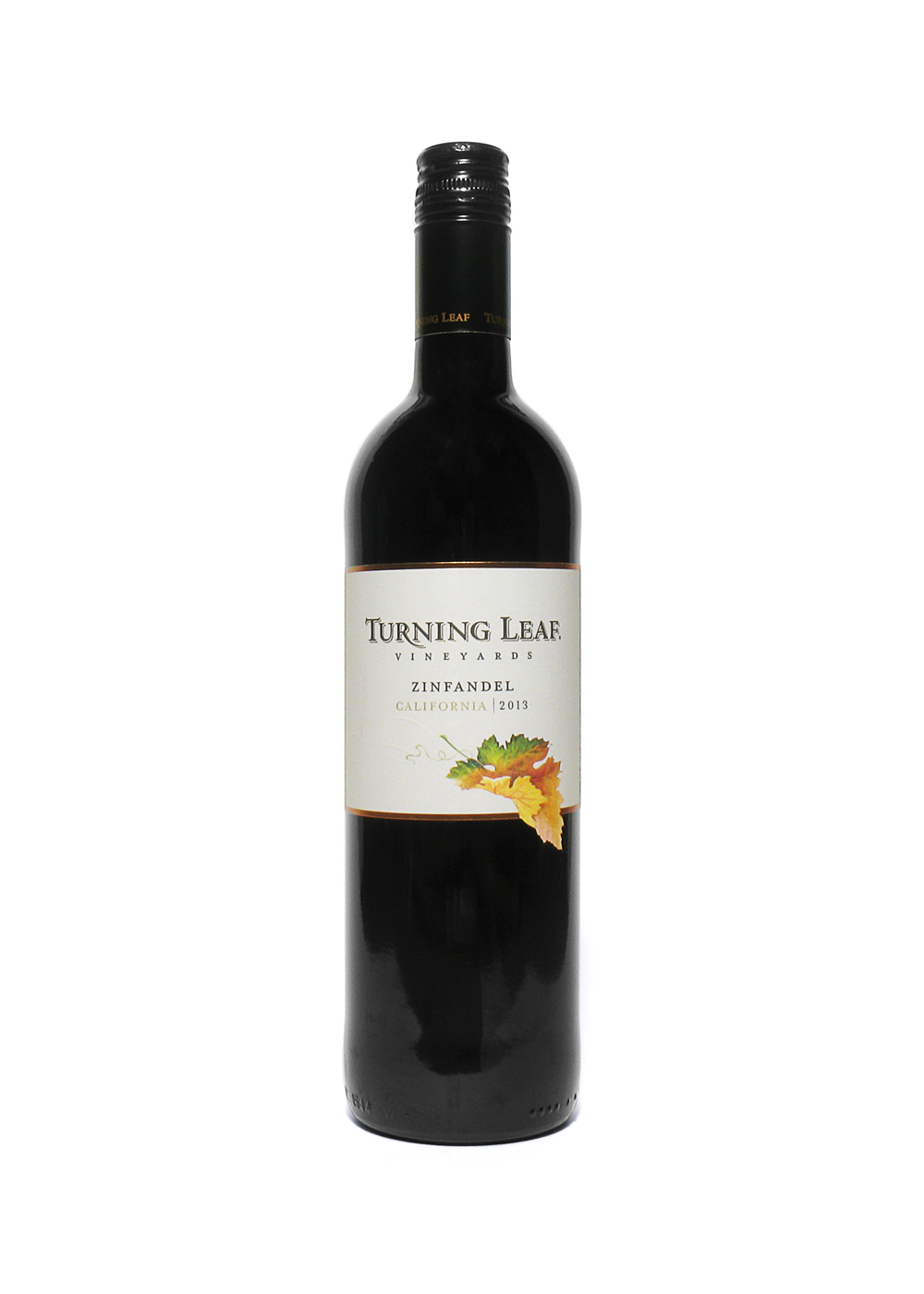 A full-bodied Californian Zinfandel, from a Winery, rooted in family tradition and values
USA, California, Turning Leaf, Zinfandel, 2013

Introduction
Turning Leaf is a brand produced by E&J Gallo Wines in Modesto, California, Stanislaus, Central Valley, 90 miles east from San Francisco. The winery was established in 1933 by the Gallo brothers, when the prohibition stopped. They got their commercial wine making knowledge from reading old pamphlets from the local library.

Stanislaus County is part of Central Valley, which grows ¾ of the States grapes and is one of the sunniest wine regions in the world. Irrigation is essential (and controversial) and the wine production aims as much as possible on 'dry-farming'. When it comes to harvesting, with usually a lack of rain in that period, the 'hang-time' varies and can be on demand from the grape buyers. This is one of the reasons why the regions wines can be so potent.

Review Date:
15 . 05 . 2015
Origin:
USA, California
Wine specifics
Ready to drink and can keep still for a while. Full-bodied, some hints of oak, chocolate, dark fruity, Serving grilled beef, lamb, creamy pasta, blue hceese. Stanislaus is an AVA, American Viticultural Area, one of approximately 120 in California. Obtained in the UK. Screwtop.
Insights:
The E&J Gallo Company is still the largest family owned winery in the world, now one of the largest wineries in the USA, as well as the largest exporter of Californian wines. In addition to the Gallo Family Vineyards brand, the company makes, markets and distributes wine under more than 60 others labels, including products from around the world. Gallo was among the pioneers of marketing wine, the first with brand management and has been award winning over the years.



Review Date:
15 . 05 . 2015