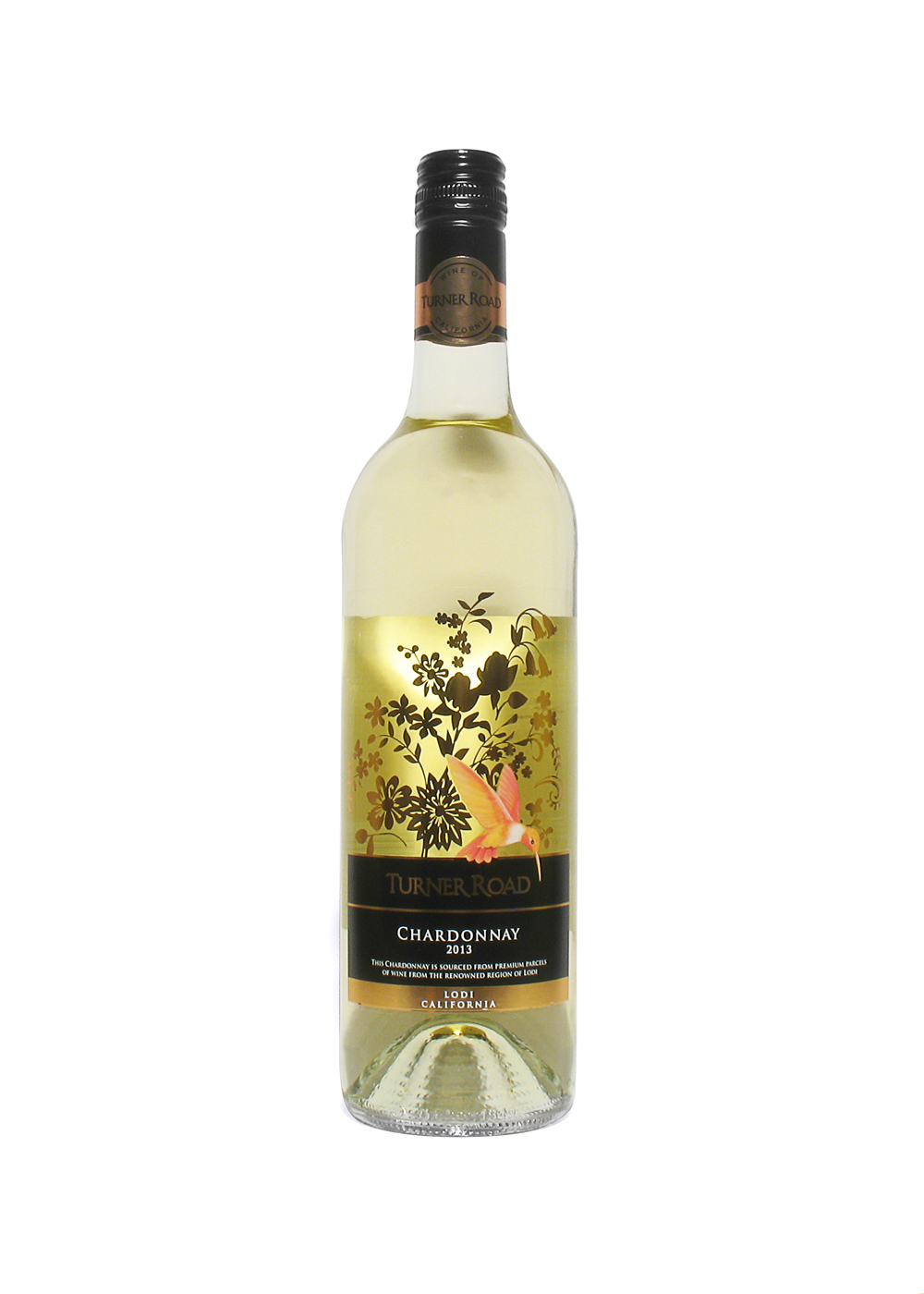 Named after the Turner Road Winery, based in the Lodi region, California
USA, California, Lodi, Turner Road, Turner Road Vintners, Chardonnay, 2013

Introduction
The winery embraces the philosophy of working in harmony with nature to produce beautiful wines. Lodi, just south of Sacramento, creates wonderful wines, with old-vine Zinfandel being the biggest contender. The winery produces a number of interesting wines and is surrounded by known Lodi wine makers, such as Woodbridge by Mondavi and Jessie's Grove.

Turner Road Vintners goes the extra mile towards environmental consequences of wine making. It works hard to provide wetlands habitat for the benefit of local wildlife. The wetlands restoration efforts, which include the installation of process water ponds, improve water quality and reduce water use.

Review Date:
17 . 04 . 2015
Origin:
USA, California, Lodi
Wine specifics
Ready to drink. Light, refreshing, fruity aromas, rich. Serving on its own, white fish, grilled seafood, salads, soft cheese. Within their wine labeling the colourful bird keeps coming back. Obtained in the UK. Screwtop.
Insights:
In 2001 Turner Road Vintners wine business was taken over by Constellation Brands Inc, including their other brands such as Vendange, La Terre and Talus, as well as two Californian wineries. Constellation is now a major player in the USA among the top brands.

In the meantime Turner Road does its positive bit for the local environment, sustainable wine making, as well as just making good wines. The video explains this excellent initiative, www.youtube.com/watch?v=ltTyDI9UfU0



Review Date:
17 . 04 . 2015