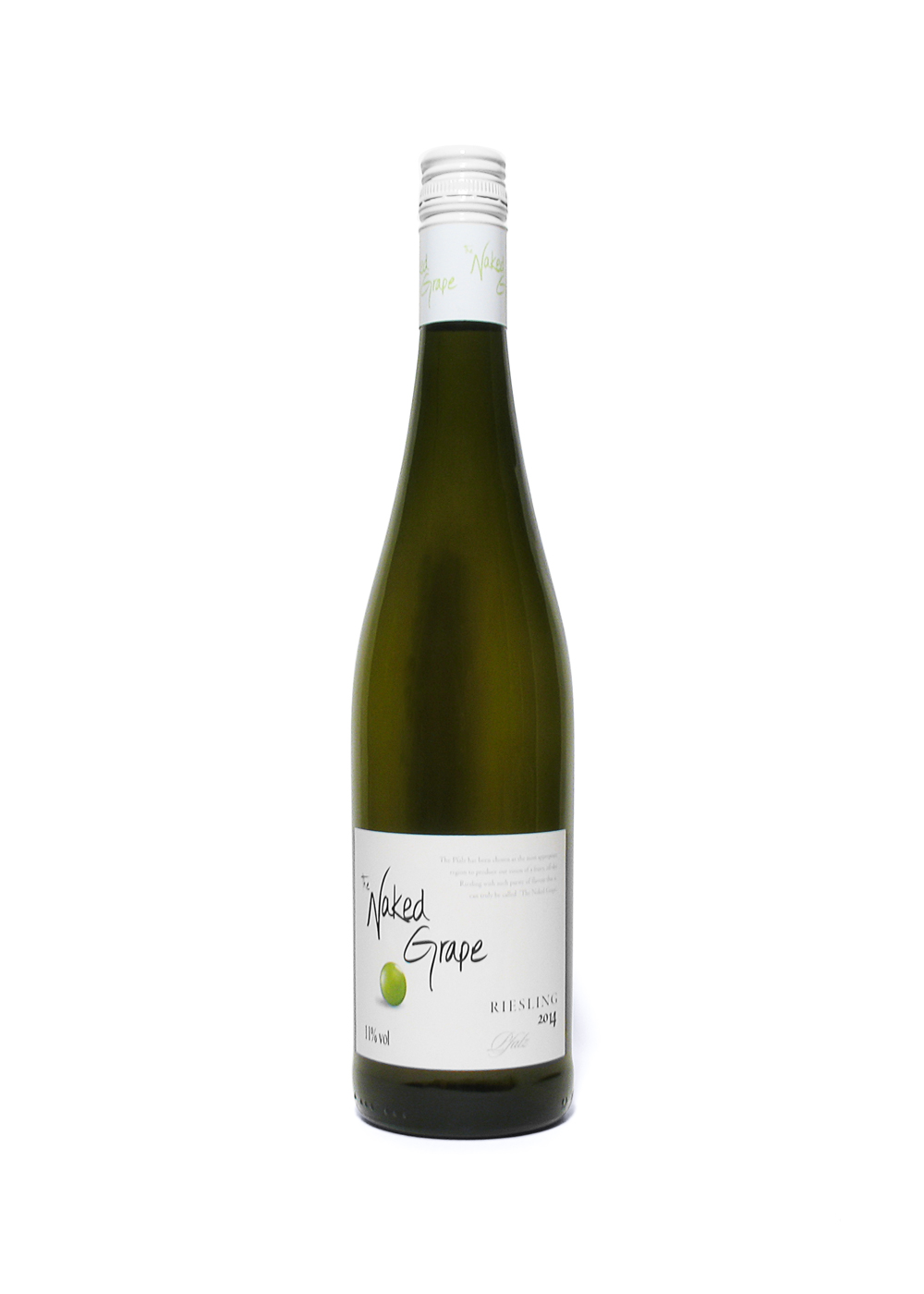 Dr. Loosen's intro to one of the main German white wines, a Riesling
Germany, Pfalz, The Naked Grape, Riesling, 2014

Introduction
Ernst Loosen is the driving force behind this entry white wine, produced however in the German Pfalz region, south west Germany, just west of the town of Ludwighafen. Initially establishing who the wine maker is for this white you have to look in the small print and it is linked to Villa Wolf in Wachenheim. The Weingut Dr. Loosen estate itself is approx. 85 kilometres to the north west, on the Mosel River, in Bernkastel-Kues and has been in the same family for over 200 years and is currently run by Ernst Loosen since 1988.

Under his reign the wines were strong and gutsy, whilst being seen as one of the best producers in the country and also respected as such. Awards galore. The actual Mosel estate is 50 ha., all Riesling, with some renowned vineyards. They create their most distinctive estate wines, such as Erdener Treppchen, Bernkasteler Lay and Ürziger Würzgarten; so called first growth vineyards. Dr. L. is an additional Riesling brand, started in 1995 with his younger brother Thomas, working with contracted growers in the wider region.

Review Date:
15 . 02 . 2018
Origin:
Germany, Pfalz
Wine specifics
Ready to drink. Elegant, light, fruity, apple, hints of peach. Serving salads, seafood, 'outdoors' on its own, stir-fries, mildly spicy food. Obtained in the UK. Screwtop. Quote on the front label: 'The Pfalz has been chosen as the most appropriate region to produce our vision of fruity, off-dry Riesling with such purity of flavour that it can truly be called 'The Naked Grape'. This Riesling was bottled by Villa Wolf, under a sort of private label for UK's wine sourcing and importing ABS, Awin Barratt Siegel Wine Agencies.
Insights:
Pfalz is being seen as one the most exciting wine regions in Germany at present and its biggest. Many conditions here are similar to the nearby Alsace. Riesling is the main vine. Villa Wolf dates back to 1756, but was brought back to life from 1996 by Ernst Loosen and has gone from strength to strength. Villa Wolf has an interesting range, including a distinctive Pinot Noir, which gives you the idea of drinking a French burgundy. Other co operations are: Chateau St. Michelle, sharing Eroica, in Washington State, USA and J. Christopher in Oregon's Willamette Valley, USA.
Review Date:
15 . 02 . 2018