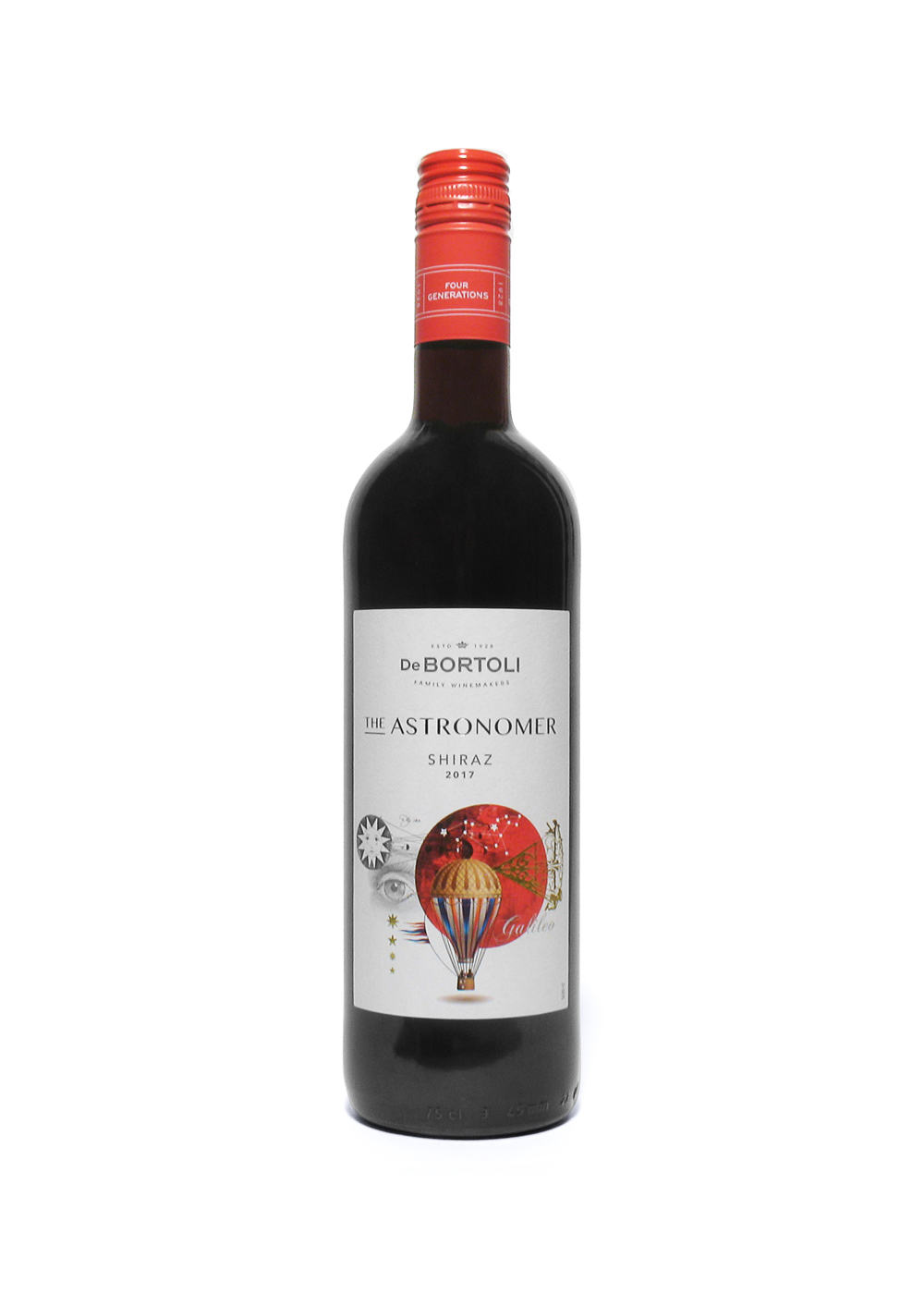 When staring into space enjoy this De Bortoli shiraz
Australia, South Eastern Australia, The Astronomer, Shiraz, De Bortoli, 2017

Introduction
South Eastern Australia is its region, shiraz is a major grape variety in this region and De Bortoli Family Winemakers is a major producer here. Established in 1928, in Bilbul, near the town of Griffith, New South Wales, in the now called Riverina wine region. With family roots from Treviso in Italy, Vittorio de Bortoli started it all and Bilbul is still at the heart of one of the largest wine producers in Australia.

The war stalled growth and after the 2nd World War the winery expanded into various areas and subsequent estates-wineries, especially from the 60's, then headed by Deen de Bortoli. They are now in their 3rd generation of this family owned company with Darren de Bortoli at the wheel and the fourth generation is already lining up. Riverina, Yarra Valley, Hunter Valley and Heathcote are some the wine regions De Bortoli covers with its own estates-wineries, as well as cooperating with other growers.

Review Date:
14 . 11 . 2019
Origin:
Australia, South Eastern Australia
Wine Specifics
Ready to drink and can keep still for a few years. Smooth, mature, rich, medium/full-bodied, balanced, fruity, hints of spice, vanilla. Serving roasts, grills, all meats, pasta and mature cheeses. Obtained in the UK. Attractive themed label. The back label states: 'We generally need a glass of heady Shiraz to assist with our knowledge of the galaxy'. The red screwtop states: 'De Bortoli Family Winemakers, 1928, Four Generations'. Screwtop.
Insights:
In the early 1980's Darren de Bortoli created the multi-award winning Noble One, Botrytis Semillon; sweet white wine. In style it can be compared to a Sauternes, but cannot be called as such. At De Bortoli wineries environmental sustainability gets priority in their (production) processes. Bilbul's Riverina wine region is a region of growing various (other) fruits, as well as producing wines in bulk and there is a positive shift in its overall quality. It supplies 15% of Australia's grape production, the largest in New South Wales and is very much centred around the town of Griffith.
Review Date:
14 . 11 . 2019