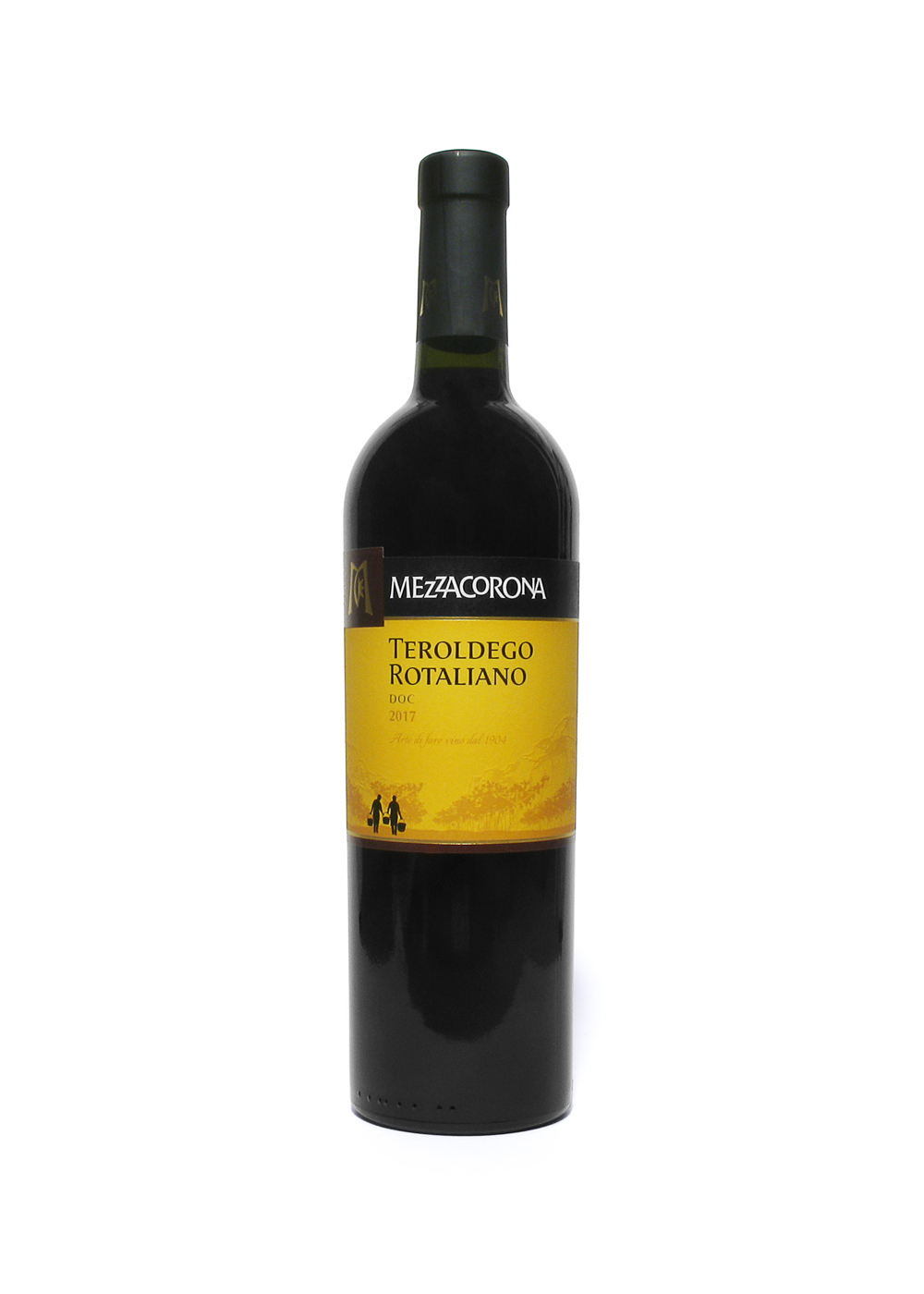 Teroldego Rotaliano
Teroldego
A character red from the Italian Alps, the Dolomites, made from the regional Teroldego grape



Italy, Trentino, Rotaliano, Teroldego Rotaliano, Mezzacorona, DOC, 2017.

Introduction
Since 1904 several generations of winegrowers have looked after the winery Mezzacorona, 'Arte di fare vino dal 1904'. It is based in the town of Mezzocorona, just half way between the towns of Bolzano and Trento. Teroldego is the grape and for this wine to get its DOC it is grown on the 400ha. Rotaliano alluvial plain, with over 300 producers.

This forms a small part of the Trentino wine region, which can have its own (Trentino or Trento) DOC.
It got its DOC status in 1971 and Teroldego Rotaliano is considered among one of Italy's most characterful wines, based on its native grape. The label states: 'The Prince of Trentino Wines'. Central in Trentino is the river Adige and its Rhône-like valley, surrounded by the impressive Dolomite Mountains. Mezzacorona is the parent company with 1600 wine-growing members cultivating 2800ha. of vineyards in Trentino.
Review Date:
30 . 08 . 2019
Origin:
Italy, Trentino, Rotaliano
Wine specifics
Ready to drink and can keep still for while. Balanced, smooth, fresh, fruity, hints of plum, spice; some compare it to the Californian zinfandel (to let it breathe a bit). Serving red meats, roasts, grills, meaty pastas, mature and blue cheeses. Lightly embossed front label, showing the pergola trellising racks with the vines, the mountains, its members/people and traditions-craft. Back label states; certified sustainable quality from the vineyards to the wine' and with the 'Bee logo; Qualita Sostenibile, SQNPI'. Obtained in the Netherlands, may not be available in UK or limited or in Riserva version, which is quite dearer. Cork.
Insights:
The state-of-the-art winery, they call it Citadel of Wine, is sympathetically set in the landscape with the mountains as its backdrop. The parent company supplies its sub-holding Nosio, which follows it up from the bottling onto the market place to over 60 countries. Nosio also looks after 2 estates in Sicily. The Mezzacorona winery produces under the whites mainly Pinot Grigio, Chardonnay and Gewürztraminer and under the reds wine from Rotaliano, like this one, and the Lagrein grape, a red grape native to north Italy and southern Tirol. They use a number of brands in addition to the Mezzacorona brand.
https://www.mezzacorona.it/en-gb/video

Review Date:
30 . 08 . 2019