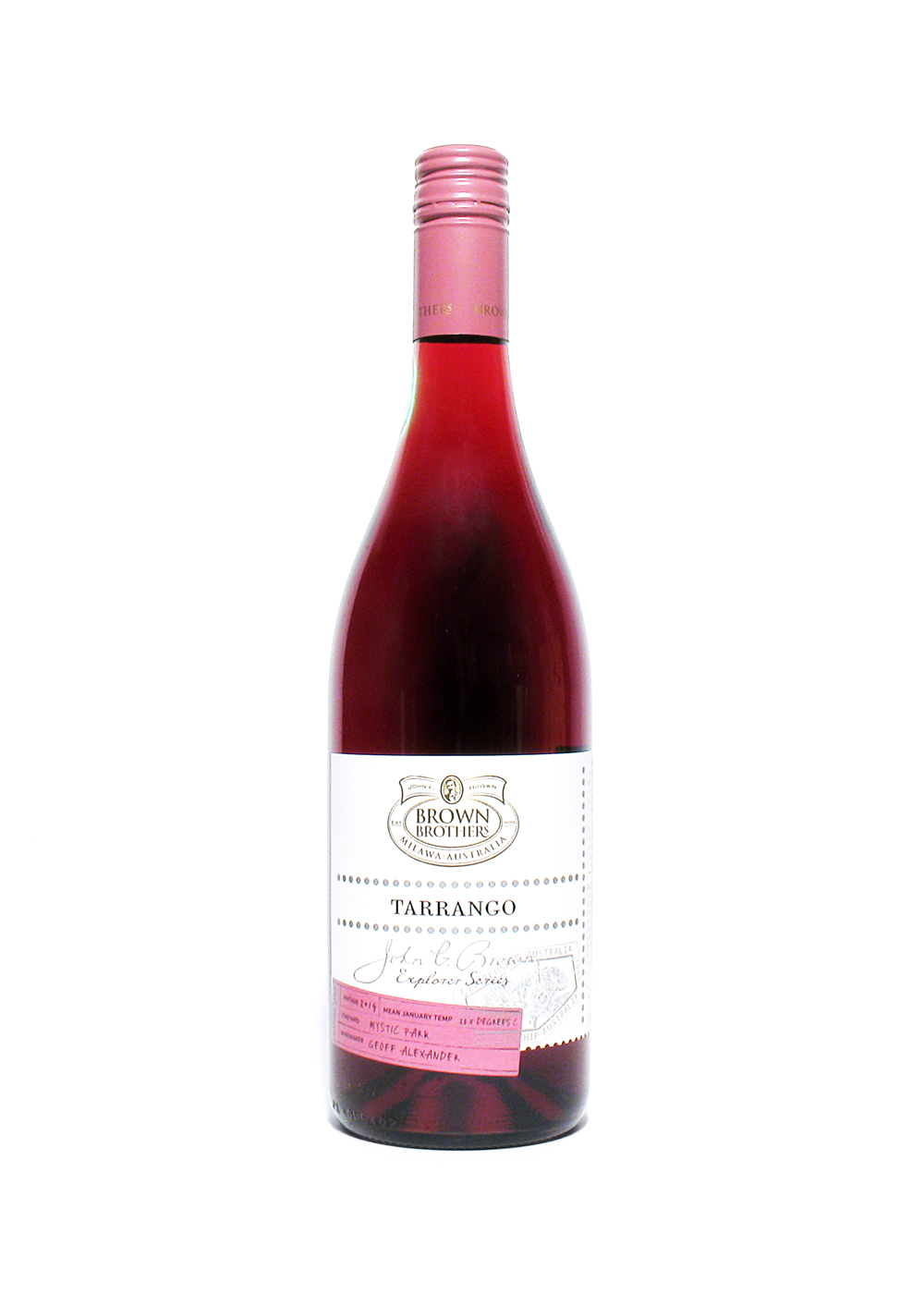 Cross the Touriga and Sultana grape and you get the refreshing Tarrango from Australia!
Australia, Victoria, Brown Brothers, Tarrango, 2014

Introduction
Touriga, originally from Portugal, was crossed originally in 1965 with the Sultana grape, creating the unique Australian grape variety of Tarrango. It was developed as a summer drink, a light-bodied red wine, served chilled, with warm to hot summers in mind. The grape was named after a small township.

Family-owned Brown Brothers are based in Milawa, north east Victoria, in the King Valley wine region (with the river King running right through the middle), approx. 175 km north east from Melbourne. Founded in 1889 by John Francis Brown, producing a wide range of wines, with vineyards in Victoria and Tasmania. The wine growers in Victoria are known for their taste of experimenting new wines, Brown Brothers being one of them.

Review Date:
12 . 08 . 2015
Origin:
Australia, Victoria
Wine specifics
Ready to drink, keep upto 1 year. Refreshing red wine, flavoursome, taste of red berries, dry finish. Serving on its own, light food types, salads, tapas. The label states a few interesting facts of provenance, such as vineyard, maker and temperature during the growing process, as well as its origins in its logo. Being seen as a light red, the back label mentions' 'rosé style wine'. Serve chilled. Bottle obtained in the UK. Screwtop.
Insights:
Developed by John Graham Brown, third generation of winemakers, who stepped up his ideas in 1988 once he passed on the daily management to his son. In 1989 he created his own little winery, The Kindergarten, experimenting with small batches, becoming an invaluable asset to the company. Harvest for the Tarrango is in March. Other than its range of wines, its flagship sparkling wine is Patricia, named after Patricia Brown, first released in 2003. Brown Brothers holds 3 other brands; Devil's Corner, Pirie and Tamar Ridge.



Review Date:
12 . 08 . 2015