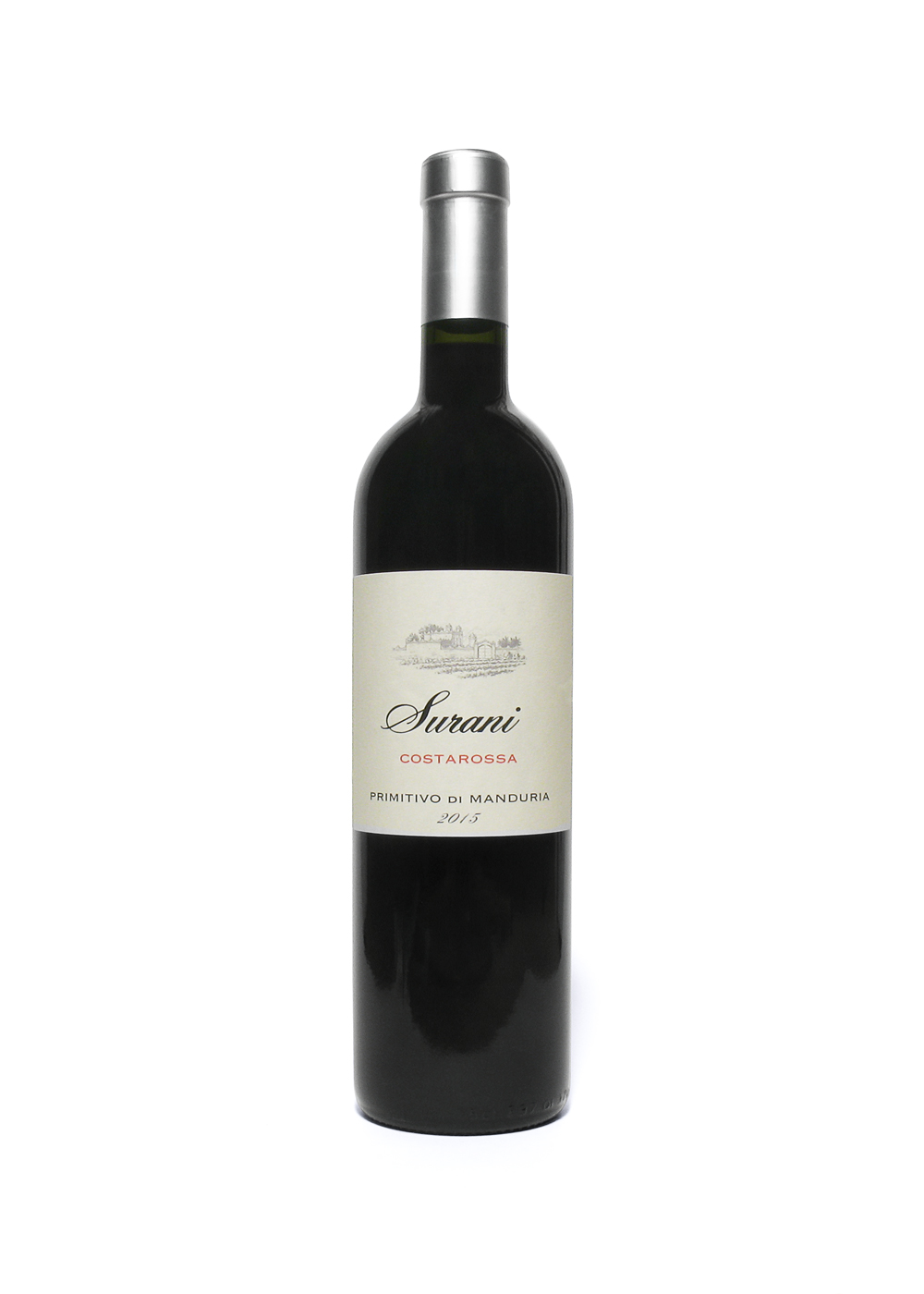 Primitivo di Manduria, the small DOC zinfandel from the Italian 'heel'
Italy, Primitivo di Manduria, Surani, Costarossa, DOC, 2015

Introduction
Manduria is just a small DOC area in south Puglia, half way between the towns of Taranto and Lecce. The vineyard is called Masseria (farm house) Surani, set up in 2012 by Verona's Tommasi family, extending their company with another 80 ha. in the Salento Peninsula, Puglia region, just 6 km from the coast near the town of Manduria.

The Tommasi family founded its first winery in 1902 in the more north Veneto town of Pedemonte, in the Valpolicella Classico region. Now in its fourth generation it has additionally acquired various other projects in Italy; in Puglia-Manduria, Basilicata, Tuscany and Lombardy. The sub-region Manduria is home to and ideal for the Primitivo (zinfandel) grape.

Review Date:
07 . 02 . 2020
Origin:
Italy, Primitivo di Manduria
Wine specifics
Ready to drink and can keep still for a while, a few years. Full-bodied, smooth, soft, fruity, hints of spice, vanilla. Serving all meats, pasta, roasts, grills, pizza, mature cheeses. The label shows an artist impression of the farm house among its vine. Obtained in the UK. Cork.
Insights:
Within these ideal wine growing conditions they grow in the Manduria region additionally Negroamaro and Nero di Troia. There is a small production of white in this area. At one time many of the Puglia wines went to the north for blending. These days many of these southern (sub) regions now market their own wines, such as this one, even though it is owned in this case by a company from 'the north'.

PS.
For your own wine tasting, see: https://thedutchman.org/files/2019/05/Dutchman-Wine-Tasting-2019.pdf

- weekly wine

- 'Hosting in Cumbria Your Wine Tastings' -

Review Date:
07 . 02 . 2020