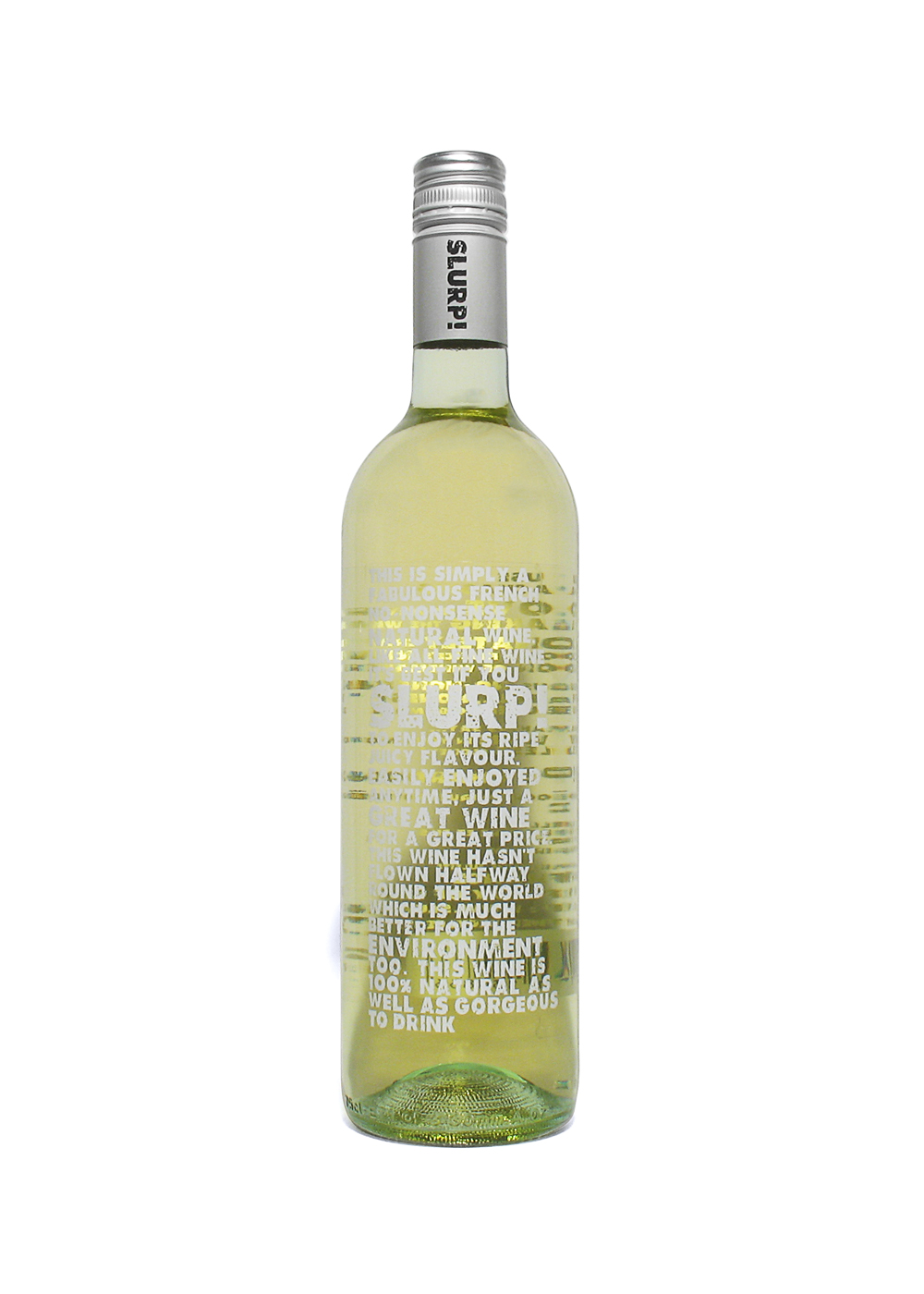 Easy, uncomplicated white wine from Languedoc, made by a Dutchman
France, Slurp!, Chardonnay, Languedoc, Pays d'Oc IGP, 2013

Introduction
Wine from Ilja Gort, based in Bordeaux, Dutch former writer-composer turned successful wine maker and owner of Château La Tulipe de la Garde, near St. Émillion. As well as still writing, produces also a Slurp! range of wines. 'No-nonsense natural wines'

Labelling is unusual as well. Label states – 'Passionately crafted in Languedoc – France's new generation of wine makers.' Whatever the wine, the Languedoc region is one to follow, anytime, so much quality and choice, usually very affordable, challenging most of the other French wine regions.

Review Date:
16 . 04 . 2015
Origin:
France, Languedoc
Wine specifics
Ready to drink. Easy, light, fruity, fresh. Serving with chicken dishes, salads or just on its own. Obtained in the Netherlands, may not be available in the UK. Screwtop.
Insights:
Front label text
This is simply a fabulous French no-nonsense wine. Like all fine wine it's best if you SLURP! to enjoy its ripe juicy flavour. Easily enjoyed anytime, just a great wine for a great price. This wine hasn't flown halfway round the world which is much better for the environment too. This wine is 100% natural as well as gorgeous to drink.
Back label text
We don't use luxury packaging. All the love however, goes into making the wine. Passionately crafted in Languedoc – France's new generation of winemakers. This gorgeous no-nonsense wine has a full, honest taste – like wine used to be made. As the winemakers say .... 'A lot of wine in your mouth for a lot less money'

Slurp! Chardonnay
Indication Geographique Protegee
Pays D'Oc

Mise en bouteille
Pour Ilja Gort Père et fils
Par emb 33242 A
À les lèves Gironde

The SLURP way of life
Free Slurp;www.slurp.nu
Slurp it! then recycle it.



Review Date:
16 . 04 . 2015