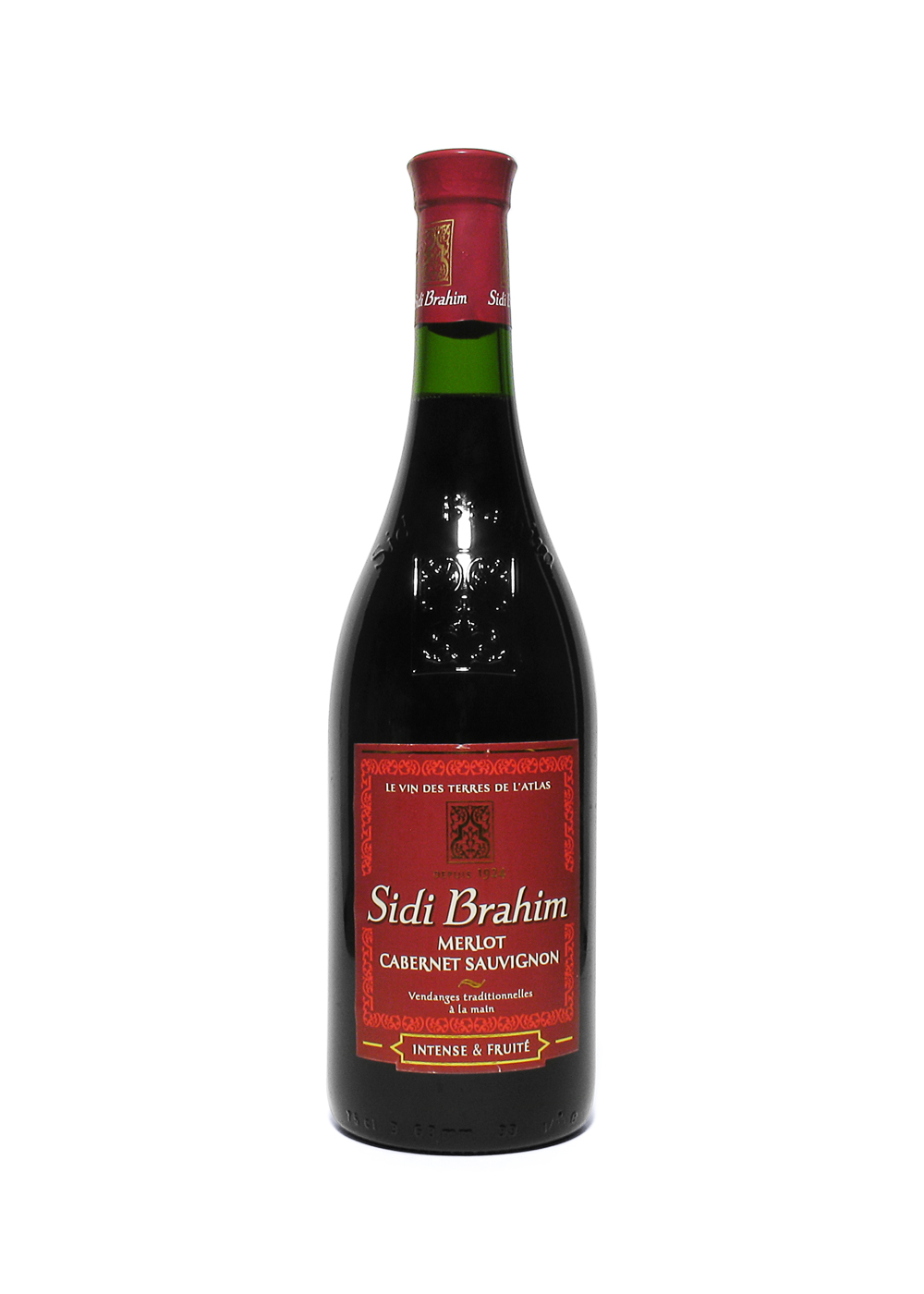 Sidi Brahim
Merlot, Cabernet Sauvignon
North Africa, Tunisia, home to Sidi Brahim, a red to try
Tunisia, Sidi Brahim, Merlot Cabernet Sauvignon, Vin Rouge de Tunisie, NV

Introduction
Sidi Brahim is a line of wines, mostly blended red or rosé, produced at the foothills of the Atlas Mountains, with their main market being France, bottled or as bag-in-boxes. Currently owned by Groupe Castel, a major French beverage company, and Sidi Brahim has been around since 1924 according to the label.

The wine is named after the 3 day battle in Sidi Brahim, in 1845, between the Algerian Berbers and the French army, honouring the bravery. 'Les Chais' Sidi Brahim is based at Sloughia, 60km west from the capital city of Tunis, the most eastern point of the Atlas Mountain range, which runs across Algeria and well into Morocco. The wine prides itself with 'vendanges traditionelles a la main', traditionally picked by hand.

Review Date:
30 . 03 . 2016
Origin:
Tunisia
Wine specifics
Ready to drink. Blended, smooth, berry fruity. Serving: red meats, cheeses, chocolate desserts. Obtained in France. Cork. Embossed bottle.
Insights:
Their rosé is made from the grenache and syrah grape. At times the blend of grape varieties change and Sidi Brahim produces approximately 3 million bottles per year. Tunisia does have a classification system, with 7 AOC's. Wine production in Tunisia has been around as long as the other Mediterranean countries.' Les Chais' officially means storehouses.
Review Date:
30 . 03 . 2016