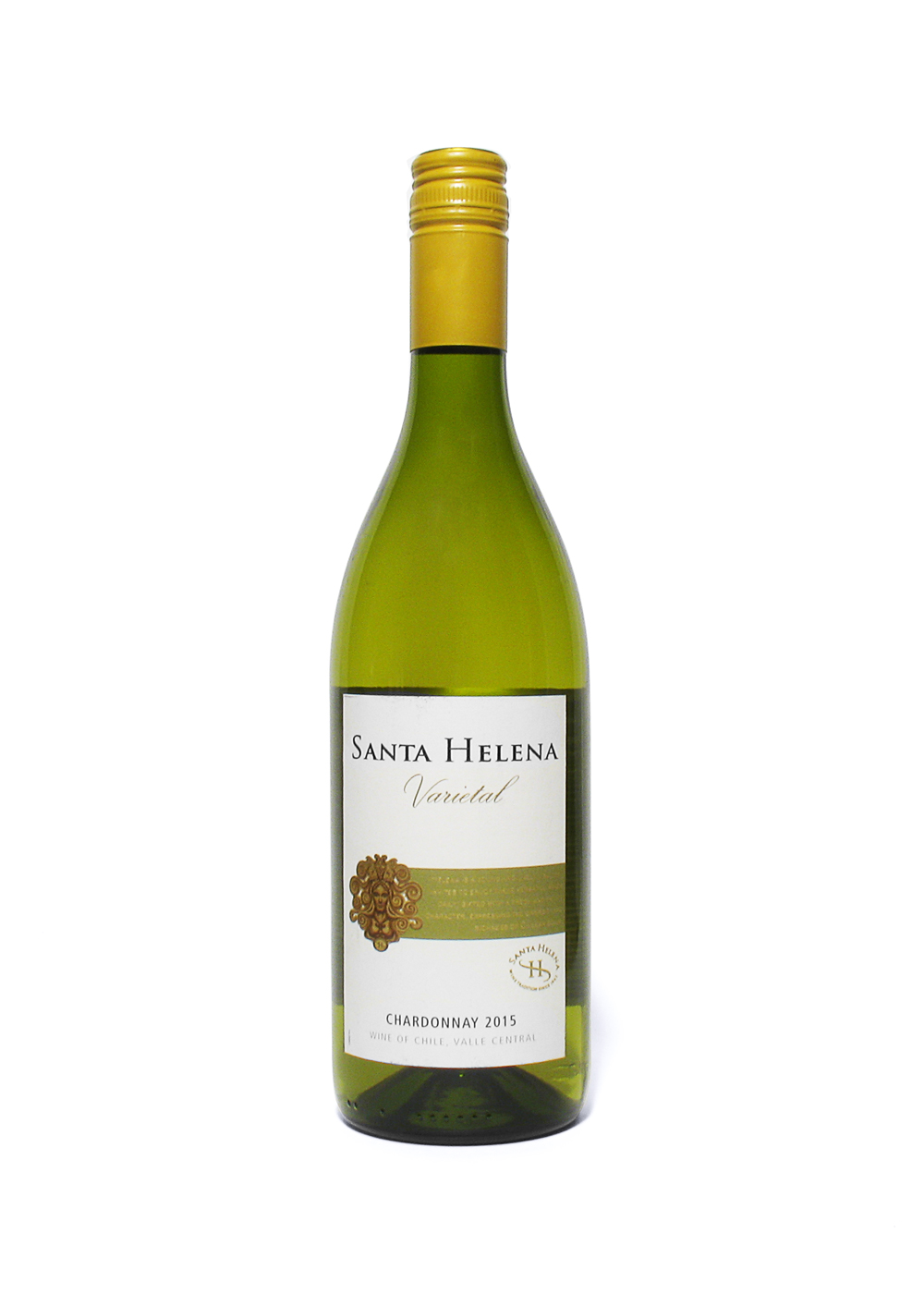 Refreshing chardonnay, Chile, Valle Central from the Maule region
Chile, Valle Central, Santa Helena, Varietal, Chardonnay, 2015

Introduction
Viña Santa Helena was founded in 1942, with a base in the most westerly part of the Colchagua wine region, in Paredones, close to the coastline of the Pacific Ocean. Within the Central Valley it expanded to other wine regions, such as Maule, where this chardonnay is from and it is an example of their (single) varietal range of wines. These days the vineyard is part of the large VSPT Wine Group, based in Santiago.

VSPT consists of 7 wineries in Chile and 2 in Argentina, forming Chile's second largest wine exporter and was founded in 2008. The individual wineries have an extensive history in wine making, some much earlier than Santa Helena, like San Pedro, which was established in 1865. The extensive production at Santa Helena, 'La Magia del Vino Chileno', is overseen by the experienced winemaker Nicolás Pérez Yáñez.

Review Date:
01 . 11 . 2017
Origin:
Chile, Valle Central
Wine specifics
Ready to drink and can keep for a little while. Fresh, fruity, hints of peach, pineapple, vanilla. Served white meats, fish, seafood, light pastas, soft cheeses. Obtained in the Netherlands, may be available in the UK. Screwtop. Logo: Lady in gold and gold coloured curls, which a grape crown and a SH 'medallion', the S swirling through the H.
Insights:
The Central Valley is split in four sub regions: Curico, Maipo, Rapel (which includes Cachapoal and Colchagua) and Maule. VSPT – Viña San Pedro Tarapacá. Within VSPT serious efforts have been made in sustainability, see http://vsptwinegroup.com/en/sustentabilidad/ The wine is bottled in Las Condes, just south of Santiago. The other brands under the VSPT label are: San Pedro, Tarapacá, Leyda, Misiones, Viñamar, Casa Rivas and in Argentina; La Celia and Tamari.

Review Date:
01 . 11 . 2017