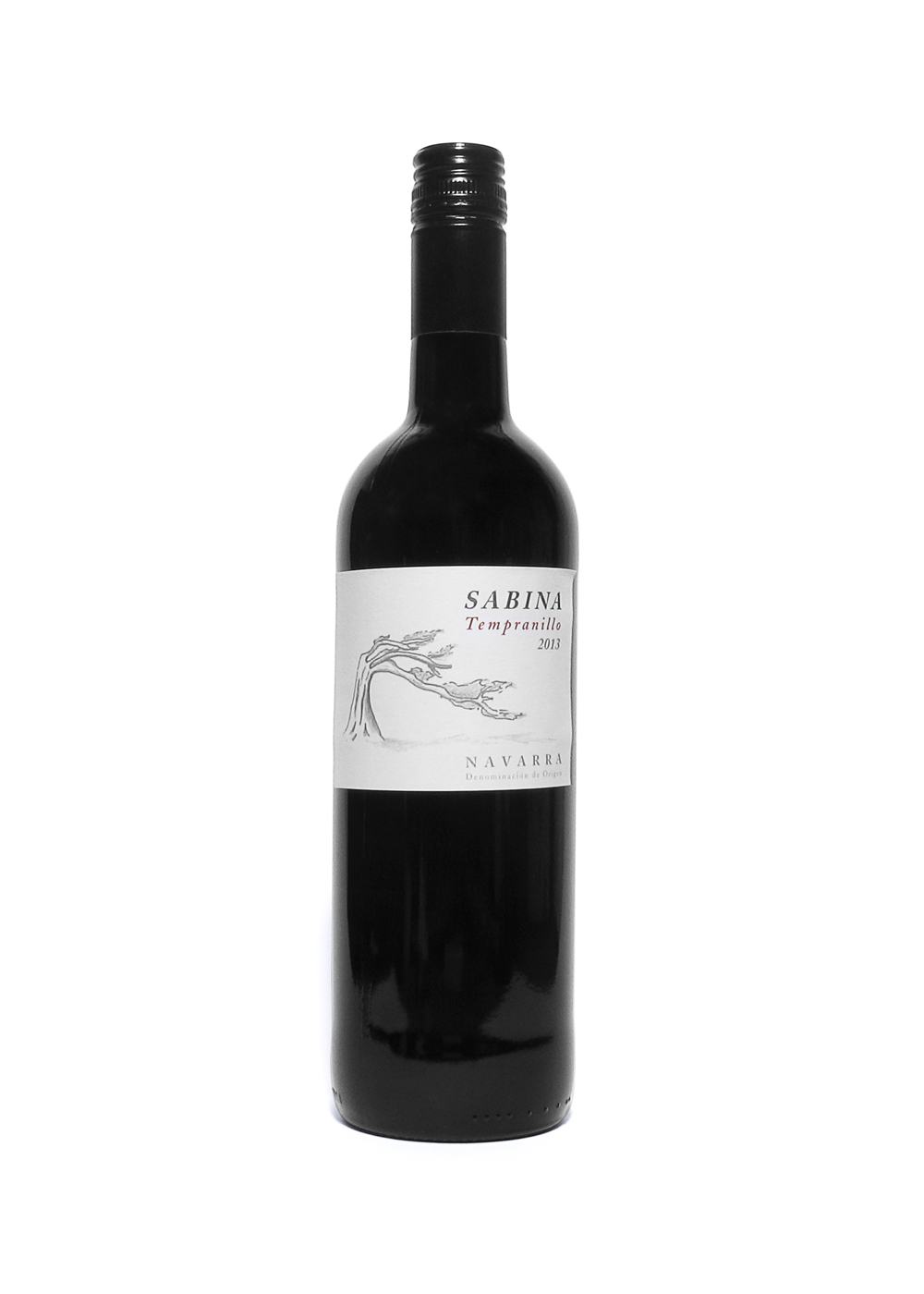 Tempranillo, this time from Navarra and as always, it delivers
Spain, Navarra, Sabina, Tempranillo, DO, 2013

Introduction
Produced by Bodegas Príncipe de Viana, based in Murchante, started in 1983 and has become since a major producer in the area. Navarra, with Rioja as its southern neighbour, produces predominantly red wines, with the number of whites slowly increasing.

The Bodegas grows a variety of grapes and with its vast vineyards it is able to control the production fully, right up to the bottling. The name Sabina stands for the indigenous Spanish juniper tree grown locally in Navarra and a drawing of the windswept tree is on the label (in it's typical shape). The modern winery has an impressive barrel room, with more than 15000 oak barrels.

Review Date:
09 . 07 . 2015
Origin:
Spain, Navarra
Wine specifics
Ready to drink and can keep for a while. An unoaked style Tempranillo, fruity, balanced with a pleasant aftertaste. Serving; goes well with pies and stews, savouries and cold meats. Holds the official Navarra label, DO Tinto 2013. This wine contains some Cabernet Sauvignon. Obtained in the UK. Screwtop.
Insights:
Navarra is split up in 5 sub-zones and this wine is from the Ribera Baja region. In general, the vineyards of Navarra are on the lower slopes of the Pyrenees as they descend towards the basin of the river Ebro. Navarra used to be renowned for its Rosado (Rosé) wines, but in recent years has been producing quality reds and whites as well.



Review Date:
09 . 07 . 2015