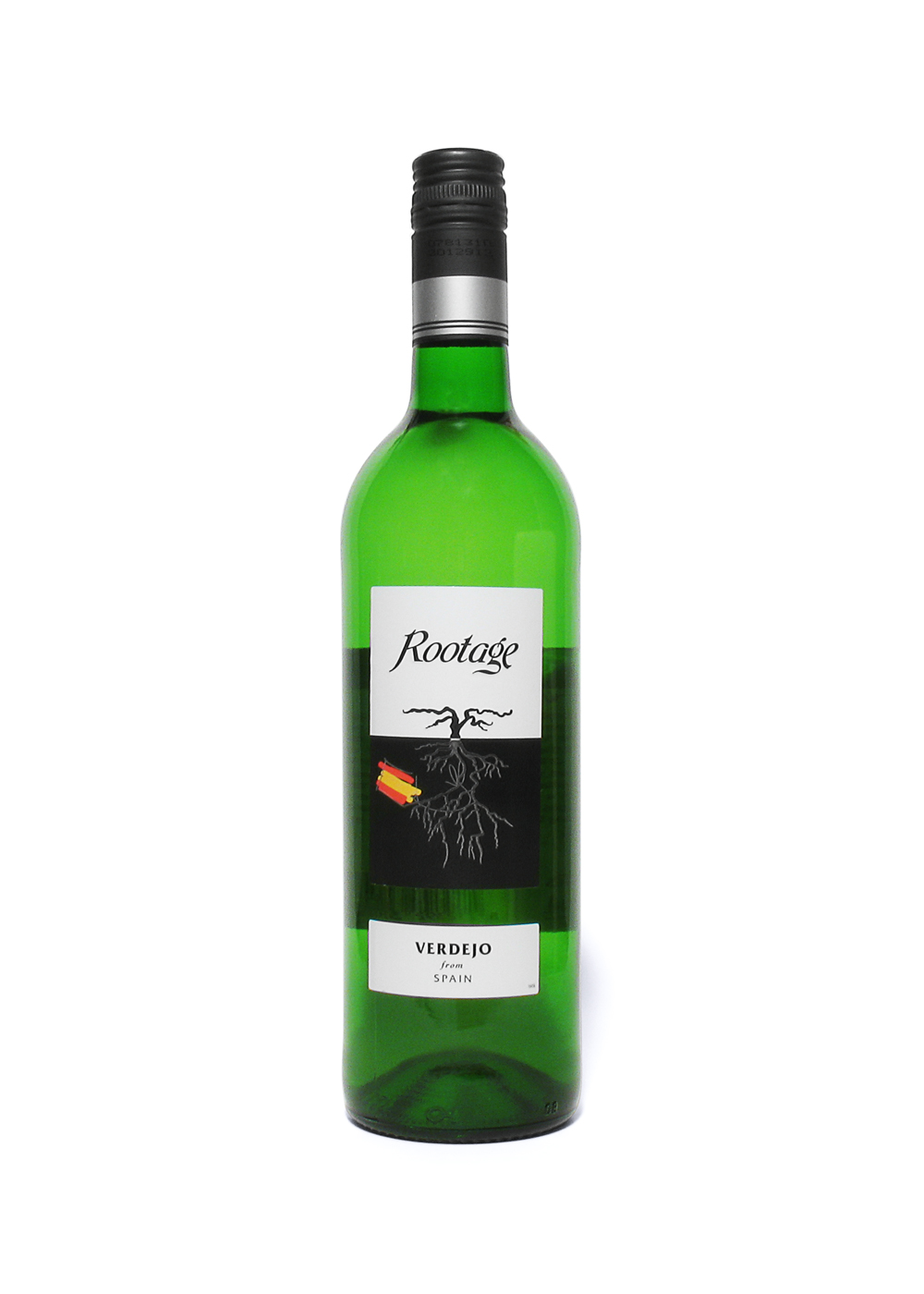 Entry wines, to gain experience on wines from around the world
Spain, Rootage, Vino de la Tierra de Castilla, Verdejo, NV

Introduction
More and more supermarkets and other wine outlets have their own branded range of wines. This one is the house wine from the Dutch Mitra chain of spirit and wine outlets and in this case the wine is the Spanish white Verdejo. The Rootage brand combines the words roots and heritage, according to the labeling and it is further expressed in the drawing. A variety of international wines-grapes are covered in the range, e.g. from France and Chile.

The Verdejo grape variety originates from North Africa and is widely grown in the Rueda region, quite a bit north from where ours come from. In the 80's Verdejo became more mainstream, eventually resulting in a DO, which sets the tone for the ruling around the blending and so on. In this case we are talking a Vino de la Tierra de Castilla. Vino de la Tierra means a grade below the DO and Castilla describes the region La Castilla-La Mancha, a vast area in central Spain, just south from Madrid.

Review Date:
23 . 08 . 2017
Origin:
Spain, Castilla
Wine specifics
Ready to drink. Fresh, soft, fruity, character of lemon and anise. Serving fish dishes, salads, white meats, on its own. Obtained in the Netherlands. Verdejo may be available in the UK. Screwtop.
Insights:
Vino de la Tierra is slowly overtaken by the EU naming of IGP, Indicación Geográfica Protegida, which is between the earlier mentioned DO (Denominación de Origen – comparable to the French AOC) and Vino de España . In the UK, supermarkets have their own house wines ranges, as well as e.g. Majestic with their successful and extensive Definition range. For many, wine is complex and this approach helps the customer to explore; perhaps to decide what they would like to drink and very often at an affordable price.
Review Date:
23 . 08 . 2017