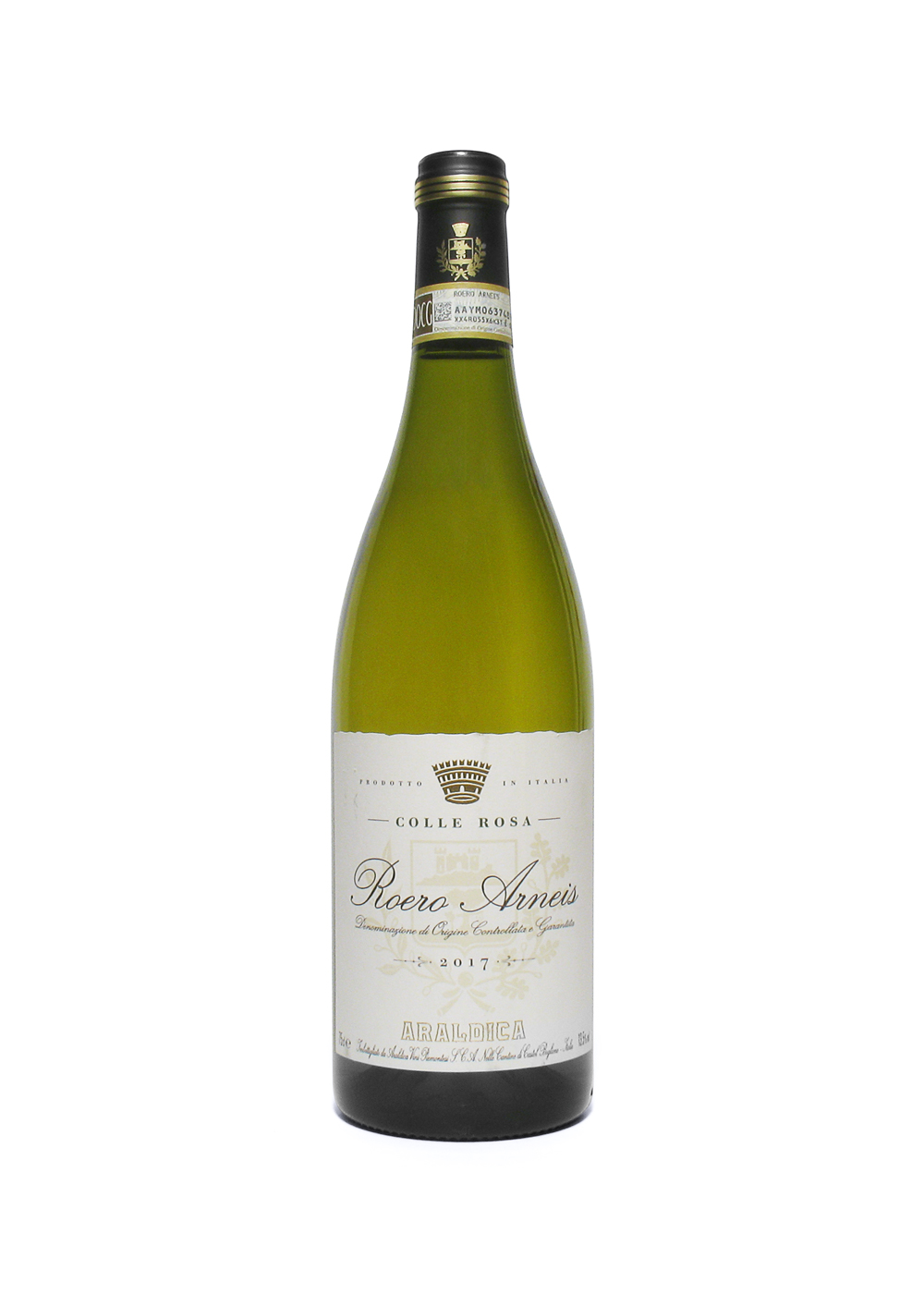 The Arneis grape in the North Italian Piemonte sub-region of Roero, a fresh fragrant white, a DOCG
Italy, Piedmonte, Roero, Roero Arneis, Arneis, Araldica, DOCG, 2017

Introduction
The Gruppo Araldica Castelvero is one of Italy's leading wine companies in the region, representing a large number of Piemonte wines, with 900 ha. and areas like Roero (this one), Monferrato and Gavi. Founded in 1954 as a cooperative and has now around 140 members. Based in the small commune of Castel Boglione, 70 km south east from Turin.

Roero's hilly wine region is north from the small town of Alba, with Arneis the main (native) white grape; this wine one from the little Colle Rosa vineyard. The Arneis grape is little or not grown elsewhere. The Roero name comes from a family of bankers and traders, influencing the region for a few centuries, dating back to the Middle Ages.

Review Date:
27 . 11 . 2020
Origin:
Italy, Piemonte, Roero
Wine specifics
Ready to drink. Dry, full bodied, fresh, rich, hints of pears, apricots. Serving white meats, fish, salad, light cheeses, on its own. On the neck of the bottle, DOCG seal for Roero Arneis. Obtained in the UK. Cork.
Insights:
For their worldwide distribution the winery is linked (also shareholder) to Boutinot Ltd., a leading UK wine distribution company. In Roero there is a red (mostly Nebbiolo), a white (Arneis) and a sparkling white, Roero Arneis Spumante. DOCG since 2005. Roero has to be cellar aged for 12 months, of which 6 in wooden barrels. The Roero Riserva 32 months, of which 6 in wooden barrels. DOCG – Denominazione di Origine Controllata e Garantita is the superior classification to DOC and is the highest classification in Italy and there are 75 DOCG's.
PS.
For your own wine tasting, see: https://thedutchman.org/files/2019/05/Dutchman-Wine-Tasting-2019.pdf

- weekly wine

- 'Hosting in Cumbria Your Wine Tastings' -

Review Date:
27 . 11 . 2020