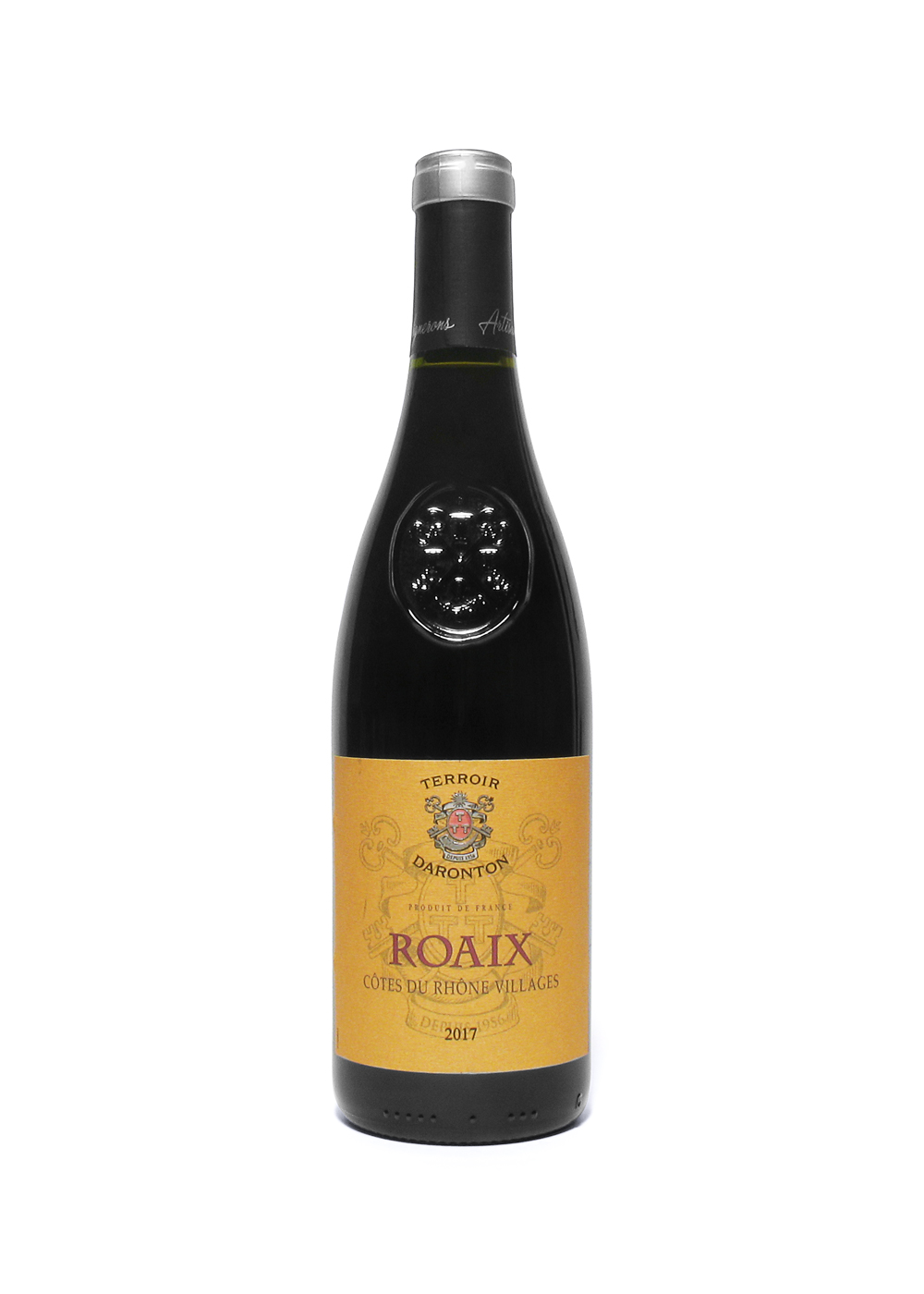 One of the smallest Côtes du Rhône Villages with good reds
France, Rhône, Roaix, Côtes du Rhône Villages AC, Terroir Daronton, 2017

Introduction
Neighbouring and bigger Rasteau is just to the west and the village of Séguret to the south, another of the Villages. An AOC since 1967 it has 143 ha. producing just over 5000 hl., of which 97% is red, 2% white and 1% rosé. This red has been made by a cooperative winery, RhonéA, with over 230 artisan member wine growers from within the Rhône valley and was established in 1950.

The winery is based in the village of Beaumes-de-Venise, just east from the city of Orange and has a few ranges; La Collection RhonéA, Domaines et Chateaux and Le Terroir Daronton. The list of wines is interestingly long and very varied, representing the wider region extensively, its traditions and its terroir. Le Terroir Daronton covers various AOC's such as Rasteau, Vacqueras, Beaumes-de-Venise, Gigondas and more, and obviously Roaix. The Daronton name is linked to the family that started a vineyard several generations ago and the brand with its dashy coat of arms has been around since 1956.

Review Date:
08 . 08 . 2019
Origin:
France, Rhône, Roaix
Wine specifics
Ready to drink and can keep still for approx. 3-5 years. Mature, full, smooth, fruity, fresh. Serving red meats, grills, roasts, pasta, cheeses. Obtained in France, may not be available in the UK. Cork.
Insights:
The Côtes du Rhône Villages AOC started 1966-67 and the other 14 villages are: Rousset-les-Vignes, Saint Pantaléons les Vignes, Valréas, Saint-Maurice, Rochegude, Visan, Saint-Gervais, Chusclan, Laudun, Massif d'Uchau, Plan de Dieu, Puyméras, Signargues and, since 2012, Gadagne. Some villages are a step up in classification, with just their own names and not mentioning 'Côte du Rhône Villages', such as Gigondas, Rasteau and Vacqueras.
Review Date:
08 . 08 . 2019