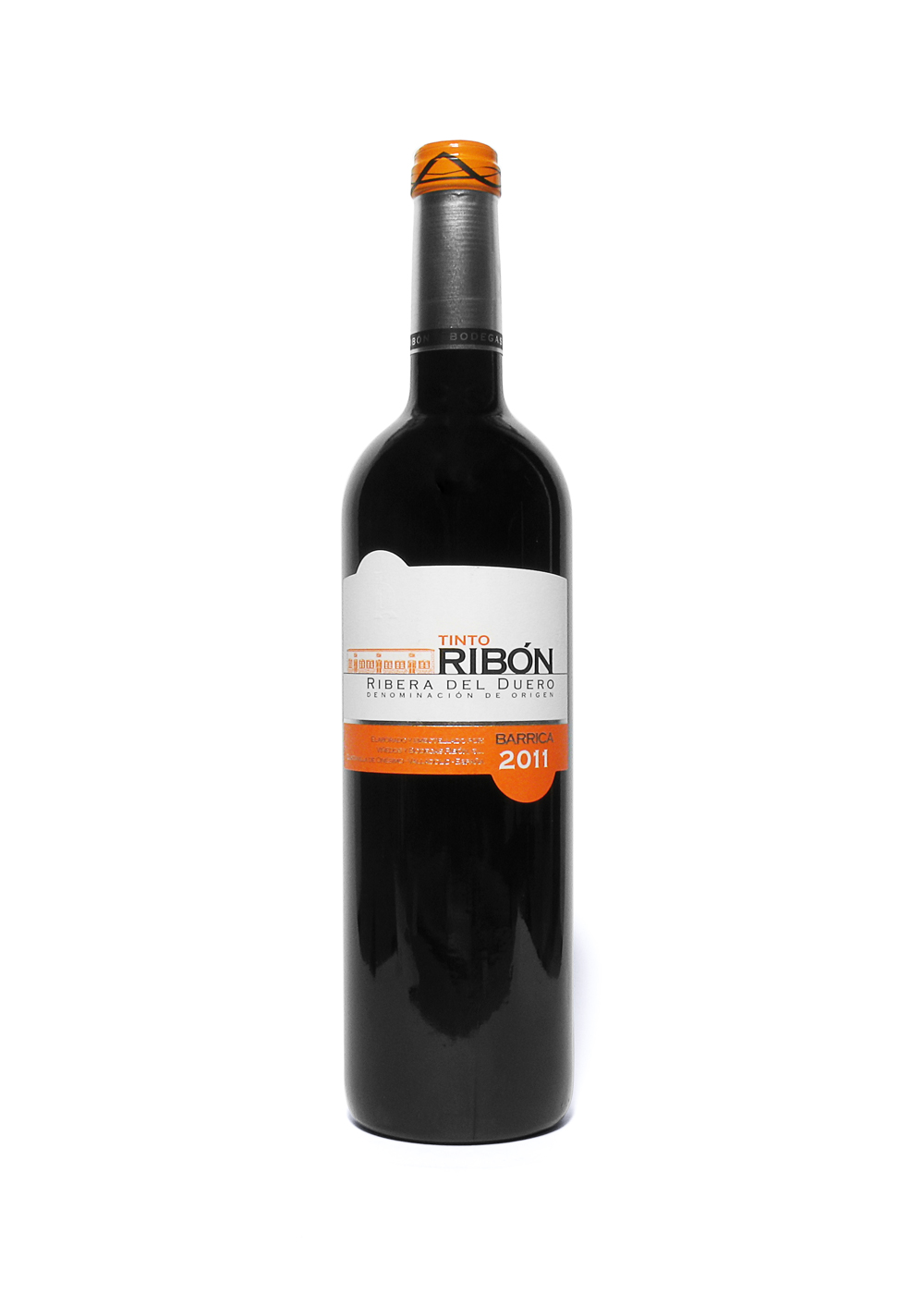 Tinto, Ribera del Duero, by Ribón, it rivals nearby Rioja
Spain, Ribera del Duero, Tinto Ribón, Tempranillo, DO, Barrica, 2011

Introduction
Viñedos y Bodegas Ribón is based in the little town of Quintanilla de Onésimo, 35 kilometres east from Valladolid. The company started in 1995, even though the Ribón family is already in its third generation of winemaking. Their aims are to produce wines guaranteeing 'Ribon's 'prestige and personality' in their wines, from their 25 hectares of mature vineyards.

The early generations were involved in agriculture, with their grapes sold on to other nearby vineyards, which ceased in the 90's. Now making a small production of quality wines, by brother and sister Jesus and Imelda Ribón. Ribón is keen on great care, throughout the whole wine making process, which include 300 oak barrels. They produce 3 wines, Vendimia Seleccionada, Crianza and this wine, Barrica. The Barrica is 100% Tempranillo, 20 year old vines and aged for 6 months in oak barrels (50% in French Allier oak and 50% in American oak).

Review Date:
25 . 01 . 2017
Origin:
Spain, Ribera del Duero
Wine specifics
Ready to drink. Balanced, full-bodied, elegant, hints of liquorice and spices. Serving red meats, oily dishes, mature cheeses. Obtained in the UK, online. Cork. Seal of Ribera del Duero.
Insights:
With both Tempranillo, the Vendimia is aged for 20 months in French oak barrels and the Crianza 15 months in new oak barrels, a mix of French and American (60/40). The DO (Denominación de Origin) for the region was awarded in 1982 and from then on the number of wineries grew from 24 to 200+. Ribera has become fashionable, competing these days with areas such as Rioja. Investment has moved in, e.g. from established producers from other Spanish wine regions. Barrica are barrels of 225 litres.


Review Date:
25 . 01 . 2017