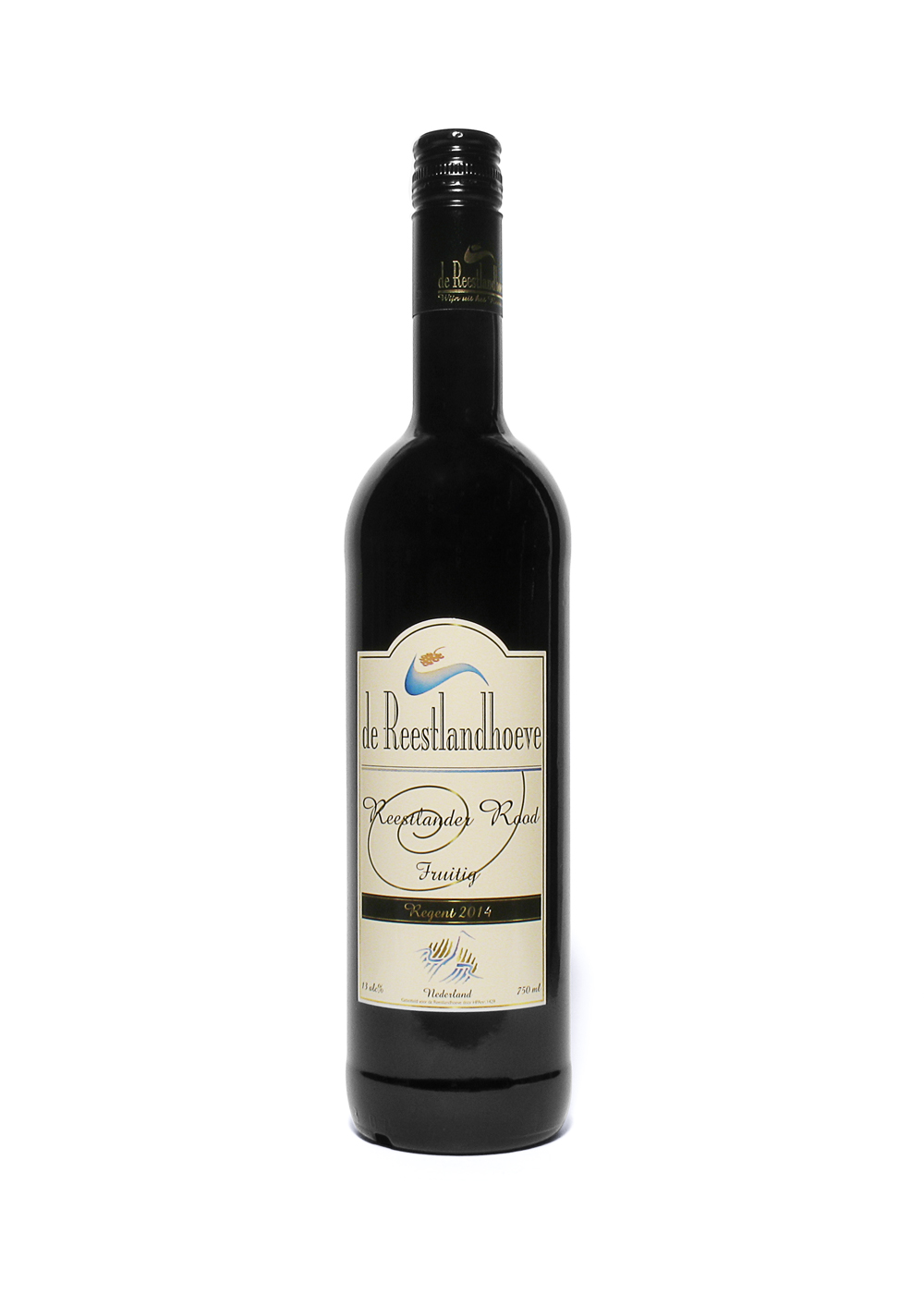 Dutch red, must try and experience this, from the Regent grape
The Netherlands, de Reestlandhoeve, Reestlander Rood, Fruitig, Regent, 2014

Introduction
The winery is called 'de Reestlandhoeve', based in Balkbrug, Reestdal (Reest valley), 25km northeast from Zwolle. The vineyard strives to be bio dynamic as much as possible. Since 2013 they even play classical music softly in the vineyards during the summer months, which is apparently beneficial to the growth of the grape. Laboratory tests have proven that skins of the grapes grow thicker and are therefore not as quickly affected by external influences.

The music is done by a few other vineyards around the world, with some success. In the Netherlands, de Reestlandhoeve is the only vineyard playing music among the 180 or so vineyards in the country. The Netherlands is a small producer of wine, but is now taken more serious and grown mostly on the eastern side of country, with a few others scattered around the rest of the country. It originated at one time in the southern province of Limburg.

Review Date:
24 . 12 . 2016
Origin:
The Netherlands
Wine specifics
Ready to drink. Berry fruity, medium-bodied. Serving light dishes, salads, on its own. Obtained in the Netherlands. Screwtop. It is suggested to drink it in the summer e.g. at 10 ºC, especially when drunk on its own.
Insights:
The growing conditions in the Netherlands are not always the best and the grape varieties grown are adapted to this, with some varieties comparing to Germany and England, such as Bachus, Regent, Müller-Thurgau and Dornfelder. The international traditional Merlot and Cabernet Sauvignon do not really work. The vineyard produces also whites, vin mousseux – white and rosé, sparkling brut (méthode traditionelle), red dessert wine and a grappa-type digestif.
Review Date:
24 . 12 . 2016