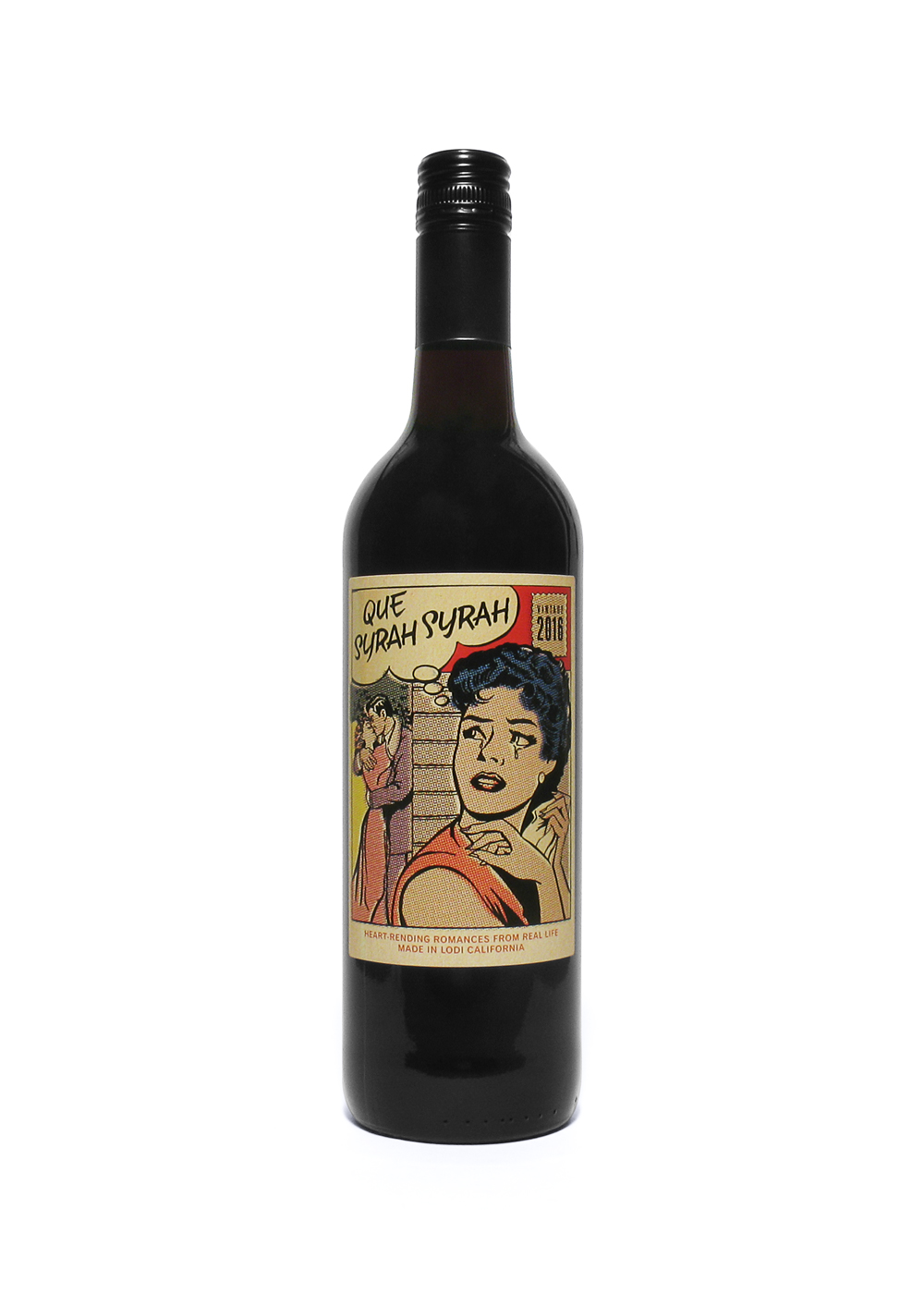 Lodi Syrah, nothing to do with Doris Day, just a fruity Californian Lodi red
USA, California, Lodi, Que Syrah Syrah, Syrah, 2016

Introduction
Tom Rappe is the winemaker for this custom made wine, linked to Wine Fusion, and the winery supplying the wine is Bear Creek Winery in the town of Lodi, with the wine region named after it, just south from Sacramento. Syrah and Cabernet Sauvignon do obviously come from Lodi, but it is especially known for its (old vine) Zinfandels. The winery started off as a cooperative in 1934 and was taken over by the Kautz family in 1997, therefore also linked to the Kautz's Ironstone Vineyards and its family of brands.

Since the takeover the winery developed itself into a state of the art operation and has become the 6th largest family-owned wine producer in the USA, an outsourcing leader. Making custom blends, as well as supplying third parties, under the motto of 'to help brands and businesses of our customers succeed'. The Kautz farms oversee 7000 acres of vineyards, itself dating back to 1948 as John Kautz originally established the business and moved from growing vegetables to grapes and making wine.

Review Date:
18 . 11 . 2020
Origin:
USA, California, Lodi
Wine specifics
Ready to drink and can keep still for a while. Balanced, fruit, hints of cinnamon, cocoa. Serving red meats, grills, roasts, spicy dishes, cheeses (on the label it says: Popcorn Optional). The front label states; heart-rending romances from real life, showing a teary lady observing a kissing couple. The back label states (inspired by the silver screen): LIGHTS, CAMERA, ACTION! 'Yes, that's right Mary-Lou, you walk in and find your husband with your best friend .... I need proper tears from you .... That's good yes ... but I can really see that this is getting to you. Mary Lou? STOP, don't go! Honey ....why are you leaving the set?' Obtained in the UK. Screwtop.
Insights:
The Family of Brands are: Ironstone Vineyards, Granite Hill, Leaping Horse, Obsession and Stone Valley. The name of this wine is in reference to Doris Day's song: Que Sera Sera, Whatever will be will be. (some extend this into; Whatever Chablis Chablis). The wine is imported and distributed by The Wine Fusion. They are a London based independent production and agency wine house, representing a wide selection from around the world.

PS.
For your own wine tasting, see: https://thedutchman.org/files/2019/05/Dutchman-Wine-Tasting-2019.pdf

- weekly wine

- 'Hosting in Cumbria Your Wine Tastings' -

Review Date:
18 . 11 . 2020