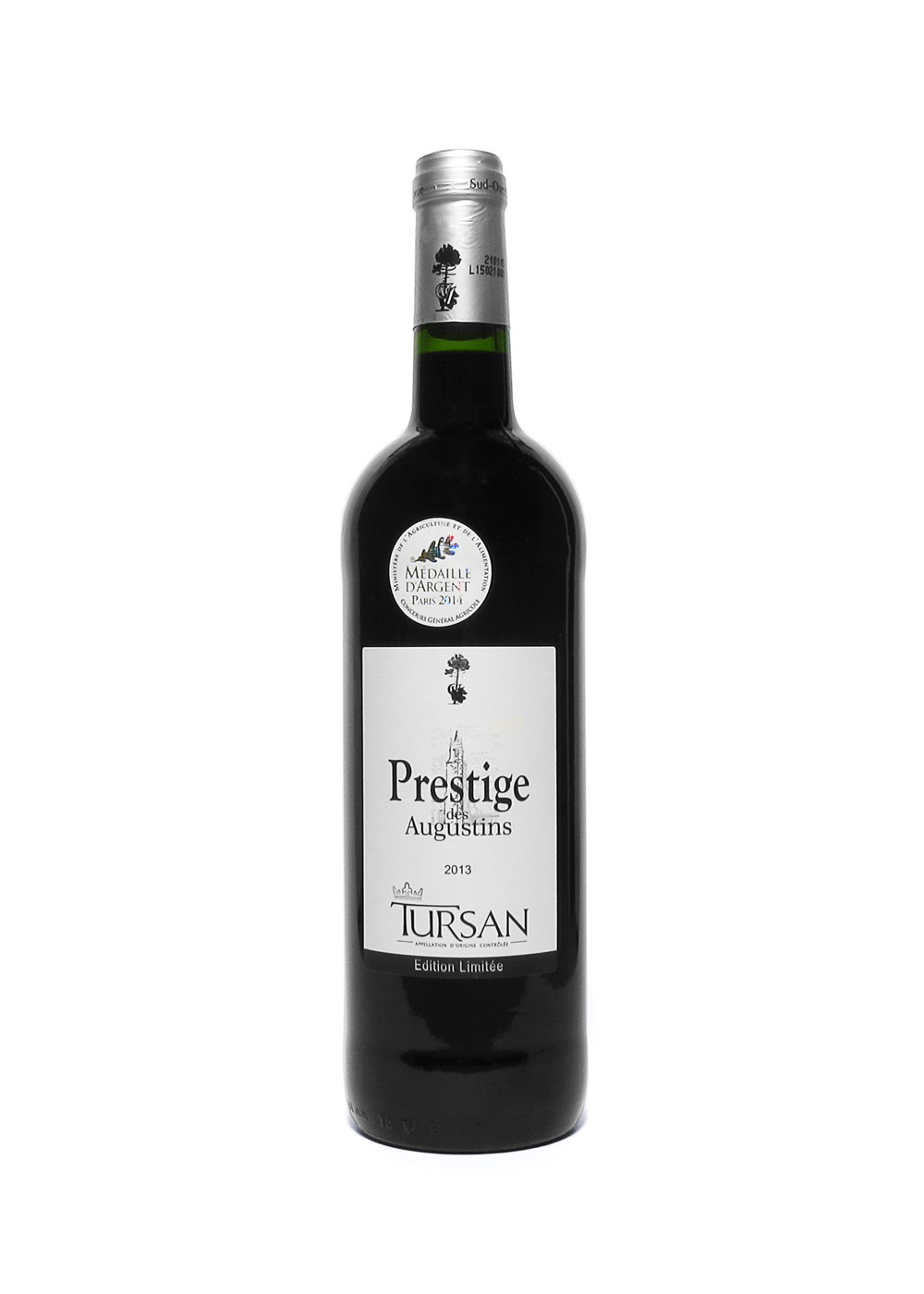 Prestige des Augustins
Tannat, Cabernet Franc, Cabernet Sauvignon
Tursan AOC, in the southwestern corner of France, a region to try
France, Tursan, Prestige des Augustins, AOC, 2013

Introduction
Prestige des Augustins, Edition Limitée, award-winning wine from the winery Les Vignerons Landais Tursan-Chalosse, based in the small town of Geaune, 40 kilometres north from Pau, somewhat inland, south from the river Adour. Tursan was originally a VDQS and since a number of years upgraded into its own AOC classification.

The Tannat grape sets the tone for the red wine (upto 40%) and is blended with Cabernet Franc and Cabernet Sauvignon. The winery originates as a cooperative since 1958, nowadays representing 154 wine makers, with its own facilities, producing 3.5 million bottles a year as well as 190K 'Bag in Boxes'. The Tursan AOC spread over the region of Landes and a few in Gers.

Review Date:
07 . 09 . 2016
Origin:
France, Tursan
Wine specifics
Ready to drink and can be kept 4-5 years. Pleasant, light, balanced, fruity. Serving red meats, stews, grills, soft cheeses. Obtained in France, may not be available in UK. Cork. The logo of the winery looks like a pine tree, of which there are many in the Landes forest, with the initials of CVL written into it.
Insights:
Red wine dominates the regions production, with the Tursan whites being based on the Baroque grape, sometimes upto 90% within the blend. Tursan has a long wine making history, going back to Roman times, with the Tursan wines enjoyed by its emperors. In the olden days the wines from Tursan and its neighbouring regions were often excluded by the Bordeaux merchants, making sure that theirs were sold first.
Review Date:
07 . 09 . 2016