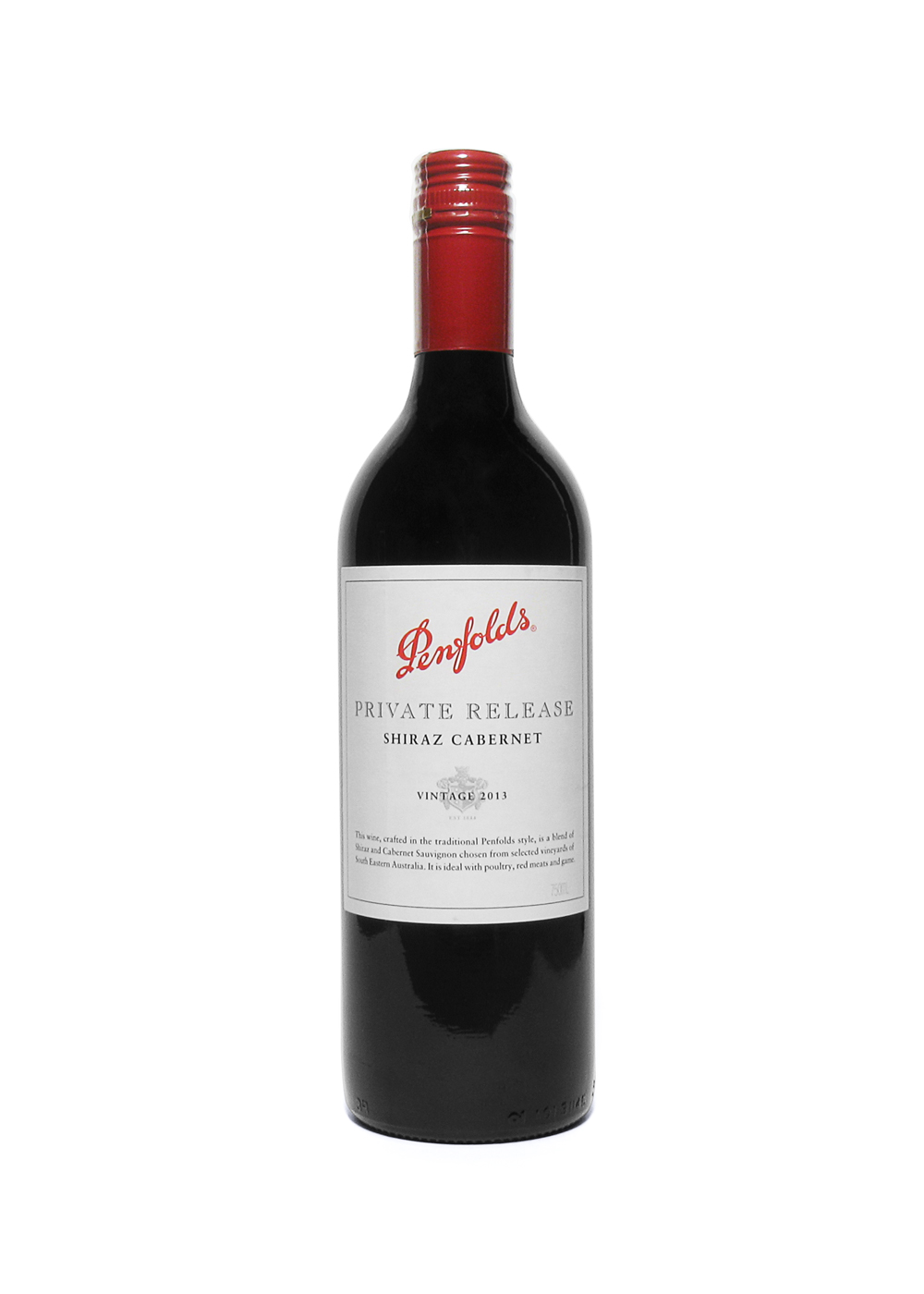 Penfolds
Shiraz, Cabernet Sauvignon
Private Release, by one of the best known wineries in Australia
Australia, South Eastern Australia, Penfolds, Private Release, Shiraz Cabernet, 2013

Introduction
Produced in Magill, one of their sites, just east from Adelaide, south Australia, Adelaide Hills. Dr. Christopher Penfold came to Australia in 1844 and 200+ years later, a leading producer, owned these days by Treasury Wine Estates, one of the largest wine companies in the world, based in Melbourne, formerly the wine division of Foster's.

Throughout its history Penfolds owned and leased various vineyards, as well as obtaining wines from established growers, covering many areas, such as Adelaide, Coonawarra, Barossa Valley and Clare Valley, just to mention a few. The spiritual home is still Magill, where it all started. Treasury Wine Estates represents brands, such as Lindeman's, Beringer, Blossom Hill, Wolf Blass, Matua (New Zealand) and many more.

Review Date:
06 . 07 . 2016
Origin:
Australia, South Eastern Australia
Wine specifics
Ready to drink and can keep for a while. Dark, plummy, hints of oak, spice and pepper, well balanced, well bodied. Serving poultry, red meats, game and cheese. Obtained in France, may be available in the UK. Screwtop. Having bought it in France the screwtop was sealed further with the plastic French wine import label.
Insights:
With TWE such a major player, the identity of each wine is still secured and furthermore the company is striving for 3 priorities in its responsibility programme, being: responsible consumption, sustainable sourcing and volunteering and community engagement. Under the flag of Wolf Blass, TWE signed recently a multi-year marketing contract with Manchester City FC, as their official wine partner for Asia, Middle East, Africa and Mexico.
Review Date:
06 . 07 . 2016