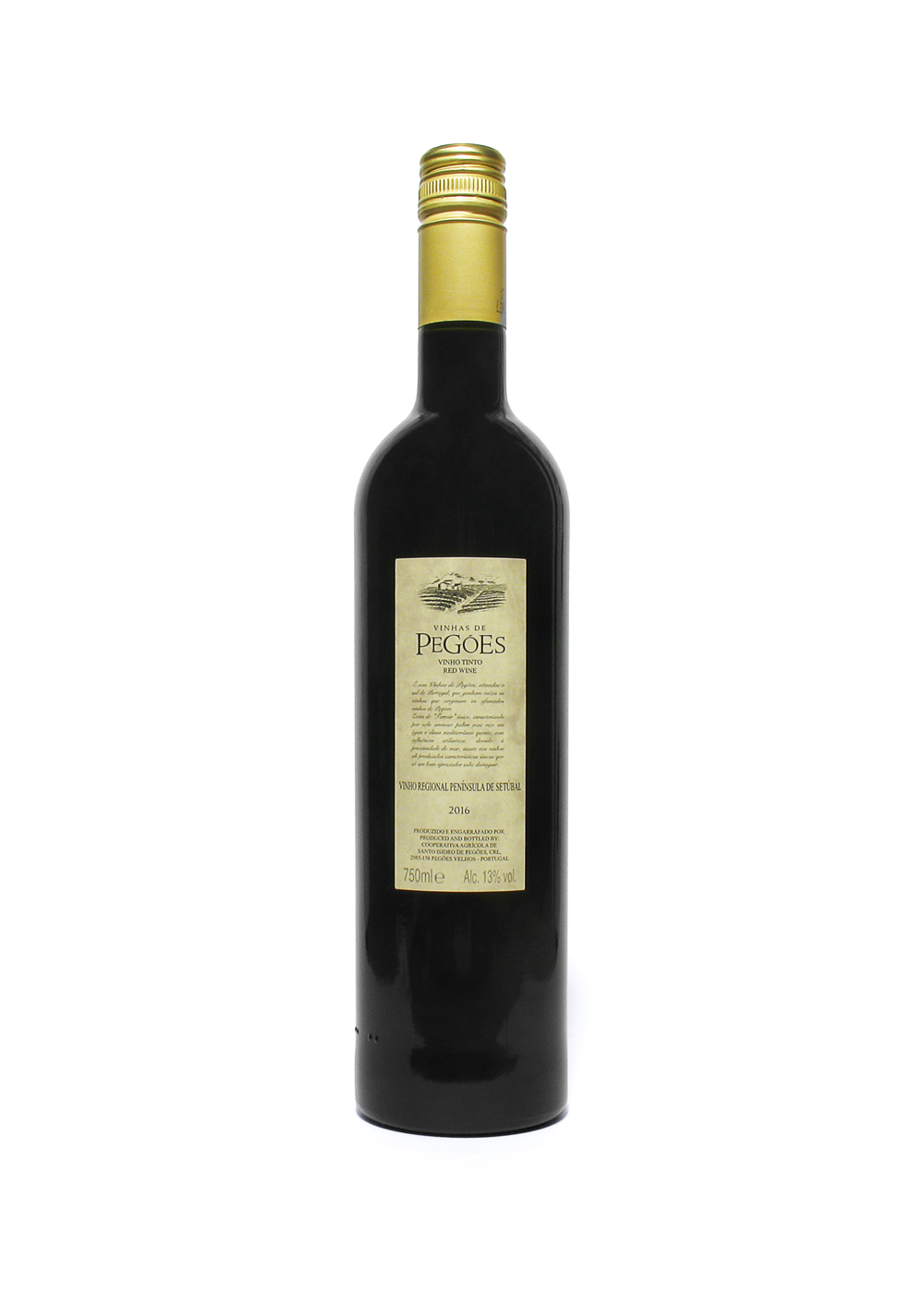 Smooth red by the Castelão grape from Portugal's Setúbal region
Portugal, Península de Setúbal, Vinhas de Pegões, Vinho Regional Península de Setúbal, Vinho Tinto, 2016

Introduction
Península de Setúbal is just south-east from Lisbon across the Tagus (Tejo) estuary; 30 or so km. The local grape for this region is castelão and it forms the basis for this wine. The winery is Cooperativa Agricola de Santo Isidoro de Pegões, which was established in 1958 to aid the newly settled local wine growers. Initially as a state financed operation, whilst after the Portuguese revolution it became independent and is now a modern fully servicing organisation.

The sunny Pegões terroir is wedged in between two estuaries (the other is Sado) and they originally created this sandy peninsula, giving it its characters reflected in the wines, whilst close as well to the Atlantic coast. The award winning coop winery is based in the village of Pegões Velhos, 50 km east of Lisbon, has 1117 ha, produces 12m bottles, of which 35% for export, making it one of Portugal's largest wine producers.

Review Date:
06 . 03 . 2020
Origin:
Portugal, Península de Setúbal
Wine specifics
Ready to drink and can still keep for a little while. Smooth, balanced, mature, fruity, hints of spice. Serving red meats, all grills, pasta, mature cheeses. Backlabel holds the seal of Península de Setúbal. Grape: Castelão, Syrah. Obtained in the Netherlands, may not be available in the UK. Screwtop.
Insights:
The Península de Setúbal wine region has 2 sub regions, Setúbal and Palmela. Many experiments are ongoing and the number of (tested) grape varieties are on the increase, with varieties such as Syrah, Tempranillo and many others (usually from the Douro). The peninsula's traditional drink is Moscatel de Setúbal; Muscat based, rich, slightly fortified and quite 'perfumy'. Quite a suitable drink with desserts. September is usually the regions harvest month.

PS.
For your own wine tasting, see: https://thedutchman.org/files/2019/05/Dutchman-Wine-Tasting-2019.pdf

- weekly wine

Review Date:
06 . 03 . 2020