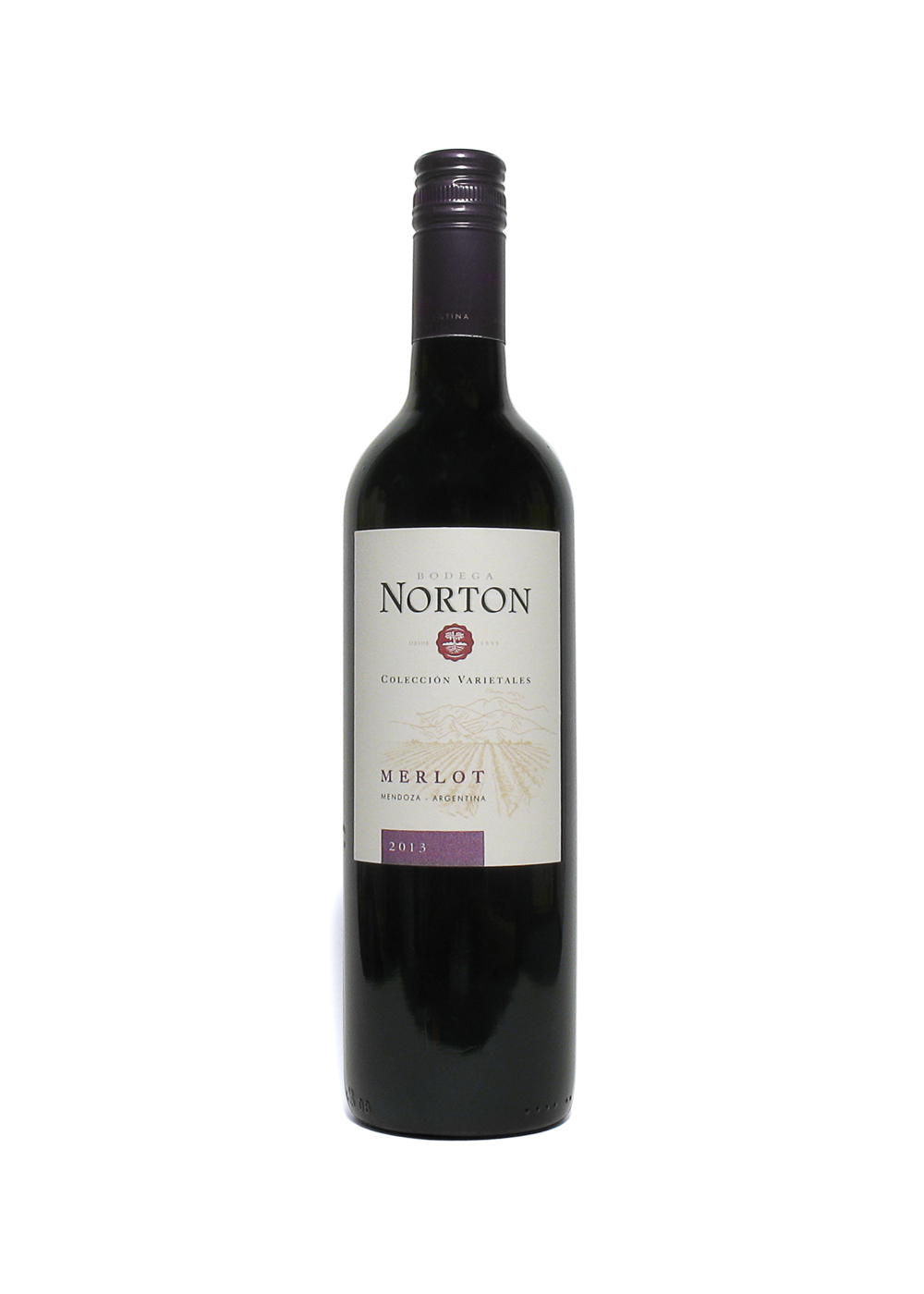 Argentinean red, this time Merlot from Mendoza
Argentina, Bodega Norton, Colección Varietales, Merlot, Mendoza, 2013

Introduction
Bodega Norton was founded in 1895, near the small town of Luján de Cuyo, after which the wine region is mentioned, Mendoza River Valley, just south of Mendoza city, Western Argentina, at the foothills of the Andes. Now a major and awards winning winery in Argentina, with its logo representing its heritage and values.

In 1895 James Palmer Norton had his first impression of the area due to the railway that was being built between Mendoza and Chile. Impressed with the terroir, he imported vines from France, Bodega Norton was born. In 1919 the groundwork started for the current winery. In 1989 it was sold to Gernot Langes-Swarovski, an Austrian businessman. Modernisation and growth followed, ready for international expansion, under the guidance of his son Michael Halstrick.

Review Date:
16 . 04 . 2015
Origin:
Argentina, Mendoza
Wine specifics
Ready to drink and can keep for a while. Smooth, elegant, medium-bodied, hints of violets, eucalyptus . Serving meat dishes, grills, semi-hard cheeses. Obtained in the UK. Screwtop.
Insights:
The expansion came, with winning many awards and becoming one of the most respected wineries in the country, going with the times and opening themselves for tourism along the way. In 1997 they acquired Finca la Colonia in the heart of Agrelo, which forms part of the Luján de Cuyo wine region . Colección Varietales is one of the wine ranges from Norton, 'these young, fresh and fruity wines, which invite you to discover the unique characteristics of each grape variety'. Norton also produces Sparkling Wines and Grappa.


Review Date:
16 . 04 . 2015