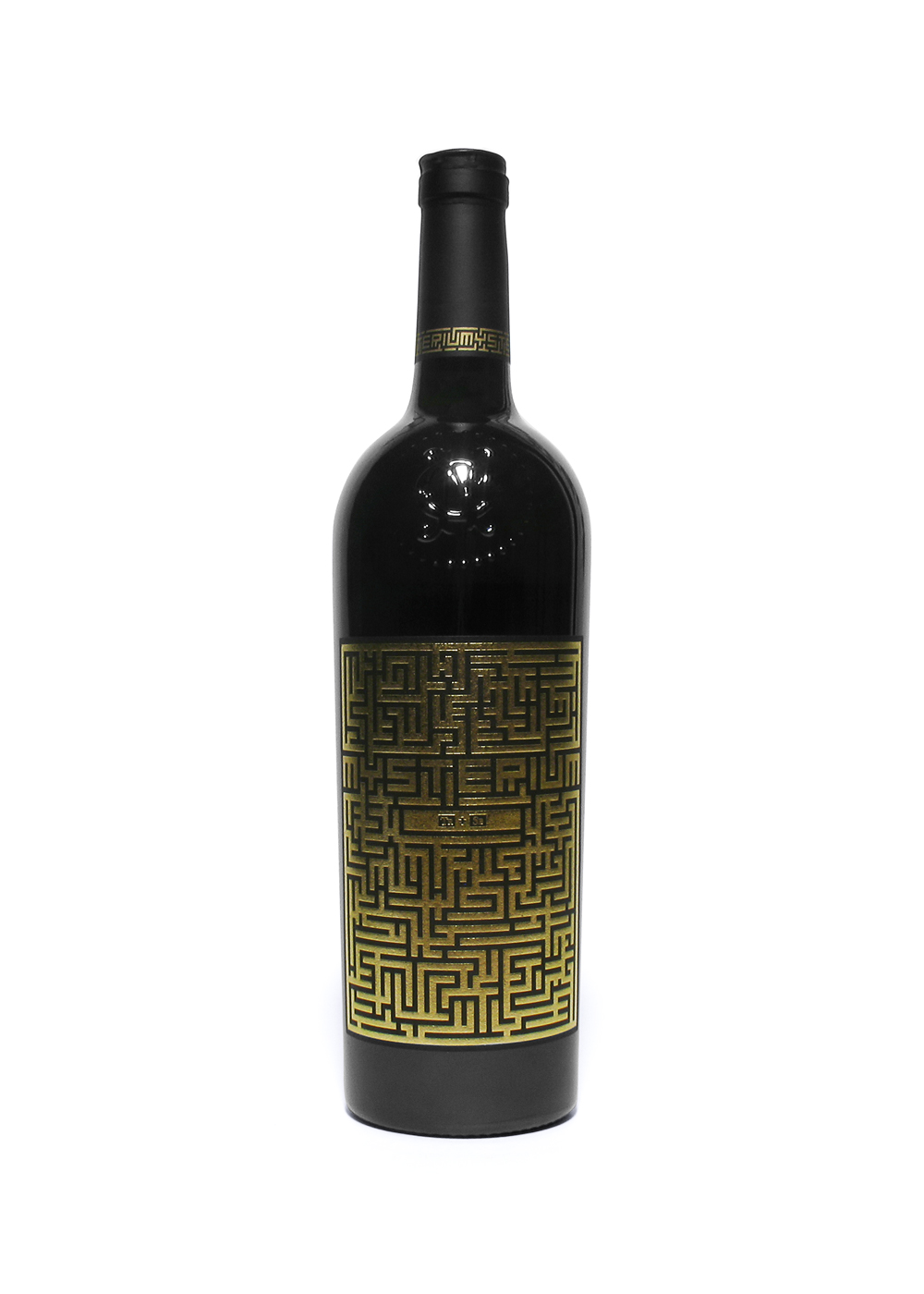 Mysterium
Gewürztraminer, Sauvignon Blanc
Romanian fresh unusual white blend from central Transylvania and a stunning label adding to the mystery
Romania, Mysterium, Tr + Sb, DOC-CMD Târnave-Jidvei, 2016

Introduction
Jidvei is the winery, which started 1949 as The Jidvei State Agricultural Enterprise and was privatised in 1999, family owned, becoming the Jidvei group. They have 4 wineries and are the largest wine producer in Romania. They were the first in 2014 in Romania to have a new gravitational winery, their Tăuni Winery, and whilst being often at the forefront in new developments, they do maintain regional traditions in wine growing and production.

The owner is Claudiu Necşulescu, also president of Jidvei. Bethlen Haller Castle in the village of Cetetea de Baltă is Jidvei's residence. It was restored by the family and the castle dates back to the 16th century. The winery in the village of Jidvei is nearby. The Mysterium range was introduced in 2012. The wine making is kept in a certain 'cloud of secrecy', underlined further by its name and labelling. The chief winemaker is Dr. Ioan Buia.

Review Date:
22 . 05 . 2020
Origin:
Romania
Wine specifics
Ready to drink and can keep still for a while. Fresh, dry, balanced, clear, fruity, hints of honey, melon. Serving starters, white meat, fish dishes. Grapes; Gewürztraminer (Traminer Roz) and Sauvignon Blanc (Tr + Sb). Try the label under UV light. Obtained in the Netherlands, may not be available in the UK. Embossed bottle, CN logo, initials of the owner. Romanian seal of authenticity on the neck of the bottle. Cork.
Insights:
When Mysterium, with 3 whites and 1 rosé, was introduced they wanted to make an impact through labelling and introduce it in nightclubs and lounge bars. The artistic labelling, with its black, gold and its labyrinth, would stand out 'on the shelf'. One needs to decipher its name and grapes and for 'the clubbers' wanting to know more, the QR on the back could do the rest. They have a wide range of award-winning other wines, as well as brandies. The wineries are in Jidvei, Blaj, Bălcaciu and Tăuni, all in the Alba County. DOC, wines with controlled origin, is like the French AOC and CMD stands for grapes harvested at the mature stage. They have within their DOC also CT – late harvest and CIB – noble rot status. There are 32 DOC areas for still wines, including Târnave. This wine is not to be mixed up with Navis Mysterium, a Croatian wine matured in the sea (bottle or amphora).

PS.
For your own wine tasting, see: https://thedutchman.org/files/2019/05/Dutchman-Wine-Tasting-2019.pdf

- weekly wine

- 'Hosting in Cumbria Your Wine Tastings' -

Review Date:
22 . 05 . 2020