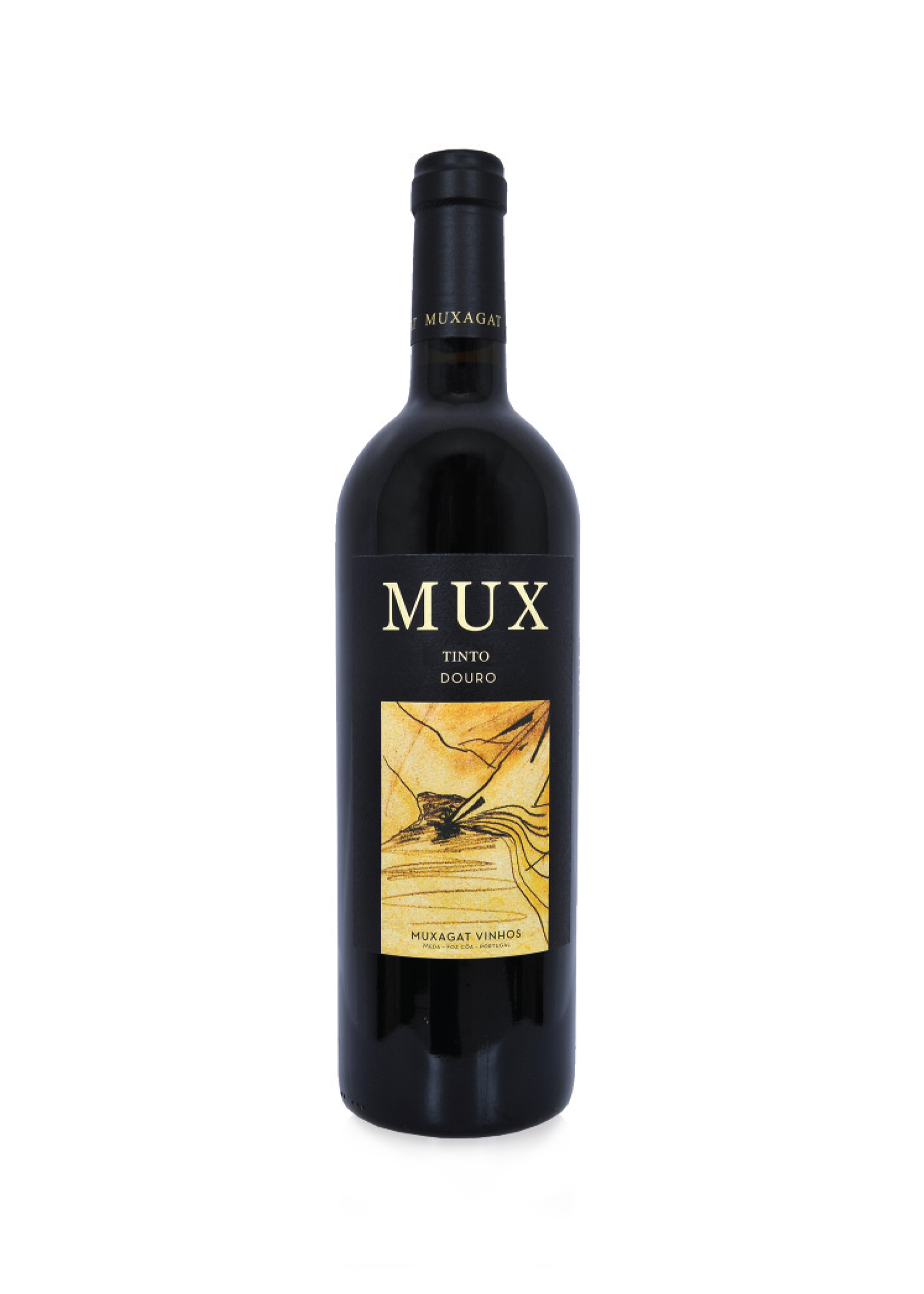 Mux
Touriga Nacional, Touriga Franca, Sousão,
Started in 2003, with a lot of Portuguese pedigree
Portugal, Douro, Mux, Tinto, DOC, Muxagat Vinhos, 2009

Introduction
Mux is from Mateus Nicolau de Almeida, whose father and grandfather must have given him the genes of winemaking. Father João is in charge of Ramos Pinto, known for its ports, and grandfather Fernando was involved with the renowned Douro winery Barca Velha. After his wine studies in Bordeaux, France, he wanted to make his own wines, started buying them in 2003 and planted in 2005 his own, with the vineyard based on organic and bio-dynamic practices.

His organic certified vineyard is Quinta do Monto Xisto and he continues to get wines from elsewhere as well, e.g. from higher altitudes. The vineyard is situated in the Douro Superior, the driest region in Douro, near the town of Vila Nova de Foz Cõa, close to the river Douro and with Spain just to the west, with his postal address in nearby Meda. Better access to this area has improved its importance in wine making, with great conditions and terroir.

Review Date:
16 . 04 . 2015
Origin:
Portugal, Douro
Wine specifics
Ready to drink and can keep for a while. Smooth, fresh, fruity, hints of spice. Serving lamb, grills, pastas, cheese. Obtained in Portugal, may be available in the UK. Cork. 'Engarrafado em maio de 2011', bottled in may 2011. Douro DOC seal, guarantee label.
Insights:
Mateus is particular in his barrels and one of the main driving forces is who the cooper is, taking him to Austria and Germany and, if right, France. He wants to work with coopers that work the oak wood themselves. At the same time he prefers to work with bigger casks, 600/700/2000 liter barrels, instead of 225 liters, with whom he experiences better results. The new barrels are used first with ageing white wines, before using them for his reds. The experimenting continues!

Review Date:
16 . 04 . 2015