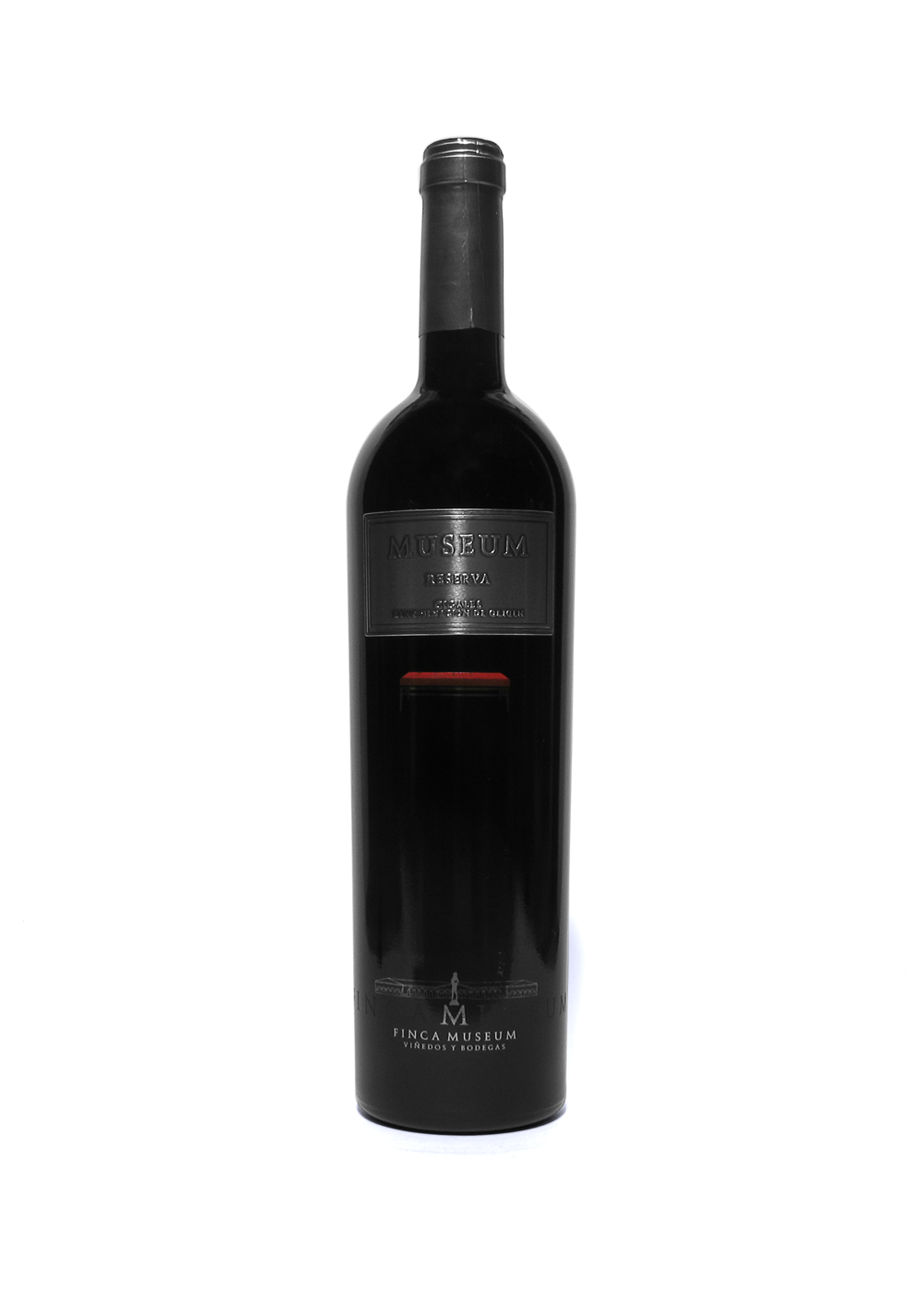 'Take a seat' for this wine from Cigales, Spain
Spain, Cigales, Museum Reserva, DO, Tinta del Pais, 2010

Introduction
Museum Reserva has set out the red stool for you to sit and look at Museum, the 'art of wine making' (on the bottle). The winery, Finca Museum, is based in the village of Corcos , in Cigales, in the Castilla Y León region, just north of the river Douro and the town of Valladolid. It belongs to the Grupo Barón de Ley from the Rioja region. Looking for expansion and wanting to make a singular grape wine, they found in Cigales this particular vineyard and named it Museum.

One of the intentions was to be the best 'open air vine museum' and they combined that with the exposition of an extensive art collection as well. The wine is made from 100% Tinta del Pais, a thicker skinned Tempranillo grape, grown on old vines. The Finca produces a few other wines, including a rosé and a white. The Cigales region is known for 'serious reds' grown under favourable conditions. Hand harvested and the yields tend to be low, creating often intense wines.


Review Date:
22 . 02 . 2017
Origin:
Spain, Cigales
Wine specifics
Ready to drink and can keep still for a while. Balanced, elegant, mature, pleasant finish, fruity, hints of spices, fennel and liquorice. Serving roast lamb, red meats, blue cheeses. Obtained in the UK. Cork. The front labeling is stylish and sets it apart on the shelf. Cigales region's quality seal on the back of the bottles.
Insights:
The Museum wine is aged for 24 months in French and American oak barrels, followed by 12 months in bottles. This one is therefore a Reserva; in ageing a step up from Crianza, 3 years instead of 2 years. The Cigales DO dates back only to 1991, even though the area has been growing wine since Roman times and has since only increased, especially through the monasteries in the Middle Ages. Finca – estate. DO – Denominación de Origin

Cumbria Wine Tastings - Lake District Wine Tastings
Review Date:
22 . 02 . 2017