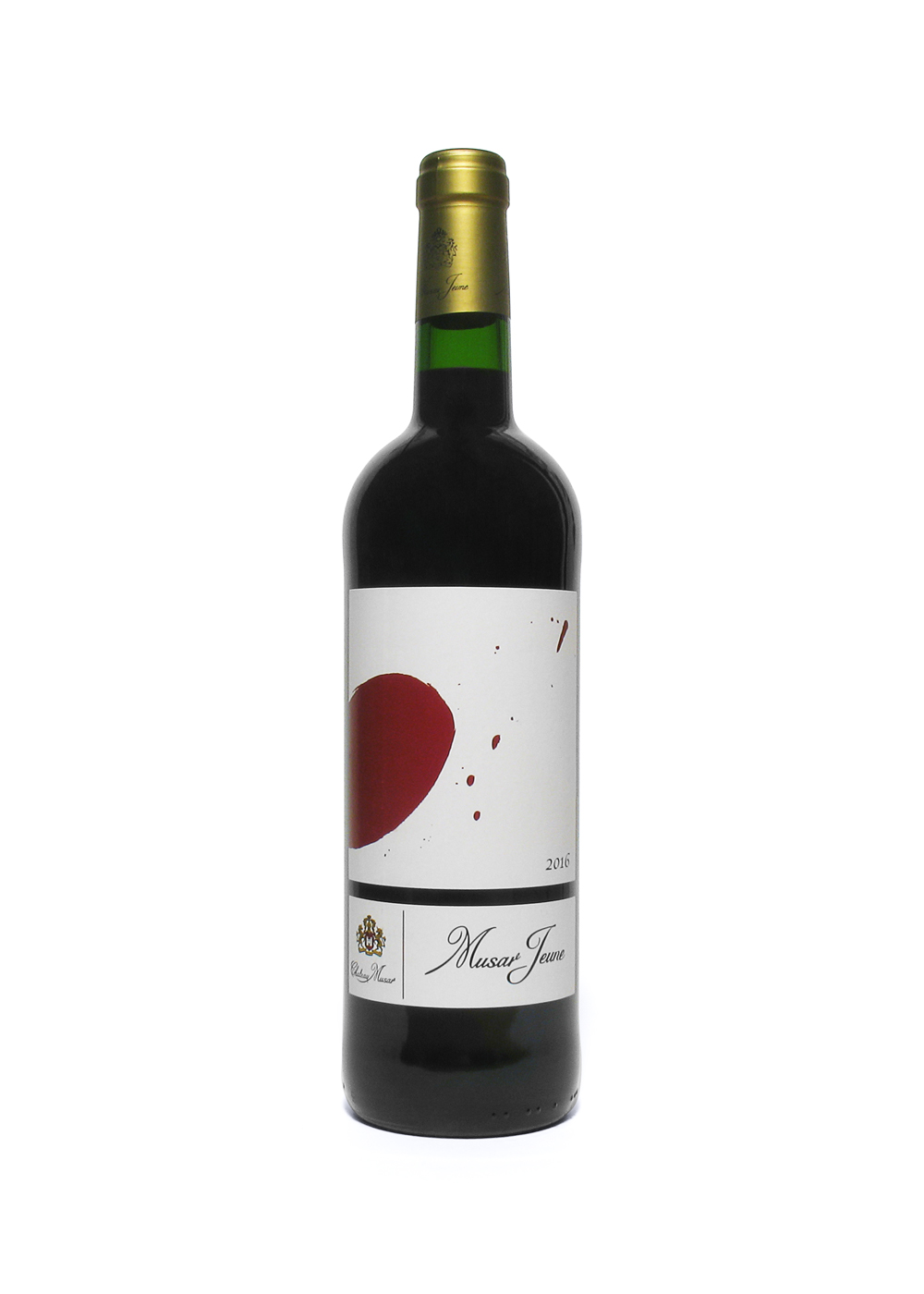 Musar Jeune
Cinsault, Syrah, Cabernet Sauvignon
Young vines, unoaked Beeka Valley blended red from Chateau Musar
Lebanon, Beeka Valley, Musar Jeune, Chateau Musar, Wine of Lebanon, 2016

Introduction
Interesting wine with the legendary Lebanese winery behind these fairly recently planted low-yielding vines, 1 km above sea level in the Beeka Valley. 2007 was the starting point for this wine with its first release. The Hochar family history goes back to the 12th century settling in Lebanon from France. Gaston Hochar planted his first vines in 1930, based in Ghazir, ca. 20km north-east from Beirut. This wine was developed to follow trends in the current wine market.

The original Chateau Musar was influenced over the years by the Bordeaux wines and, already in its second generation, the wine was only 'discovered' in 1979 with its 1967 vintage. And it carried on with awards and producing great wines, even during the civil war of 1975 – 1990, under the dedicated leadership of Gaston's son Serge Hochar. The current MD of the family-owned winery is Gaston Hochar, named after his grandfather. Their wines are widely available, well respected and exported around the world.

Review Date:
28 . 11 . 2019
Origin:
Lebanon, Beeka Valley
Wine specifics
Ready to drink and some aging to be tested (try it); recommended (for now) to drink a few years after harvest, when released. Balanced, smooth, fresh, fruity, soft, hints of sweet spice. Serving red meats, roasts, casseroles, grills, pasta, cheese. Suited for vegans (no fining or filtering). Grapes; Cinsault (45%), Syrah (45%), Cabernet Sauvignon (10%). Simple striking label, later vintages differ. Obtained in the UK. Cork.
Insights:
Musar's non-intervention approach during the growing season applies to this wine as well. Average temperatures of 25 ºC and 300 days of sun, with some cool air from the Mediterranean at night, bringing a great mix for wine growing. The winery points out though that the global climate is changing, i.e. the annual temperatures are increasing, with less rainfall, resulting in drier soils.
The wine gets harvested between August and October, is fermented in concrete vats, blended in March, no fining - no filtering and then stored again in concrete vats, with bottling in the following summer, with release the year after. There is a Jeune unoaked white (Viognier, Vermentino, Chardonnay) and a rosé (cinsault, mourvèdre).

Review Date:
28 . 11 . 2019