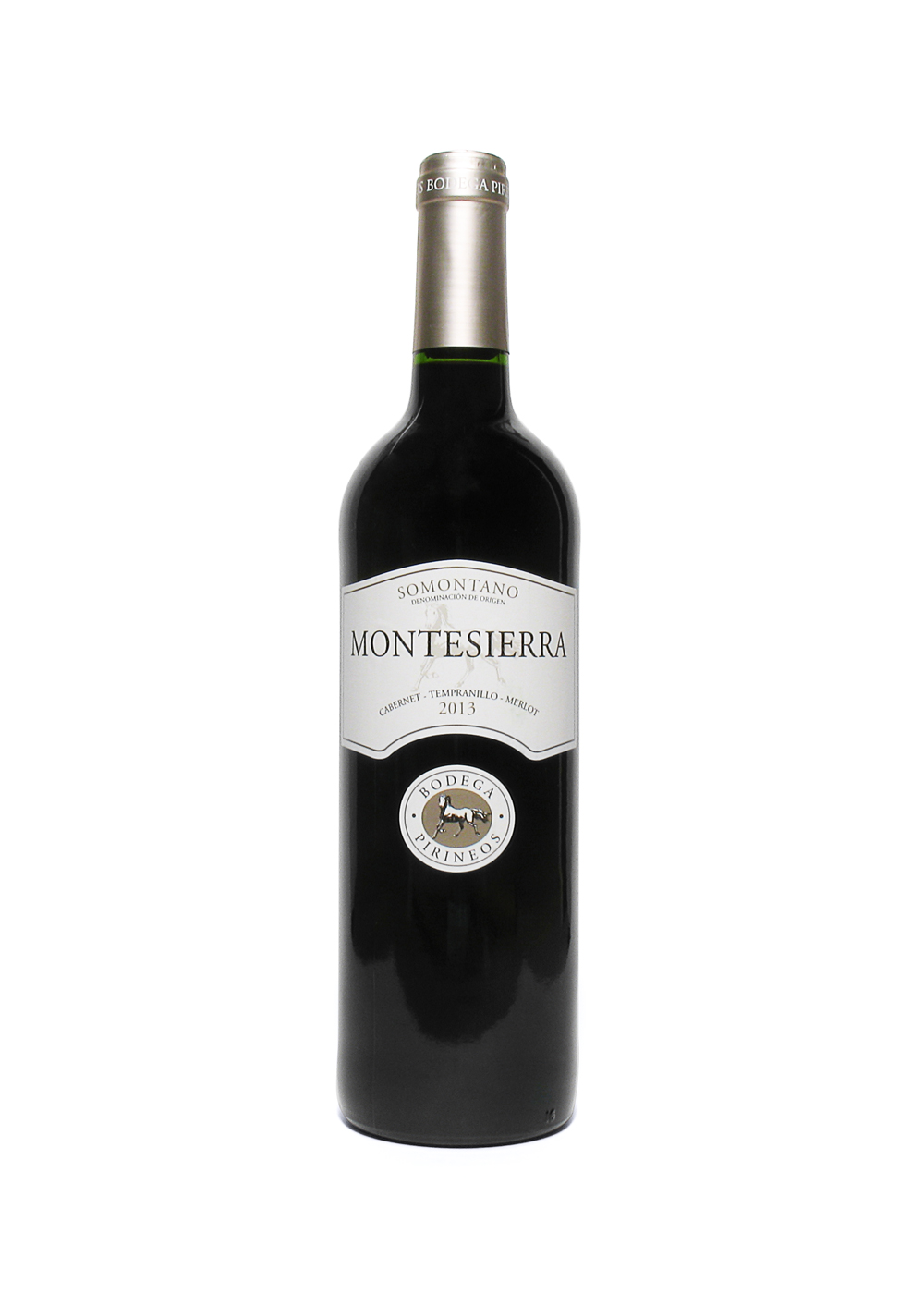 Montesierra
Cabernet Sauvignon, Tempranillo, Merlot
A red from the Somontano region, meaning 'at the foot of the mountains', north Spain, just south from the Pyrenees
Spain, Somontano, Montesierra, Somontano DO, Bodega Pirineos, 2013

Introduction
Bodega Pirineos started originally as a co-op of over 200 winegrowers and was taken over in 1993, with a majority share, by the sherry maker Barbadillo, themselves with a production history dating back to 1821. Bodega Pirineos works hard at maintaining the local grapes.

With the Atlantic winds to the west, mountains to the north and desert to the south, the wine district just produces enough rain, not needing irrigation; a mild climate. The DO dates from 1984 and there are in total around 500 grape growers and 34 wineries, Bodega Pirineos being one, with 25% of the regions production. Ageing by using 3000 barrels, 75% American oak and 25% French oak.

Review Date:
14 . 02 . 2016
Origin:
Spain, Somontano
Wine specifics
Ready to drink and can keep for while. A smooth, good aroma, firm, fruity, with hint of liquorice. Serving: Pasta with tomato, barbeque, aromatic cheeses. Interesting back label, using a web, indicating the sensory profile and aroma profile of the wine, as well as stating: 'no breeding' (of new grape varieties). Obtained in the Netherlands. Somontano numbered seal.
Insights:
A horse is part of the branding of the winery, the horse being associated with strength. Recently more labelling was designed around a black horse, with stunning results. The natural surroundings of the winery were the inspiration to feature the figure of a horse as a metaphor for the untamed and exuberant nature that, guided by the hand of man, can produce its best fruits; http://moruba.es/pirineos/ Montesierra translates mountain range.
Review Date:
14 . 02 . 2016