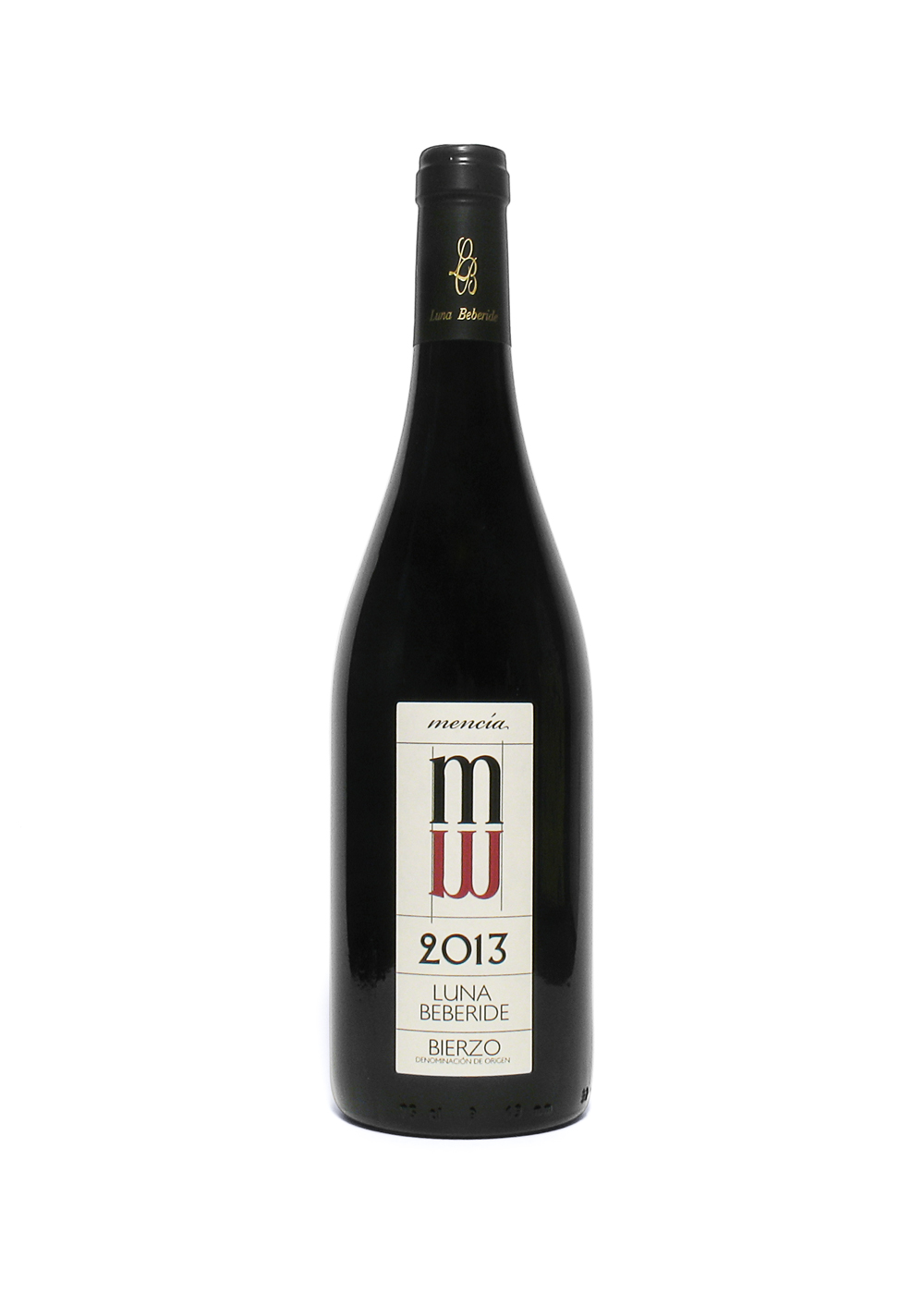 Bierzo region, fashionable, one of Spain's fruitiest and refreshing reds, inland North West Spain, a wine region on the move
Spain, Bierzo, Mencía LB, Luna Beberide, Mencía, Bierzo DO, 2013.

Introduction
The Mencía grape sets the tone for the area and Luna Beberide, Bodegas y Vinedos, has been making hand harvested wines for 20 years, 'where we've been slowly, slowly' and 'caring for the land'. Around 50 bodegas in this green corner of Spain.

Bierzo was established as DO in 1989 and as a region it is a relatively small DO, however the indigenous Mencía grape makes it so popular. The owner, Alejandro Luna, bottles unfiltered at the end of December, with a production of 150.000 bottles. A small part of his vineyard is planted with around 30 grape varieties, experimenting in the Bierzo climate. No use of herbicides or pesticides.

Review Date:
03 . 05 . 2015
Origin:
Spain, Bierzo
Wine specifics
Ready to drink and can keep still for a while. Elegant, tasty, impressive, fruity spicy. Serving red meat, grills, pasta, fish, mature cheese. Grape: 100% Mencía. The label states the 40 year old Valdetruchas vineyard, as well a colourful and descriptive Bierzo seal. Obtained in the UK. Cork.
Insights:
Alejandro Luna, born in Ponferrada, close to his current vineyard, spent 10 years in Madrid studying law. After finishing his academic work, at the age of 26, he came to work as director for the family winery in 2001, which was started in 1987. Quality is a target. 'Careful cluster sorting, eliminating unsound bunches continues the push toward quality. All varietals are fermented separately with native yeasts prior to aging in oak barrels.' Mencía LB is the trade name of the wine.



Review Date:
03 . 05 . 2015