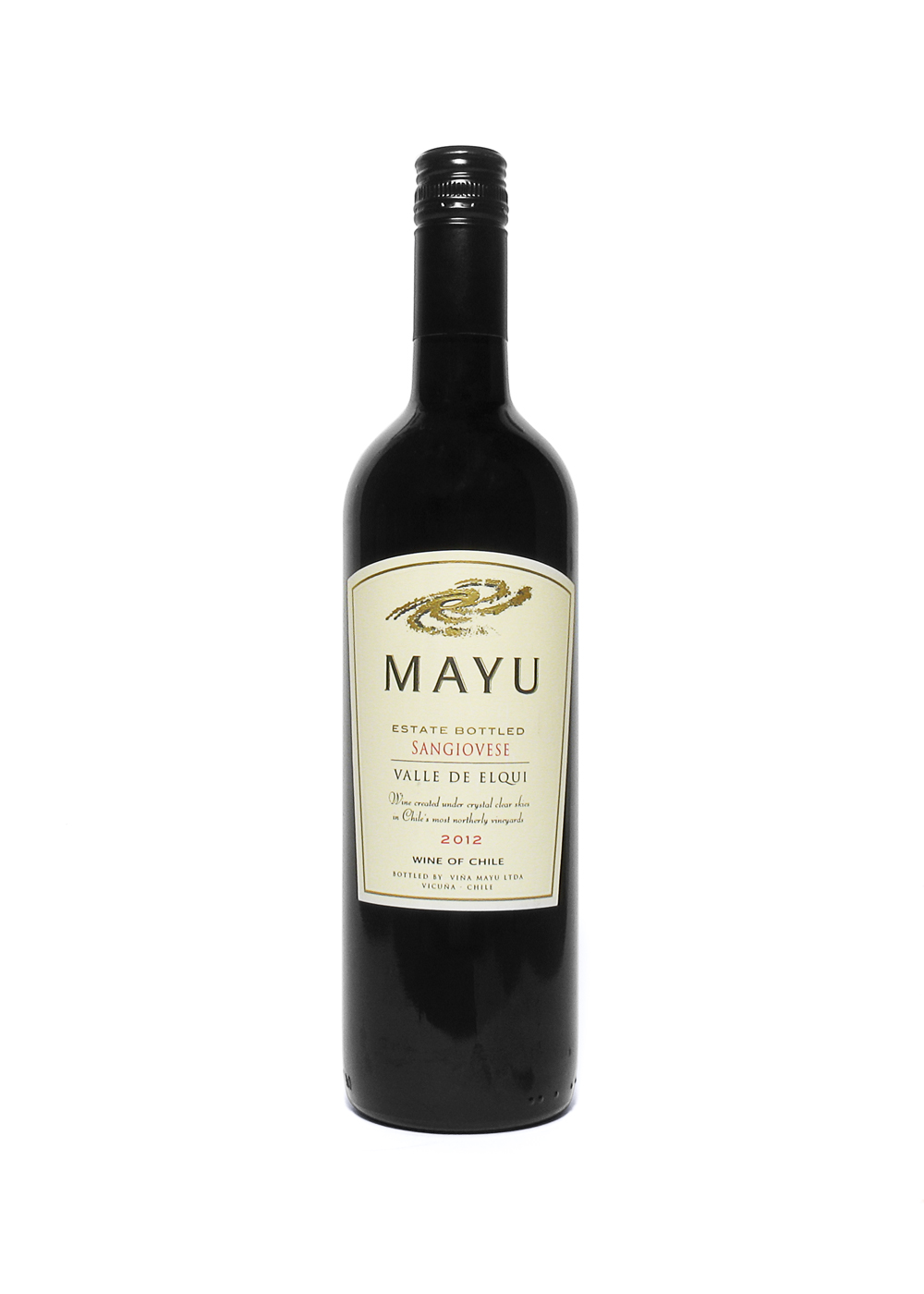 What was once a desert, Sangiovese from Chile's most northerly vineyards
Chile, Valle de Elqui, Mayu, Sangiovese, 2012

Introduction
Started in 2005 as Viña Mayu, as a sister company, linked and originating from Viña Falernia by the Olivier family, opening new territories for wine making. The Olivier's arrived in 1951 from Italy in the Elqui valley, initially growing vegetables. One of the sons, Aldo, started in the early seventies growing grapes as well as, shortly after, making Pisco, the Chilean national spirit, which is made from grapes.

In 1995 Aldo, together with his Italian oenologist cousin, Giorgio Flessati, set up a project making wine from the Elqui valley and it worked! A desert was transformed into a green vineyard, producing award-winning wines, 320km north from Santiago. This then evolved in 2005 into the separate wine business Vina Mayu, run by Mauro Olivier, also based in the Vicuña area, with several vineyards, growing a variety of grapes and also aided by Giorgio.

Review Date:
09 . 09 . 2015
Origin:
Chile, Elqui Valley
Wine specifics
Ready to drink and can still keep for some time. Bright, fruity, medium body, cherry notes, hint of vanilla and long finish. Serving; goes well with all meats, pastas and strong cheeses. Labels states fermentation in stainless steel tanks and partially aging in French and American oak barrels. Estate bottled. Obtained in the UK. Screwtop.
Insights:
Mayu is an ancient INCA name for Milky Way, literally meaning 'creek of stars'. The Elqui valley is very well known for its pure air, clear skies and its observatories. One of the vineyards from Viña Falernia is called Huanta and is one of the highest in the world, at 2070 metres. In this case they grow successfully there a few varieties, with plans to extend and grow others. For a short impression on these circumstances; https://www.youtube.com/watch?feature=player_embedded&v=fSFfiVYGxSo .



Review Date:
09 . 09 . 2015