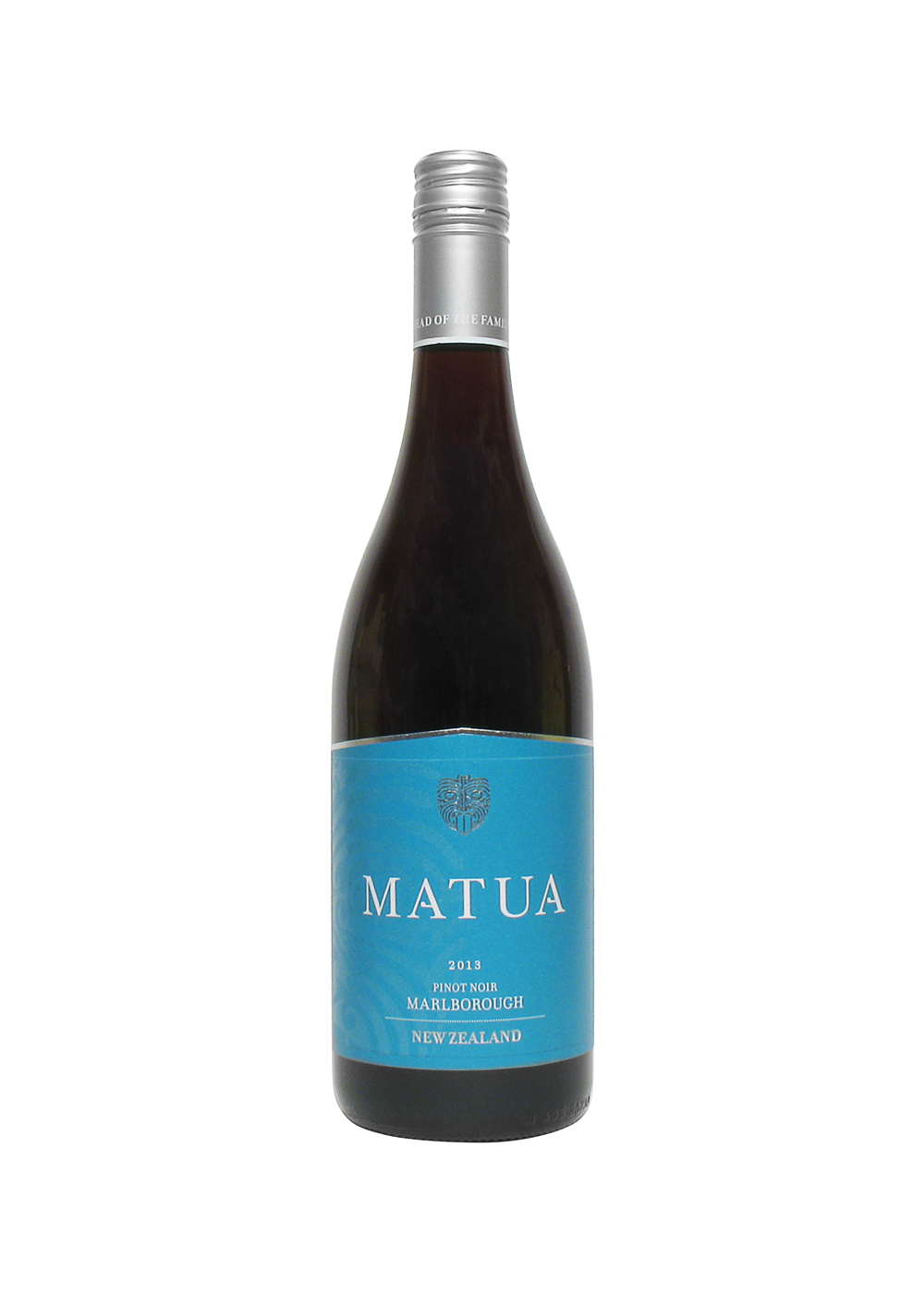 Matua, a Māori word meaning 'Head of the Family', has been producing award winning wines for over 40 years in New Zealand
New Zealand, Marlborough, Matua, Pinot Noir, 2013

Introduction
The Spence Brothers started in 1969, producing their first wine in 1974, originally as a very small shed based operation near Auckland, North Island, later branching out to Marlborough and other areas. Their Tā moko (a marked face is their logo) captures their have-a-go Kiwi attitude, ongoing determination, passion and real New Zealand roots.

Marlborough is by far New Zealand's most important wine region, situated at the north-Eastern tip of South Island, producing three-quarters all New Zealand wine and mostly known for its distinctive Sauvignon Blanc.

Review Date:
16 . 04 . 2015
Origin:
New Zealand, Marlborough
Wine specifics
Ready to drink, can still keep for while. Elegant, juicy, full of redcurrant fruit, hints wild thyme. Serving on its own, lamb, grills, pork cuts, salad, light cheese. Obtained in the UK. Screwtop.
Insights:
Matua Wines produces a wide range of red and white wines, with grapes from North Island: Gisborne and Hawke's Bay and South Island; Central Otago, in addition to Marlborough. Their home is still Waimauku, near Auckland. The brothers; 'It's a massive gamble you are taking', when starting up and implementing their acquired knowledge and experiences coming from university. Both studied viticulture, in different counties, and got the bug for growing wine, initially especially with their renowned Sauvignon Blanc. Tā moko is the permanent body and face marking by the Māori's, which has seen a revival since the 1990's, for both men and women, a sign of cultural identity and a general revival of the language and culture.



Review Date:
16 . 04 . 2015