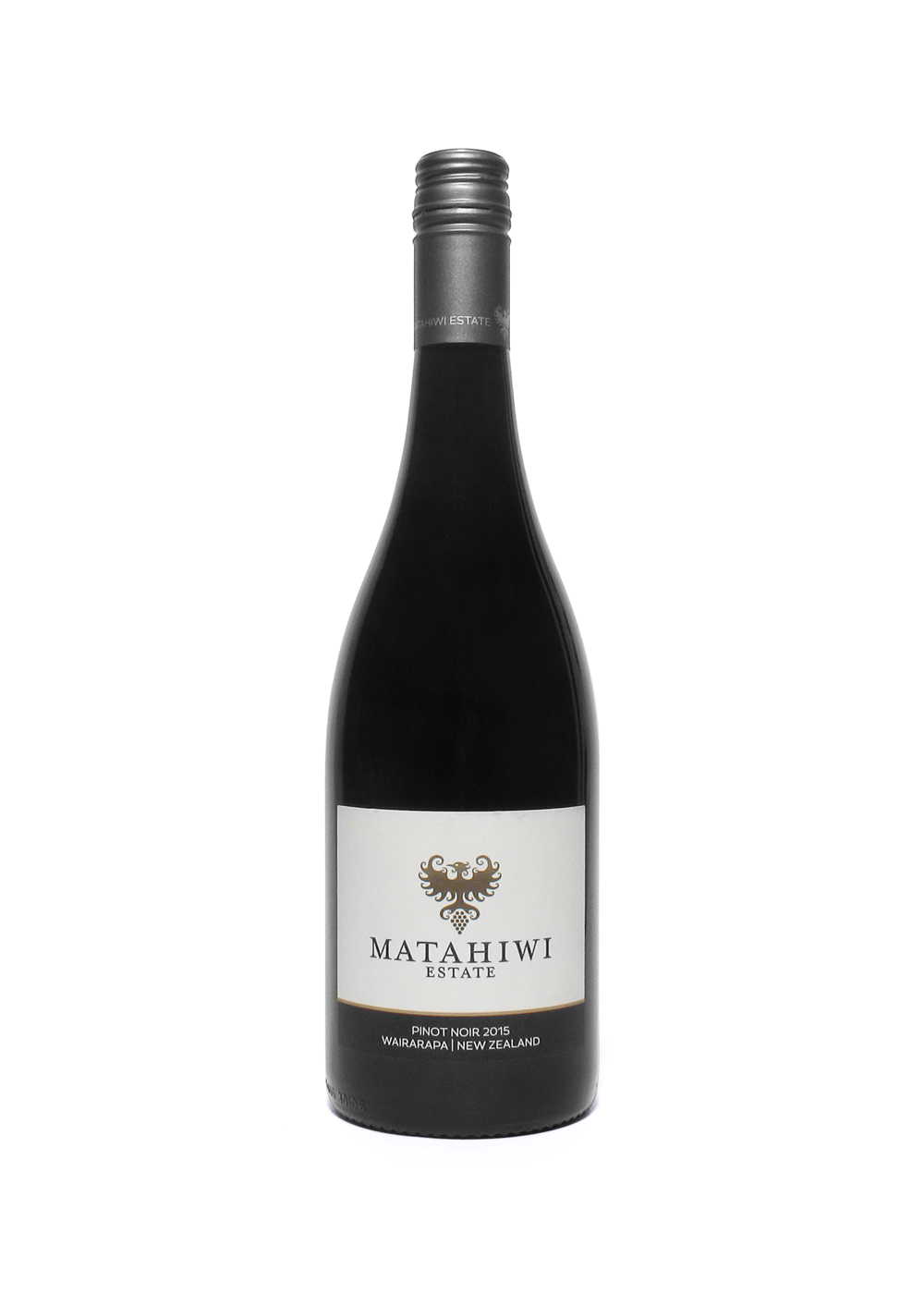 Matahawi Estate
Pinot Noir
New Zealand's north island reputable Wairarapa region's 'Burgundian' Pinot Noir
New Zealand, Wairarapa, Matahiwi Estate, Pinot Noir, Wine of New Zealand, 2015

Introduction
With a phoenix as its logo, Matahiwi Estate is based in the northern part of the Wairarapa wine region. For the estate it means a rebirth of winemaking in the region since prohibition and the strong influence of the temperance movement, which crippled the then young wine industry in the early 20th century. This affected the estate as well, which originally was established in the 1890's by William Beetham, settling in the region from Burgundy France.

The 75ha estate nr. Masterton is family-owned by Alistair Scott since 1998 and this award-winning wine has been made together with wine maker Jane Cooper. Matahiwi Estate supports 'Sustainable Winegrowing New Zealand', with the logo on its back label. Within Wairarapa there are 2 sub-regions, Martinborough and Gladstone; whilst Masterton and nearby Opaki are non-classified wine centres. Wairarapa is one of the smaller wine regions; ca. 3% of New Zealand's vineyards, with nearly half Pinot Noir.

Review Date:
27 . 06 . 2019
Origin:
New Zealand, Wairarapa
Wine Specifics
Ready to drink. Balanced, smooth, light, fruity, fresh, hints of cherry, spice smoky oak. Serving white meats, roasts, grills, salads, cheese, on its own. Back label states: 'Contains milk and egg products, traces may remain' (used in the filtering process). Obtained in the Netherlands, may not be available in the UK. Screwtop embossed on top with logo of the phoenix.
Insights:
This pinot noir is partially kept in tanks and barrels for 8 months before bottling a blend. There is a selection of wines within the 'Matahiwi Estate' range; white, reds and sparkling, whilst there are a few other ranges. In addition to their own growth, they source selectively some grape varieties from the more north Hawke's Bay wine region. Wairarapa has not been recognised for long as an official wine region, even though it goes way back in history with Pinot Noir as the starting grape variety and Burgundy influences. Matahiwi (farming) community is near Masterton and its name translates to 'the face on the ridge', referring to the nearby hill. This area was seen by the Mãori as a windy and exposed area sheltered by the high mountainous Tararua ranges to the west.
Review Date:
27 . 06 . 2019