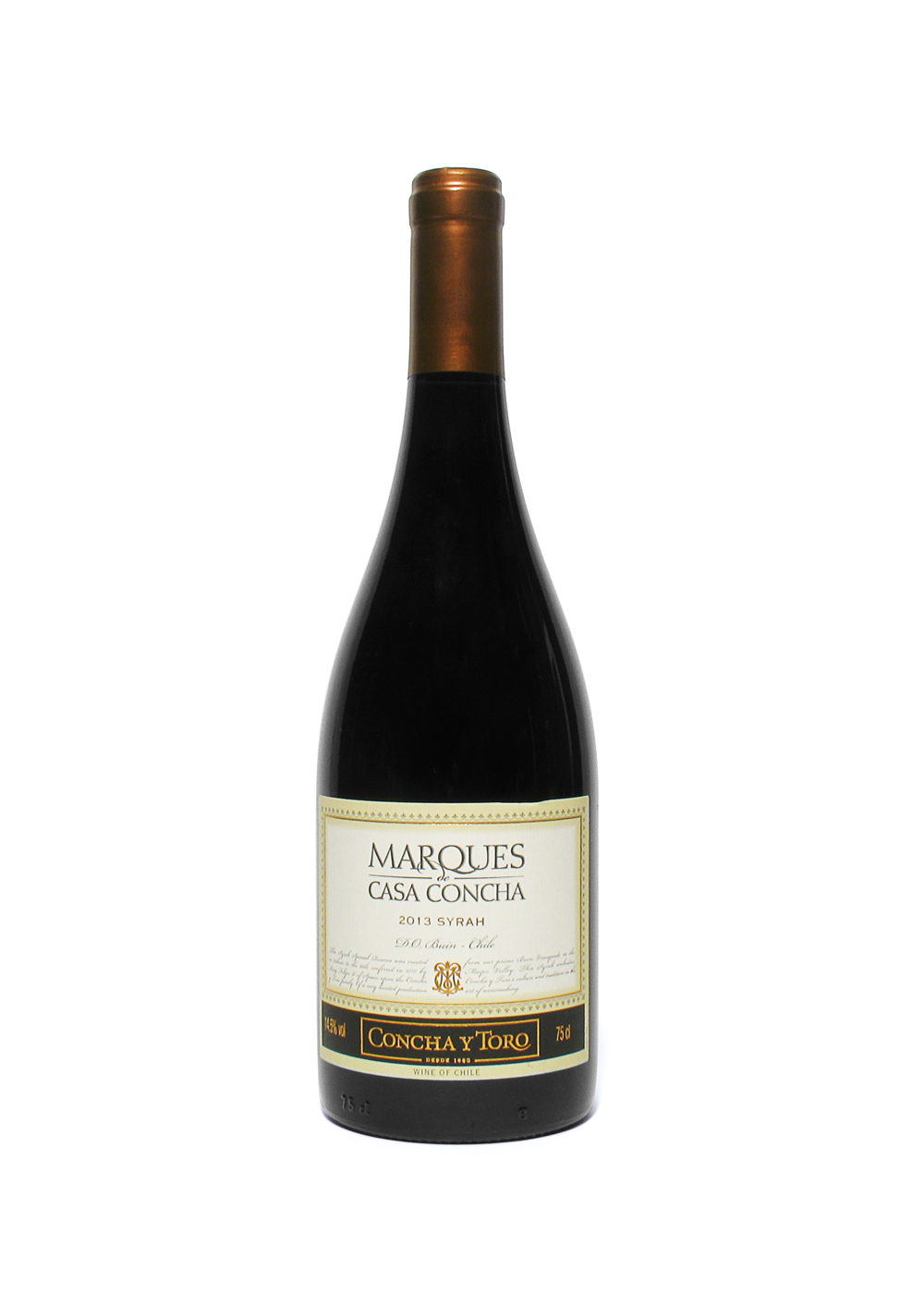 Marques de Casa Concha
Syrah
Syrah, D.O. Buin, interesting sub-region of Maipo
Chile, Maipo, Buin, Marques de Casa Concha, Syrah, D.O. Buin, 2013

Introduction
Marques de Casa Concha has been going for some time and this version is from the Chilean village of Buin, Quinta de Viluco, along and south of the Maipo river. This area falls under of the Maipo valley, 35 kilometres south from Santiago. The property is part of Concha Y Toro group. The wine maker for the Marques range is Marcelo Papa, who has overseen this selection since 1999.

The limited production is aged in French oak barrels for 18 months, with 100% Syrah, harvested by hand from one single vineyard, Quinta de Viluco. Buin is one of a few communes in Maipo that have their own D.O. The Marques de Casa Concha wines were created as a tribute to the title granted to the Concha Y Toro family in 1718 by King Felipe V of Spain. The wine has scored numerous times in the top 100 of 'The Wine Spectator'.

Review Date:
11 . 01 . 2017
Origin:
Chile, Maipo, Buin
Wine specifics
Ready to drink and can keep still for some years. Balanced, full-bodied, smooth, rich, hints of pepper and liquorice. Serving grills, red meat, game, strong cheeses. Obtained in the UK. Cork.
Insights:
The Marques wine started in 1976, originally with a cabernet sauvignon, becoming the flagship of the company for quite some time. Over the years other varieties were added, white and red. The latest addition to the range was Pais Cinsault (85% Pais grape and 15% Cinsault) in 2014. The Maipo valley has a rich history of wine making and being so close to Santiago and its capital, it is home to numerous prestigious wine makers, such as Cousino Macul, Santa Rita, as well as Concha Y Toro.
D.O. means Denominación de Origin.

Review Date:
11 . 01 . 2017