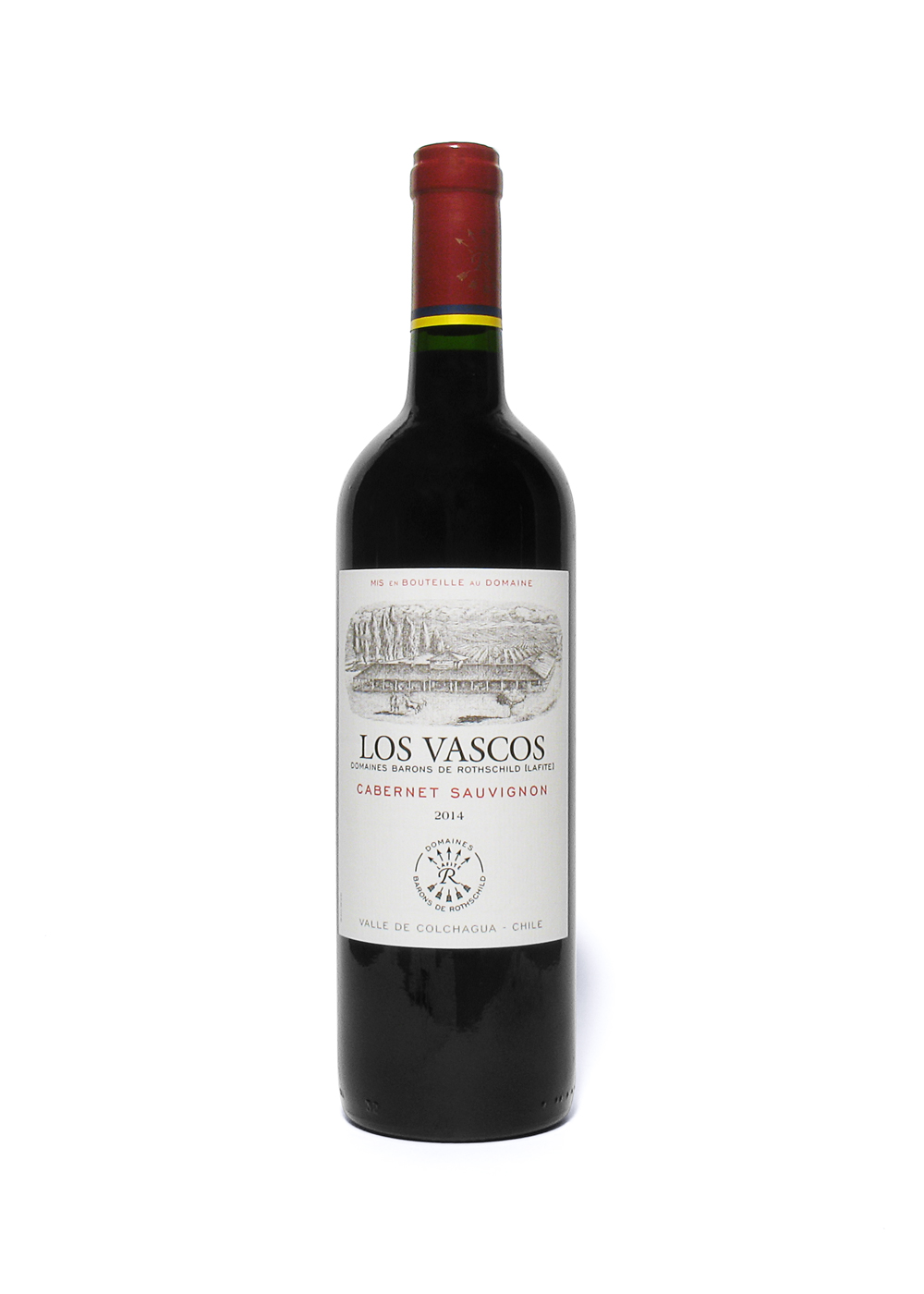 Los Vascos
Cabernet Sauvignon
Chilean, Cabernet Sauvignon and Domaines Barons de Rothschild (Lafite)
Chile, Valle de Colchagua, Los Vascos, Domaines Barons de Rothschild (Lafite), Cabernet-Sauvignon, 2014

Introduction
Taken over in 1988, 'The Basque' (translates into Los Vascos); the estate has grown substantially, holding on to its original vines, some dating back 70 years, ungrafted pre-phylloxera rootstocks. Based in the region of Valle de Colchagua, near the town of Peralillo, Cañeten Valley, it is the home to one of the oldest wineries in Chile, dating back to 1750, belonging to the Echinique family, who were of Basque origin.

Favourable soil conditions of volcanic origin, water, not high, good temperatures, no frost and only 40 kilometres from the Pacific Ocean give excellent conditions for wine growing; 200 kilometres south west from Santiago. Viña Los Vascos is now a fully operational and modern outfit, having made use of all the expertise from the mother company in Pauillac, France. On the Cabernet-Sauvignon; they now produce 250-300K cases per year and it is one of their main varieties, with a total estate output of around 450K cases annually.

Review Date:
09 . 08 . 2017
Origin:
Chile, Valle de Colchagua
Wine specifics
Ready to drink and can keep still for while. Soft, full-bodied, fruity, hints of plum, bayleaf and spices. Serving red meat, roasts, barbeques, strong cheeses. It is suggested to decant if for an hour or so. Lafitte's cellar master would decant the wine twice; into a carafe, clean the bottle and back into the bottle. Obtained in the Netherlands, may be available in the UK. Cork.
Insights:
The reds are from Colchagua and the white-rosé Los Vascos wines are from the Casablanca and Curico wine regions (some contracted) and some of these are a blend. Le Dix de Los Vascos is their top red, matured in oak barrels for 16-18 months, with some of barrels coming from their own cooperage in Pauillac. The fascinating history of the French mother company: http://www.lafite.com/en/chateau-lafite-rothschild/ and where Los Vascos is one of their Domaines in their impressive portfolio.
Review Date:
09 . 08 . 2017