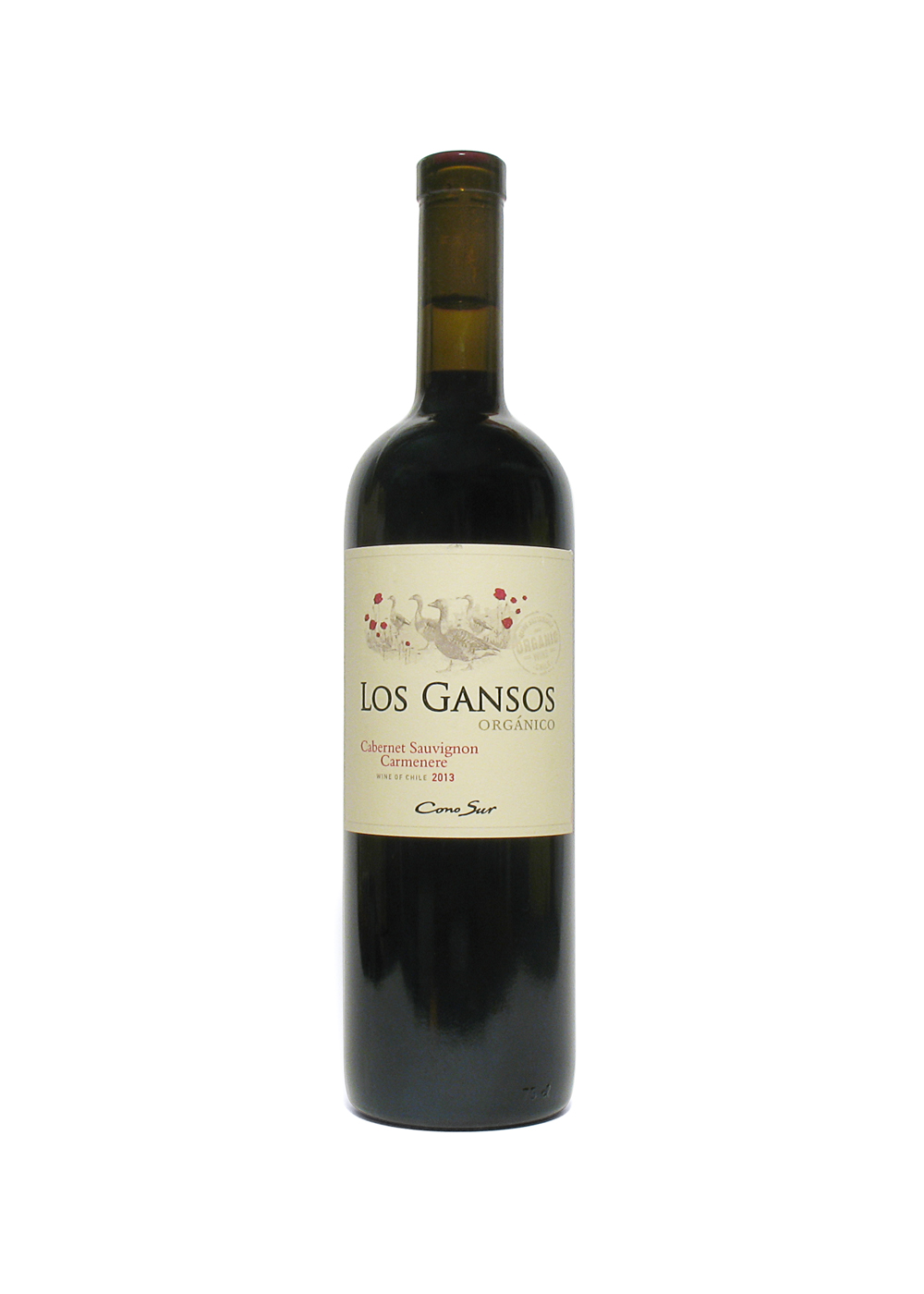 Los Gansos Orgánico
Cabernet Sauvignon, Carmenere
'By utilizing flowers and natural flora along with beneficial insects, we evoke only the best from our vines and land.'
Chile, Los Gansos Orgánico, Valle de Colchagua, Cabernet Sauvignon - Carmenere, 2013

Introduction
So, an organic wine, creatively working with nature, from Chile, by Cono Sur, based in Chimbarongo, and the geese play an important role in this natural balance at the vineyard. The front label holds an embossed stamp, stating 'Made Sustainable Organic Wine Chile'.

In 1993 Cono Sur Vineyards & Winery was established and, among various other developments over the years, started in 2000 an organic farming programme in the Colchagua Valley. In 2007 the company became the first winery in the world to obtain the certified carbon neutral delivery status. Cono Sur produces a wide range of wines, with properties spread out over Chile and is now one of the main players in their wine industry.

Review Date:
15 . 04 . 2015
Origin:
Chile, Valle de Colchagua
Wine specifics
Ready to drink and can keep it still for while. Full, smooth red, fresh, fruity, juicy. Serving all red meats, roasts, grills, pasta, mature cheese. Carbon Neutral delivery certified logo on the back of the bottle. Obtained in the Netherlands, may not be available in the UK. Attractive front label, showing the geese walking among red flowers. Cork and sealed with wax.
Insights:
Colchagua Valley, 180 km south from Santiago, is known for its full bodied reds, such as Malbec, Cabernet Sauvignon, Carmenere and Syrah. Situated between the Andes and the Pacific Ocean, ideal circumstances for growing great wines. Cono Sur = Southern Cone; the southern part of South America, which silhouette is loosely drawn as part of the Cono Sur logo.



Review Date:
15 . 04 . 2015