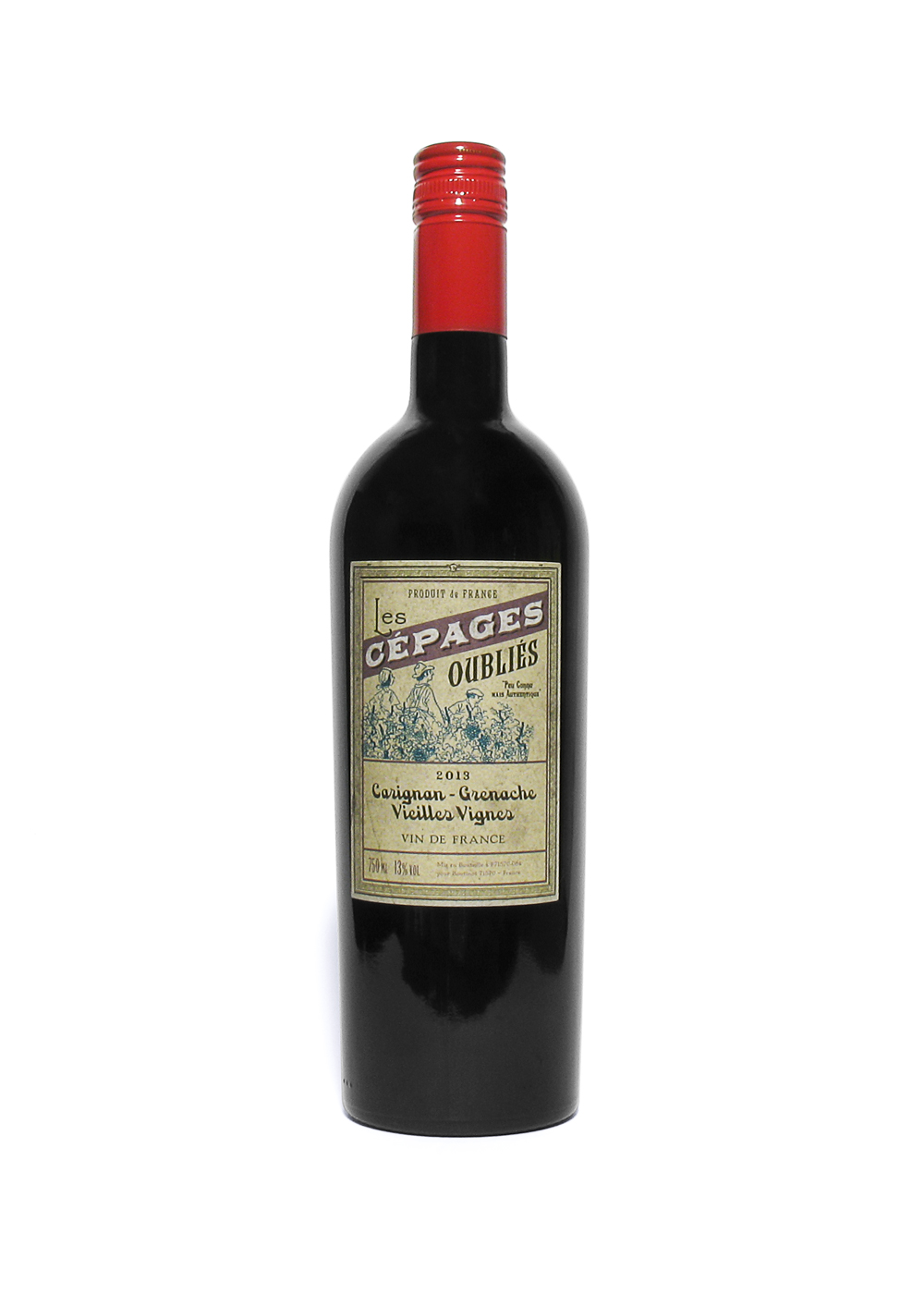 Les Cépages Oubliés
Carignan Noir, Grenache Noir
The Forgotten Grapes and worth rediscovering, 'taste and smell off the French countryside captured in a bottle!'
France, Les Cépages Oubliés, Boutinot, Vin de France, Carignan – Grenache Vieilles Vignes, 2013

Introduction
In this case Carignan Noir and Grenache Noir, as a blend, complementing each other well. Produced by Boutinot France Languedoc Roussillon, by its wine maker for the area, Eric Monnin.

The vineyard is located between Nîmes and Montpellier, eastern Languedoc. The vines are between 25 and 60 years old. The Languedoc region is mostly referred to on the labels as Pays d'Oc, however there is no mention on this bottle, not uncommon in this region, therefore avoiding the classification systems. Languedoc-Roussillon is an upcoming area, producing often great (also non AOC – IGP) and affordable wines, with a great variety.

Review Date:
18 . 07 . 2015
Origin:
France, Languedoc-Rousillon
Wine specifics
Ready to drink and can still keep for a while. Smooth, balanced, refreshing finish. Serving on its own, with grilled beef steak, pork, stews, sausages. Atmospheric label. Wine obtained in UK. Screwtop.
Insights:
Boutinot was established in 1980 and developed into one of the leading UK based distributors of wines from around the world, with around 15 countries and over 1400 wines, supplying the UK and beyond. However, Boutinot is also involved in the production of wines, which set them apart from other distributors. Being a Vin de France it is difficult to judge the region and the quality. The producers name is therefore the next step to look at. The 'lower' status is often reflected in its attractive price level.



Review Date:
18 . 07 . 2015