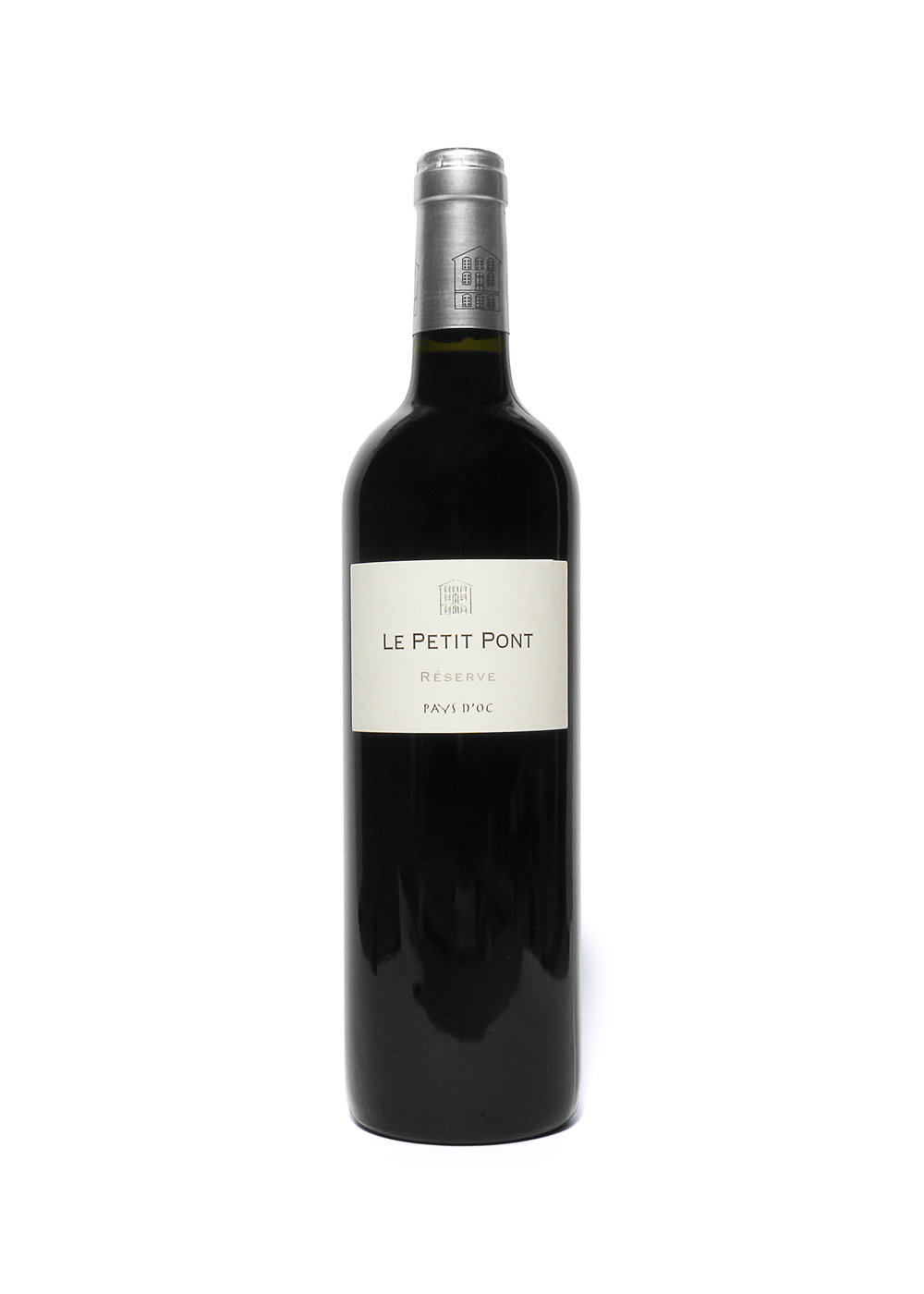 Le Petit Pont
Grenache, Cinsault, Cabernet Sauvignon
Lovely blend from D'OC
France, Pays D'OC, Le Petit Pont, Réserve, IGP, 2015

Introduction
Le Petit Pont holds the mix of Grenache, Cinsault and Cabernet Sauvignon, made by Les Domaine Preignes le Vieux. From the Vic family on their medieval Château, based in Vias, southern France, halfway between Béziers and Agde, close to the Mediterranean coast. Now in its fifth generation, with Jérome Vic and Aurélie Vic, they have been making wine since 1905. Le Petit Pont comes also in white and rosé, respectively Vermentino-Colombard and Grenache-Cinsault-Merlot.

The cellars are a combination of tradition and modern wine making. In 1906 they started with 78 wooden barrels, each holding up to 350 hl and a few are still in use. For the ageing they use 300 wooden barrels, which are renewed every 3 years. With a nose for innovations, their fine selection of wines is growing, presenting the wines also in 5 ltr. bag-in-boxes and exports are on the rise. One of their motto's is 'pleasure' wines for 'pleasure' prices, wanting to show their appreciation towards the consumer's interest in their wines.

Review Date:
05 . 04 . 2017
Origin:
France, Pays D'OC
Wine specifics
Ready to drink and can keep for a little while. Juicy, fruity, plummy, medium-bodied. Serving casserole, grills, white meats, pasta, light cheeses. The white and rosé are both refreshing. Obtained in France, may be available in UK. Cork, UK version screwtop. Simple and attractive label.
Insights:
The winery is part of Qualenvi, which recognises the high standards of a few independent winemakers in France. It was first awarded to them in 2006 and has been re-accredited every 3 years since. A wine maker has to be dedicated to eco-friendly and healthy methods, to tend vines, harvest wines and age wines, providing total traceability, from the plot to the retailer. The consumer of the future is looking for a safe purchase; wine's quality, good hygiene, respect of the environment and safety. The Le Petit Pont range is also available in magnums. A little insight video: https://www.youtube.com/watch?v=h94fjftutKg
Review Date:
05 . 04 . 2017