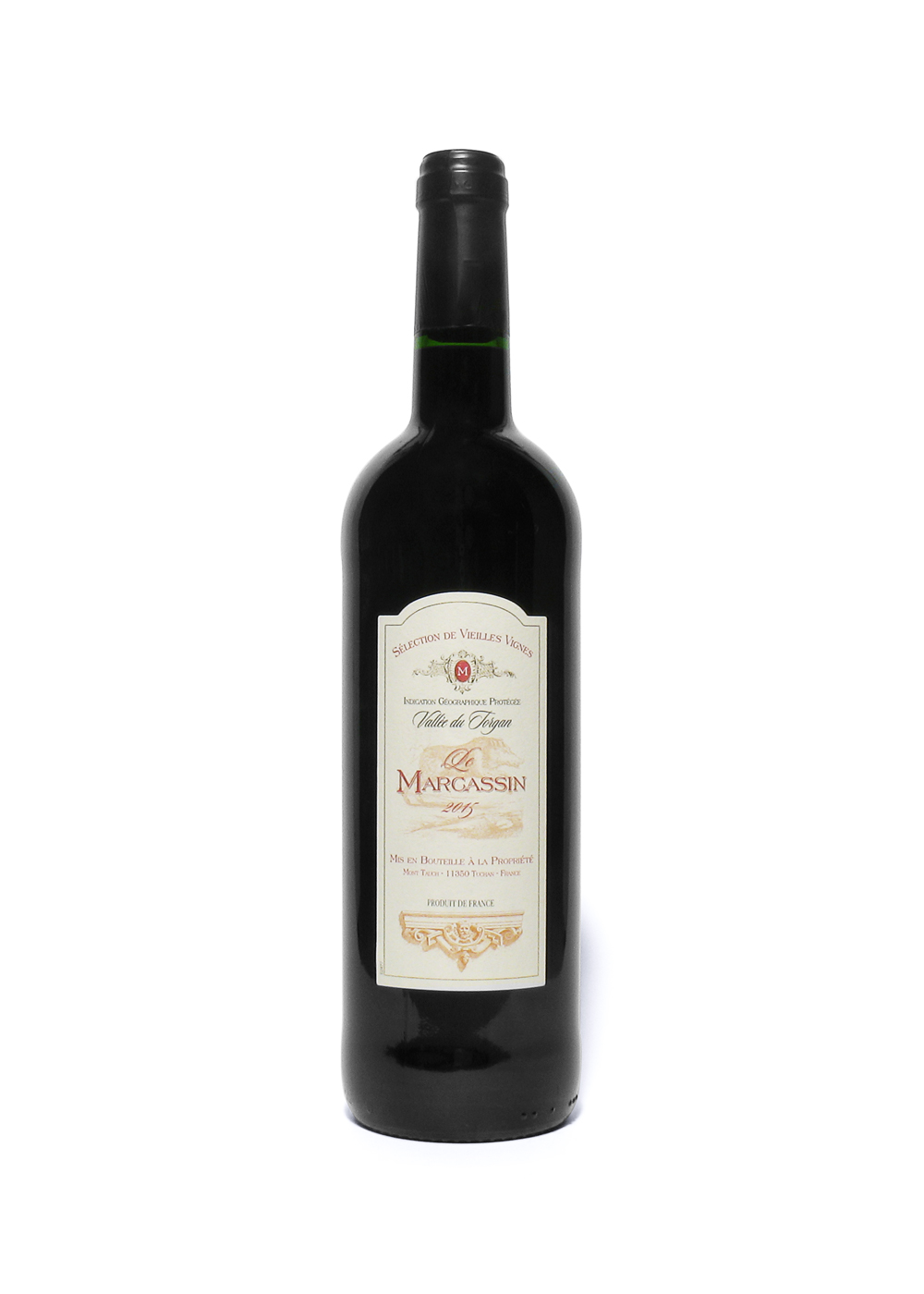 Le Margassin
Carignan, Merlot
From small region within the wine region of Fitou, Vallée du Torgan IGP and by Caves Mont Tauch
France, Languedoc, Vallée du Torgan, Le Margassin, IGP, Sélection de Vieille Vignes, 2015

Introduction
The valley is the smallest local designation and is centred around the villages of Paziols and Tuchan and the vineyards are spread out over the foothills of the Mont Tauch mountain. The valley is named after a small stream, overlooked by the historic Aguilar Castle. There are a few wineries, of which one of them is the cooperative Caves Mont Tauch, where this wine is from.

The winery has been around since 1913, with a wild boar in its logo, which are still roaming around in the area. They represent especially the Fitou and Corbières wine regions, with over 200 wine growers on board and now fully modernised. They are well known for producing quality Fitou and Corbières wines. 60% of Fitou's production is by Mont Tauch and they contributed greatly to the appellation for Fitou in 1948, the first in the Languedoc. The Fitou area has a great diversity in soil conditions and they have nowadays classified their wines accordingly, understanding and stringently controlling their 9000 plots and their wines.

Review Date:
27 . 06 . 2018
Origin:
France, Languedoc, Vallée du Torgan
Wine specifics
Ready to drink and can keep for a little while. Fruity, balanced, smooth, medium-bodied, supple. Serving grills, red meats, pasta, veal, cheese, on its own. Obtained in France, may not be available in the UK. Cork. Grapes: Carignan, Merlot; with Fitou wines often blends of Carignan, Grenache, supported by Syrah and/or Mourvèdre.
Insights:
Fitou as a wine region, named after a small village, is split up in two fairly small regions, halfway between Narbonne and Perpignan, south west France. Fitou Maritime, around the coastal lagoons and Fitou Haut or Montagneux, an inland mountainous area, not connected and surrounded by the Corbières wine region, with the Roussillon wine region being the last stretch to the Spanish border and the Pyrénées. The area's 'garrigues', shrubs, are well established among the vineyards and typical for the Languedoc, affecting the wines characteristics, as if they transfer their 'flavours' onto the grapes.
Review Date:
27 . 06 . 2018