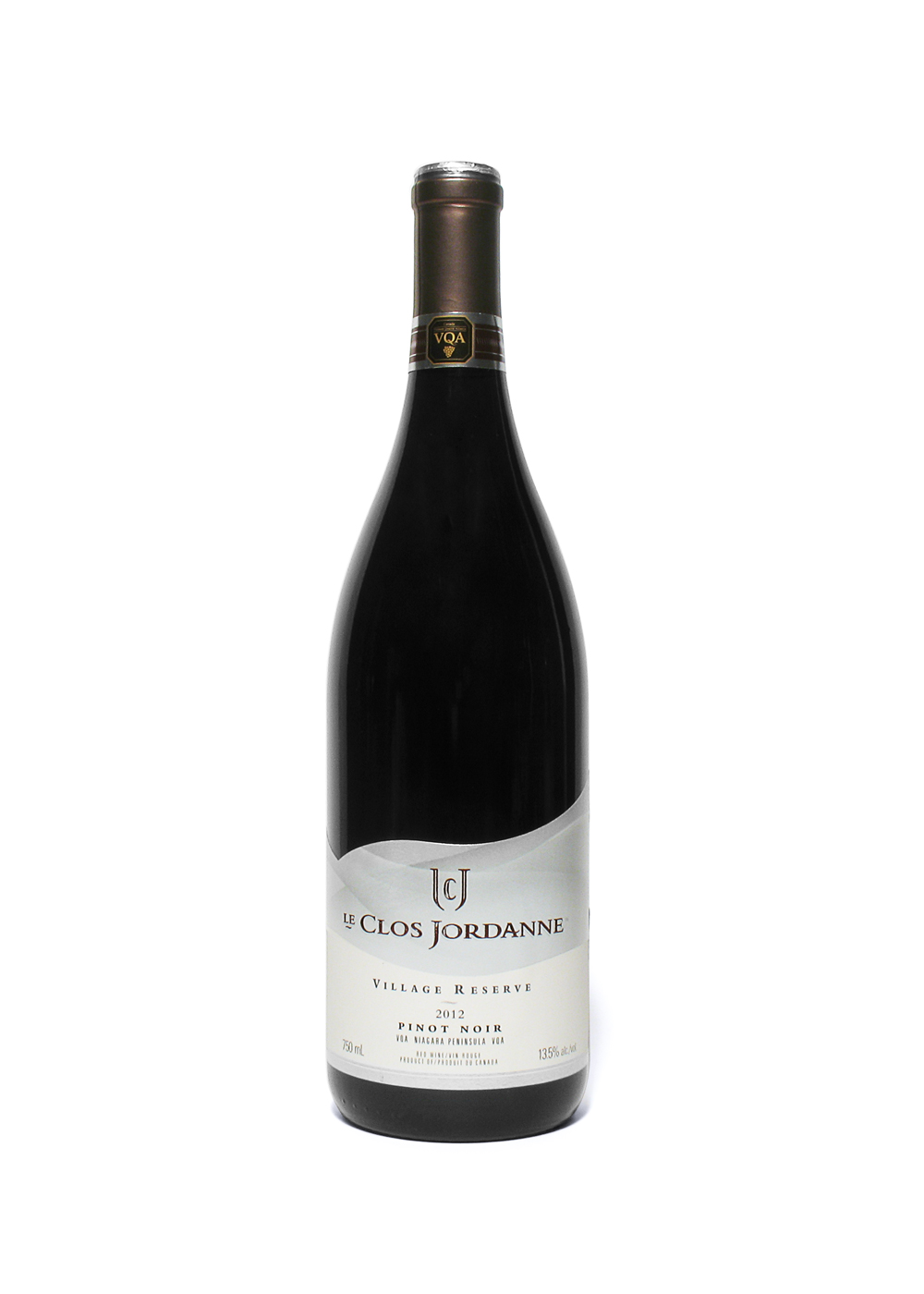 Le Clos Jordanne
Pinot Noir
Canadian pinot noir, with strong burgundy influences
Canada, Ontario, Le Clos Jordanne, Village Reserve, Pinot Noir, Niagara Peninsula VQA, 2012

Introduction
By many Le Clos Jordanne is being seen as the main red wine producer in Ontario. The estate has got for years the best out of the cooperation between Vincor Canada and the French Boisset Corporation, focusing on the strong Burgundy grapes of pinot noir and chardonnay. Village Reserve is a blend of the four estate vineyards, qualifying under the Niagara Peninsula VQA, all near the town of Jordan, only a stone throw away from Niagara Falls.

Recently news has come out that Le Clos Jordanne is going to be discontinued, due to several harvest problems and that 2012 is going to be the last. The individual vineyards also used to produce their own wines, all overseen by the vineyard management of Gerald Klose. Vincor Canada is the biggest wine producer and marketer in Canada and falls now under the parent company, Constellation Brands, who represents major other wine brands from around the world. The production of wines is dedicated to the European Vitis Vinfera. On the future of the vineyards; more news will come out in due course.

Review Date:
20 . 11 . 2016
Origin:
Canada, Ontario, Niagara Peninsula
Wine specifics
Ready to drink and can keep still for a little while. Rich, refreshing, medium-bodied, fruity, hints of spices. Serving BBQ all meats, salads, cheese. Obtained in the UK, online. Cork.
Insights:
The Niagara Peninsula is Canada's most important wine region, part of Ontario and bordering to New York State. Ontario produces 75% of Canada's wine. The industry is relatively young and ice wine is also a major feature, with some red versions as well these days. The Niagara Peninsula is subdivided in another 10 sub-appellations, all with their own characters. On the other side of Canada, in British Columbia, the wine industry is catching up fast. VQA – Vintners Quality Alliance.
Review Date:
20 . 11 . 2016