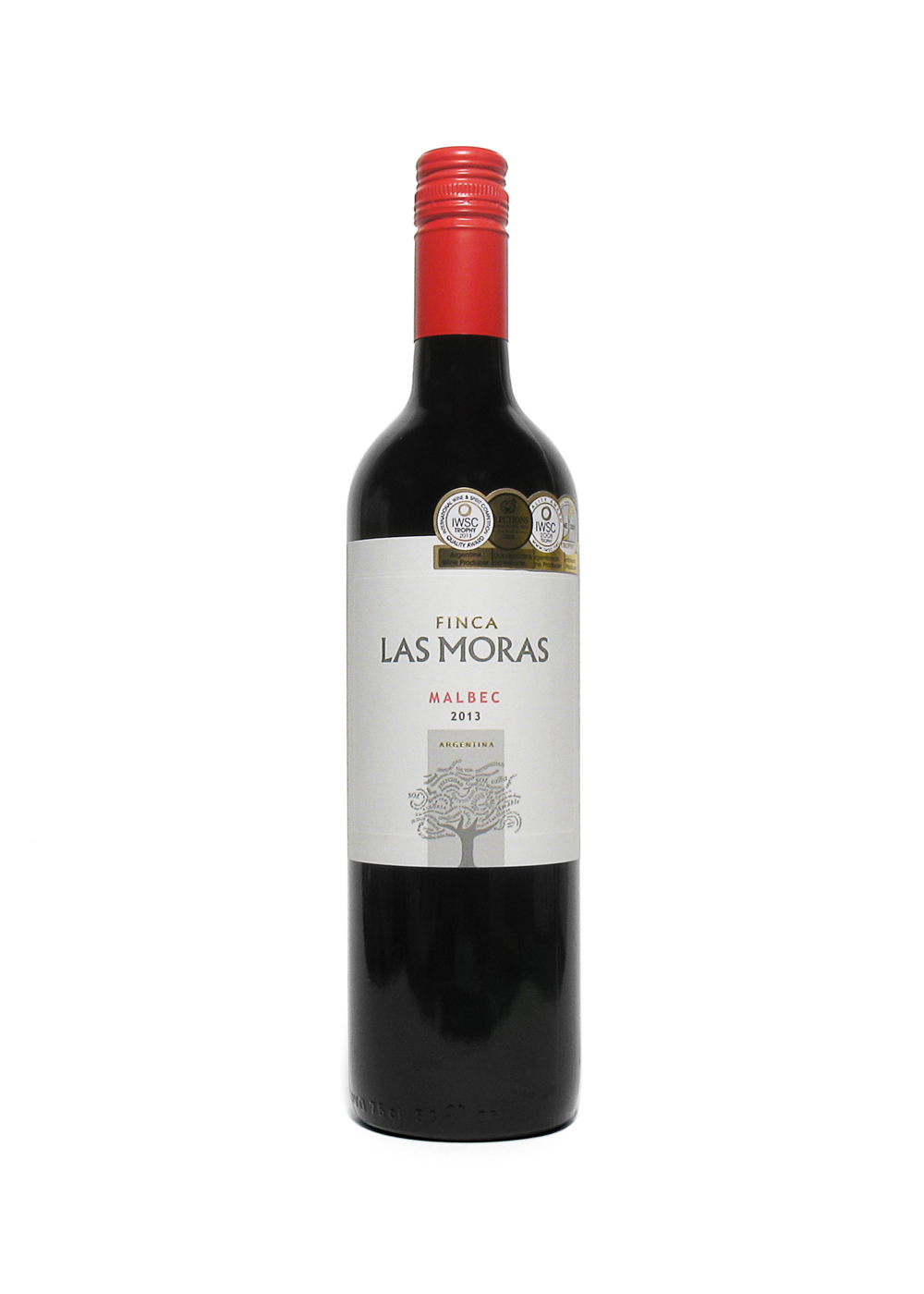 Argentinean malbec, with a tree on the label as a symbol of life for various cultures
Argentina, Finca Las Moras, Malbec, 2013

Introduction
Finca (estate) Las Moras was established in 2001 and is based in the province of San Juan, which is just north from Mendoza, which forms the second largest wine production area after Mendoza. The tree is full of text: 'with the branches reaching up to the sky, representing where we come from and where we are heading'.

The wine growing in San Juan is mainly in five valleys, Tulum, Ullum Zonda, Pedernal and Calingasta, with Tulum being the most important one. There is a trend that wine growers go higher and higher in altitude, following the aim of quality improvements along the way. The all-year temperatures are good, averaging 17 °C, the Andes mountain range to the west and often desert-like conditions.

Review Date:
16 . 04 . 2015
Origin:
Argentina
Wine specifics
Ready to drink and can keep for a while. Fresh, fruity, well balanced, medium-full bodied, hints of smoke and vanilla. Serving red meats, grills, pastas, tapas, light cheeses. Obtained in the UK. Screwtop.
Insights:
The Las Moras wine range has grown consistently over the years and they have won various awards since, scoring very well with their line of Alma Mora wines. Their ranges are good value for money, as Argentinean wines often can be. The San Juan region is full of agriculture with other then vines, olive oil, fruits and vegetables.


Review Date:
16 . 04 . 2015