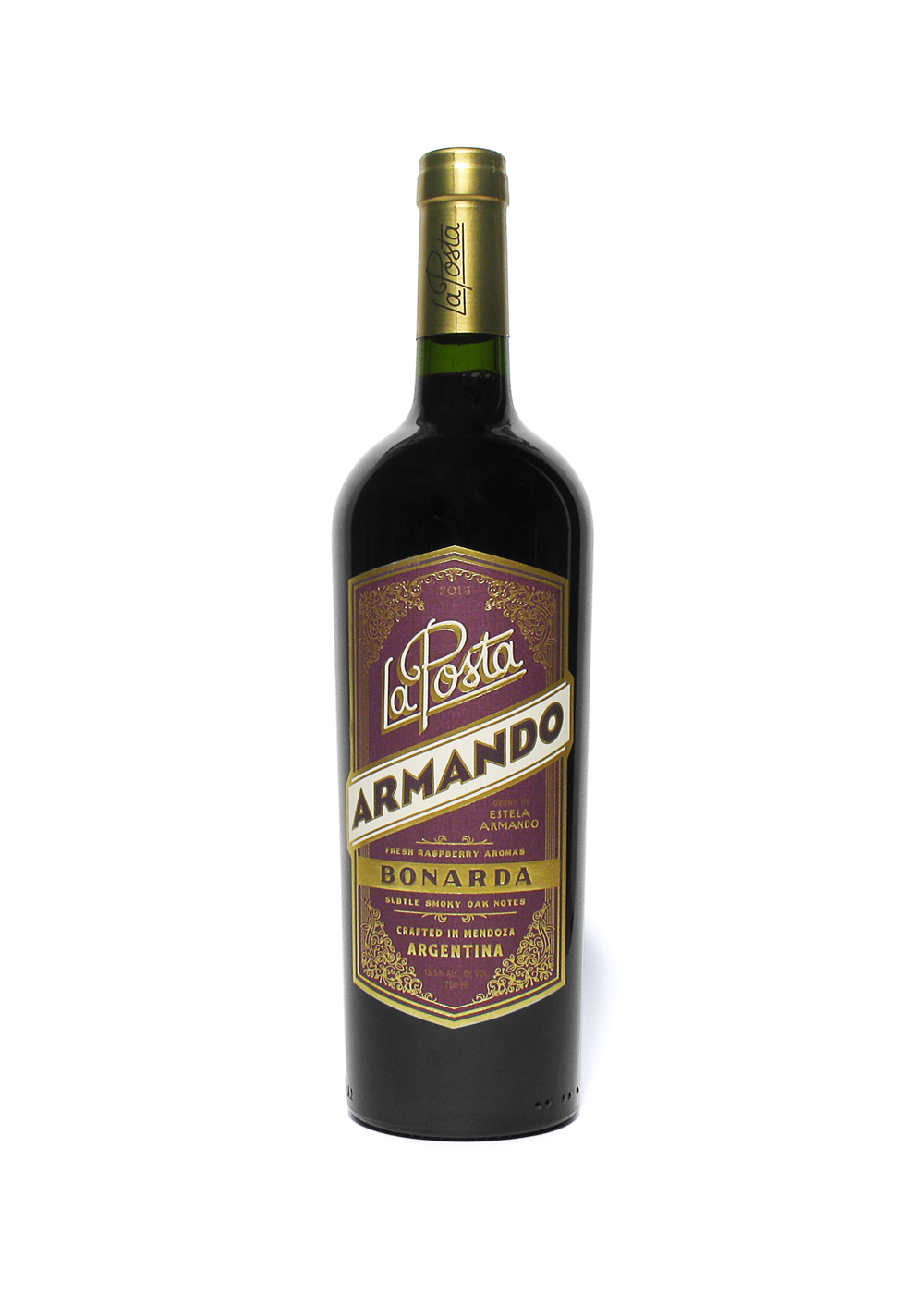 Argentinean families coming together under La Posta, this one is Estela Armando
Argentina, Mendoza, La Posta Armando, Bonarda, 2013

Introduction
100% Bonardo and made by Estela Armando, whose family has grown wines since 1887, arriving originally from Piedmont in Italy the year before. The current vineyard goes back to 1963, in the Maipú wine sub-region and the 50+ years old vines set the tone of the Bonarda grape. It is Argentina's second grape, with Malbec being the number one.

Under the name of La Posta, small family growers express their individual passion with single grower, single vineyard wines. Estela Armando is one of them, within a group of 5 families. They are helped by wine pioneer Laura Catena, who also produces her own range, Luca Winery, and winemaker Estela Perinetti, for the exporter-bodega Puerto Ancona SA, an established winery in its own rights. Each with their own wine and label characteristics, the other families are Pizzella, Paulucci, Fazzio and Glorieta, all also from the Mendoza region.

Review Date:
12 . 04 . 2017
Origin:
Argentina, Mendoza
Wine specifics
Ready to drink, can be kept for a while. Smooth, balanced, black fruity, hints of oak and chocolate. Serving grills, pasta, red meats, hard cheeses. Obtained in UK. Cork. On the back label it states Vino Argentino Bebida Nacional, since 2010 a mark for exported wines, Argentina's effort to certify the wine and give an insight into its traceability. The official logo is not on the bottle.
Insights:
Estela's great-grandfather, who started the business, took his wine by mules in his early days in leather wine bags to sell it to the workers building the Trans-Andean railroad. La Posta translates to the tavern where the growers meet to share a glass and their stories about the harvest, before their daily siesta. Armando's ageing is for 10 months in French and American 2nd use oak barrels.
Review Date:
12 . 04 . 2017