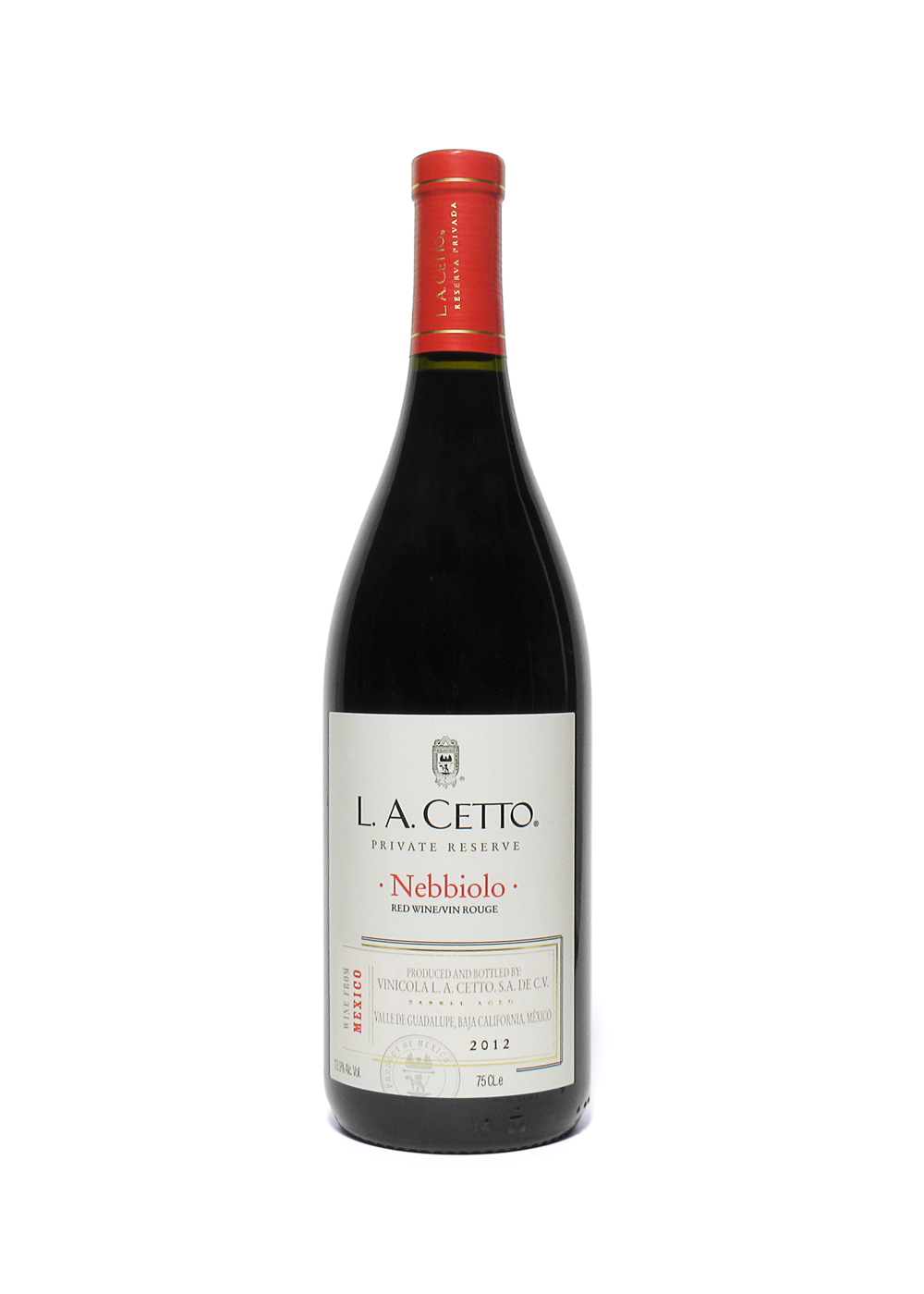 Mexican, their Private Reserve, Nebbiolo really to try
Mexico, Baja California, Valle de Guadalupe, L.A. Cetto, Private Reserve, Nebbiolo, 2012

Introduction
Vinocola L.A. Cetto has been around since 1928, roots in Italian immigrants coming over in 1926, Don Angelo Cetto, based in the Baja California region, in Valle de Guadalupe. In 1963 the winery went through a modernisation under the guidance of Luis Augustin Cetto, exploring the potential of wine growing in the valley, trying many varieties under different conditions.

In 1975 the winery changed its name to LA Cetto and very well established by then. The nebbiolo grape was introduced around 15 years ago (first in Mexico) under the guidance of Camillo Magoni and has been very well received. The grape is from Piedmont in Italy, the basis for wines such as Barolo and Barbaresco. The winery produces a range of wines, Private Reserve being one of them, as well as fortified and spirit wines (grappa).

Review Date:
18 . 01 . 2017
Origin:
Mexico, Baja California, Valle de Guadalupe
Wine specifics
Ready to drink and can keep for around 6 years. Dark ruby, balanced, full-bodied, fruity and spicy aromas, long finish. Serving pizza, stews, BBQ variations, cheese. Obtained in the UK, in this case online. Cork.
Insights:
Baja California produces 90% of Mexican wines, made by around 40 wineries. Mexico has the oldest wine industry of the New World, dating back to 1530. Under the Spanish occupation, 1521-1820, the industry banned new vineyards, protecting their own production, affecting it for 3 centuries. Valle de Guadalupe is the main wine making region, approx. 100 kilometres south from the USA border. The region is experiencing over the last few years growth and innovation from new vintners. Mexico is really so late as a wine country, even though wine making goes way back, due to facts such as Spanish occupation and civil war.
Review Date:
18 . 01 . 2017