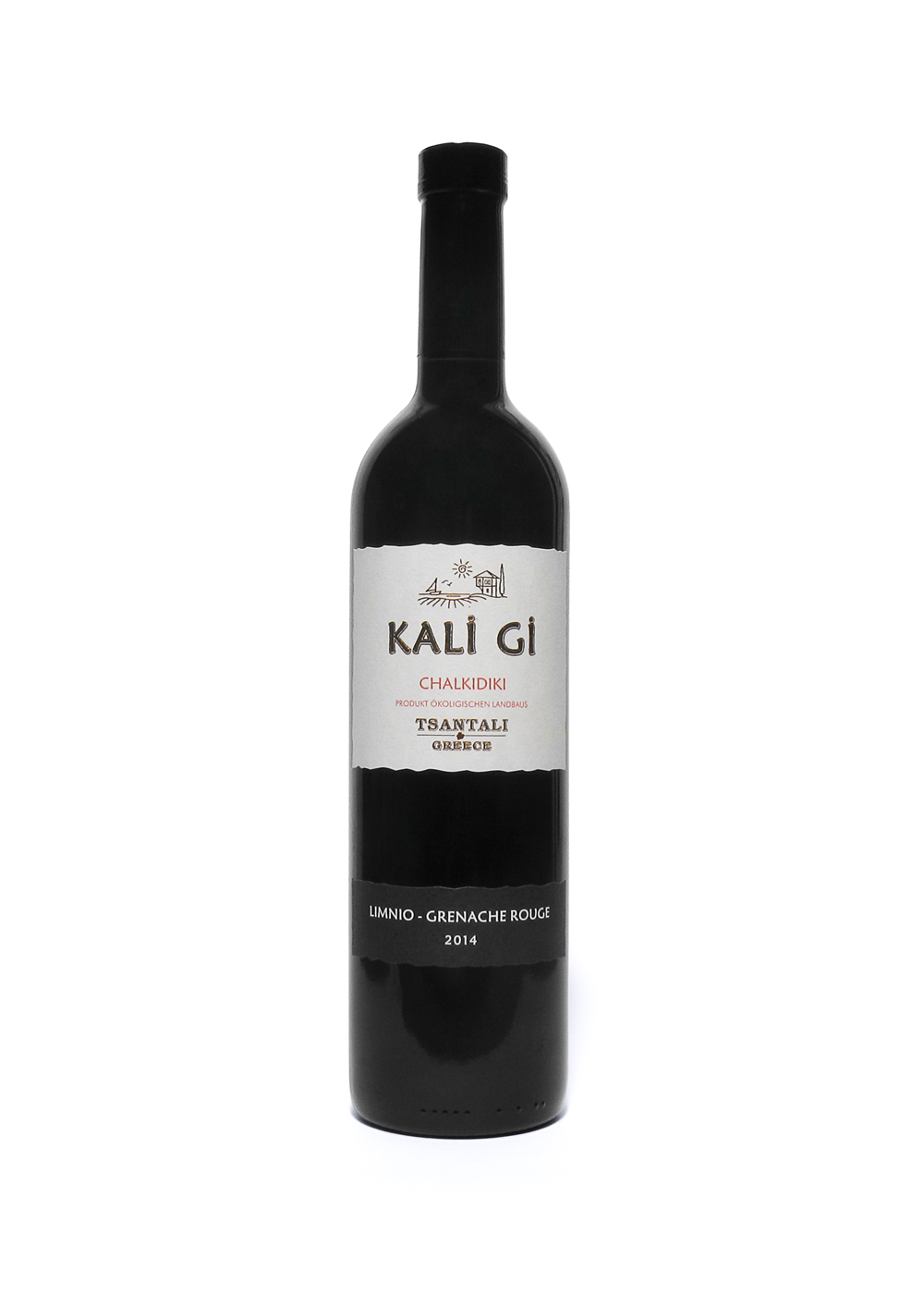 Fruity red from northern Greece, Chalkidiki region
Greece, Chalkidiki, Kali Gi, Tsantali, Organic, Limnio – Grenache Rouge, Bio, 2014

Introduction
The winery Evangelos Tsantali's head office is based in Agios Pavlos, a family business since1890, making wine and distilling ouzo and tsipouro. Now in its third and fourth generation the company is one of the largest producers in Greece. Five wineries are spread out over the north of Greece representing the areas significantly, exporting half of the production, making up 30% of Greece's export. Germany is a major market for Greece.

Tsantali is leading the way in Greece's organic wines, were officially certified in 1995 and this red wine is an example of it, made from limnio and grenache. In 2007 it became official purveyor to the Kremlin, with their wine from Mount Athos, having been inspected for three years. It opened new markets for them in that region. In 2010 an office was opened in Hong Kong, working the markets for Asia.

Review Date:
08 . 05 . 2020
Origin:
Greece, Chalkidiki
Wine specifics
Ready to drink. Balanced, fresh, dry, fruity. Serving red meats, grills, pasta, cheeses. The back label states its Chalkidiki origins (Greece's AOC's), production number, Bio logos and is written in the German language. Kali Gi translates into 'good earth'. Limnio is a red grape variety originating from the Greek island of Límnos; on its own producing full-bodied wines. Obtained in the Netherlands, may not be available in the UK. Cork.
Insights:
Over the years the family expanded into five wineries and they are: Agios Pavlos in Chalkidiki (build in 1974), Metochi Chromitsa in Mount Athos (management, 1969), Rapsani in Mount Olympus (in 1980's), Náoussa (early 50's, region known for its red wine, Xinomavro; 1971 Greece's first appellation) and Marónia Thrace. They also represent wine from the southern island of Santorini. Tsipouro is un-aged brandy made from the pomace of the grapes (after the pressing); distillate, 40-45%. Ouzo is an aniseed-flavoured distillate/aperitif.

PS.
For your own wine tasting, see: https://thedutchman.org/files/2019/05/Dutchman-Wine-Tasting-2019.pdf

- weekly wine

- 'Hosting in Cumbria Your Wine Tastings' -

Review Date:
08 . 05 . 2020