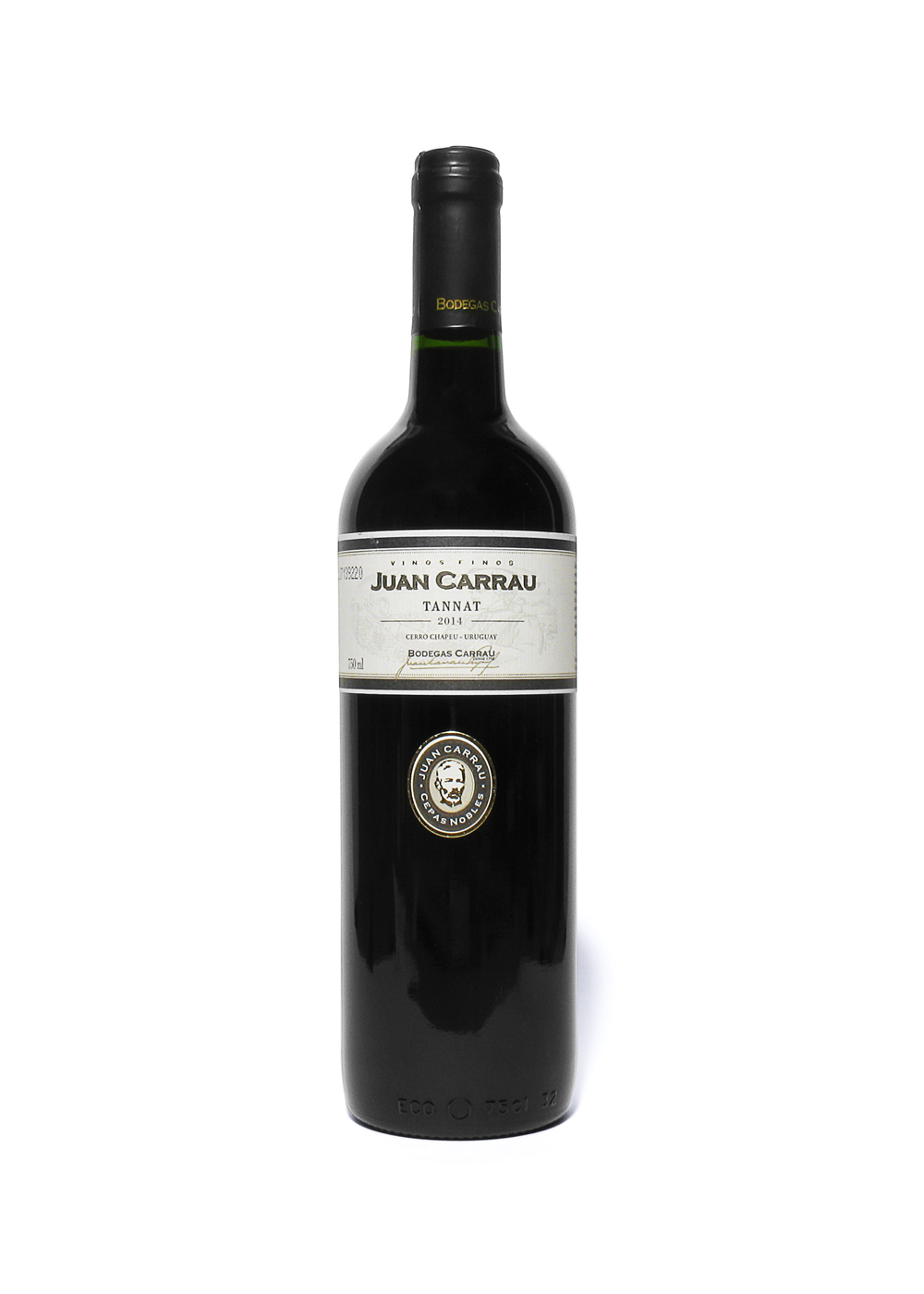 A Tannat from Uruguay, a wine with more than 260 years of history
Uruguay, Cerro Chapeu, Juan Carrau, Bodegas Carrau, Tannat, VCP, Vinho Tinto, 2013

Introduction
Steeped in history, this family business, with 5 brothers at the helm and its origins in Spanish Catalonia with a vineyard in 1752, according to some old family documents. The first European influences of wine making in Uruguay came from Basque immigrants in 1870. Juan Carrau Sust established himself in 1930 in Uruguay with his first vineyard, Las Violetas, 40 km north from Montevideo, in the Canelones departement.

A few years later he recovered the Colón Winery in Montevideo, Pablo Varzi, one of the oldest in the land, dating back to 1887, enabling him to form the basis for export. In the 70's the Cerro Chapeu region was developed planting new vines in the highest vineyard in the land, followed with its own winery in 1997, Cerro Chapeu, where this Tannat comes from. Cerro Chapeu is a small region in the most northern Uruguayan departement of Rivera.

Review Date:
12 . 11 . 2016
Origin:
Uruguay, Cerro Chapeu
Wine specifics
Ready to drink and can keep upto 5 years. Berry fruity, balanced, hints of liquorice and spicy notes. Serving grills, red meats, pasta, charcuterie, cheese. Obtained in the Netherlands, may not be available in the UK.Cork. Ageing 9 month in one year old American oak.
Insights:
In the Cerro Chapeu region Carrau recently acquired a third estate, Trindade Hill Vineyards, starting from scratch with its own small boutique winery, Santana di Lavramento. Uruguay is the 4th largest wine producer in South America and in its classification system it has two levels. VCP (Vino de Calidad Preferente) is the quality wine section, made from vitis vinifera varieties and sold in bottles upto 75cl. The next is VC (Vino Común), the table wine section. The tannat grape is historically from Madiran, south west France and in Uruguay it is considered 'the national grape'.
Review Date:
12 . 11 . 2016