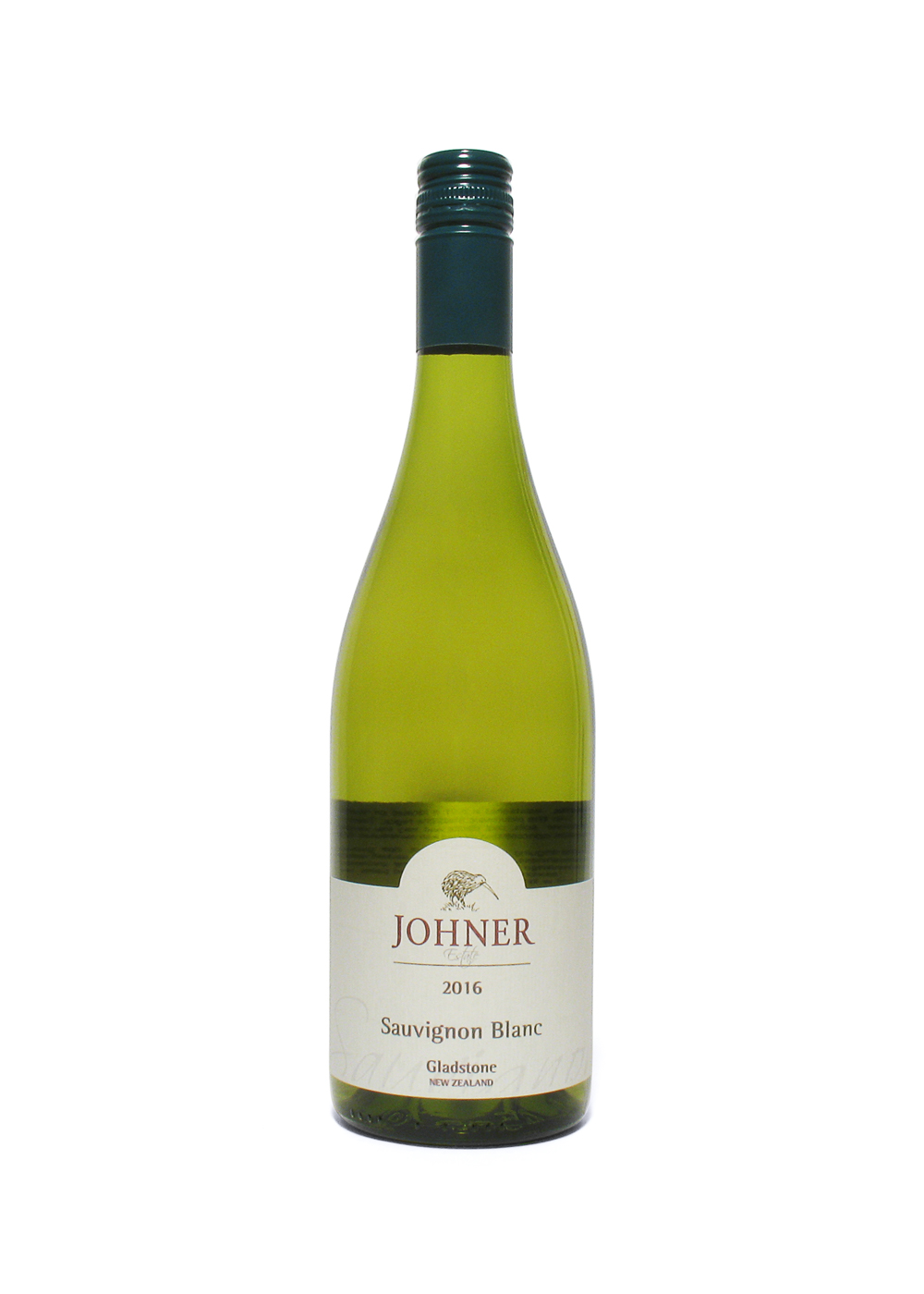 German background, Burgundy influences, crisp single vineyard sauvignon blanc from Gladstone, New Zealand
New Zealand, Wairarapa, Gladstone, Johner Estate, Sauvignon Blanc, 2016

Introduction
Johner is the winery in New Zealand, based in Masterton, Gladstone sub-region of Wairarapa, south tip of North Island and 70 km north-east from the town of Wellington. In 2001 the Karl Johner family established this second winery with vineyards along the Ruamahanga river. In 2010 the experienced Swiss wine maker Raphael Burki joined the team in New Zealand.

Back in Germany their first winery, the renowned Weingut Karl H. Johner, was founded only in 1985 and is now being run by the son Patrick in Baden's sub-region Kaiserstuhl. It is in the village of Bisschoffingen near Burkheim and dad spends most of his time in New Zealand. In Germany it started from scratch and soon became a well-respected and followed wine producer, where the Burgundy (and eventually accepted) production methods formed the basis of his success. In Germany and New Zealand Pinot Noir is a major wine for them, followed by others in white and red.

Review Date:
04 . 12 . 2019
Origin:
New Zealand, Wairarapa, Gladstone
Ready to drink and can keep still for a little while, few years. Balanced, crisp, fresh, fruity, minerally, hints of mango, lemon. Serving starters, fish, salads, white meats, grills, on its own. The Johner estate logo incl. the Kiwi bird. The back label states: 'Fined with milk products. Traces may remain.' (Quite a common practice in NZ) Obtained in the UK. Screwtop.
Insights:
Johner (on both sides of the world) is very keen on a fully ecological approach, a hand-crafted ethos and is additionally self-sufficient, from the grape to the sales of their wines around the world. Their award winning NZ wines are mostly Pinot Noir, Sauvignon Blanc, Pinot Gris, Chardonnay, Viognier and some dessert wines. Wairarapa has not been recognised long as an official wine region, even though it goes way back in history with Pinot Noir as the starting grape variety and Burgundy influences.

PS.
For your own wine tasting, see: https://thedutchman.org/files/2019/05/Dutchman-Wine-Tasting-2019.pdf
Review Date:
04 . 12 . 2019